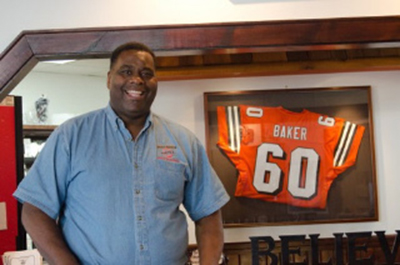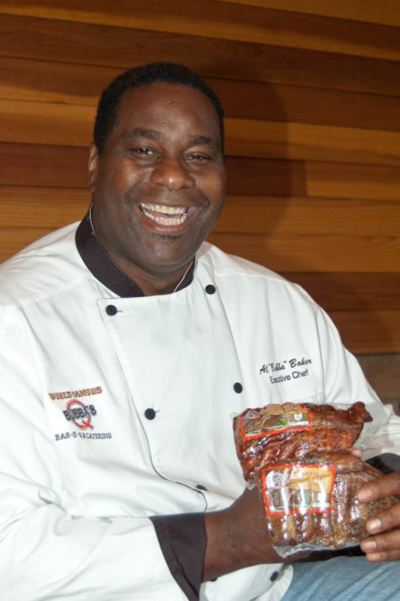 Former NFL defensive Rookie of the Year Al "Bubba" Baker took to the kitchen when he retired from football and he's cooking up some of his famous "patented" boneless ribs. Al's been making award-winning barbecue in Cleveland since he retired from the Cleveland Browns. Barbecue is in his blood: his family owns Jenkins Quality Barbecue in Jacksonville, Florida (there are three of them). My Jacksonville friends tell me the place is ridiculously good. Quality barbecue is one step closer to heaven: if you haven't had good barbecue, you haven't really lived!
After retiring from professional football, Bubba and wife Sabrina opened a catering business that featured traditional southern-style Bar-B-Q cuisine. Bubba also launched a series of signature sauces and dry-rubs that have won over even the toughest Bar-B-Q connoisseurs across the country.
It was Baker's wife, Sabrina, who was the inspiration for Bubba's boneless ribs. When he brought her to the family restaurant in Jacksonville for the first time, she said ribs were "too messy." That didn't exactly endear her to Baker's family, but luckily, Mr. Baker overlooked her one "shortcoming" and kept her around. She runs the business end of Bubba's Q while Al mans the kitchen.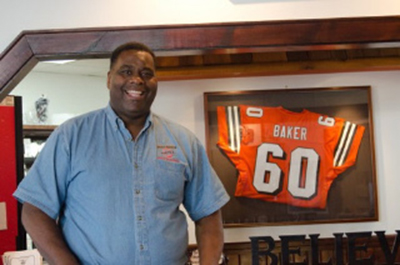 With that enormous passion ever present, Bubba's-Q reached the pinnacle of success in Northeast Ohio by being named Cleveland Magazine's, Silver Spoon Award, winners "Best Ribs" and "Best Barbecue Restaurant" 2010 four consecutive years.
Bubba's barbecuing roots can be traced back to the 1950's in Jacksonville, Florida. Bubba's uncle, "Daddy Jr.," took him under his wing, showing him the secrets of the family business. Daddy Jr. is none other than the owner of Jenkins Quality Barbeque, considered one of the finest barbeque restaurants not only in the south, but the entire country.
Under his uncle's meticulous guidance, Bubba became Daddy Jr.'s personal apprentice. Generations of family recipes have been verbally passed down to Bubba. He also learned the art of slow smoking and what type of wood best accents the different flavors of each cut of meat. As his Daddy Jr. always said, "each ingredient has a job and a purpose". Bubba not only embodies this, but actually lives by that slogan as evidenced by his award winning sauces and dry-rubs today. See if you can pick out the distinct spices in each bottle of sauce, just as Daddy Jr. and Bubba can.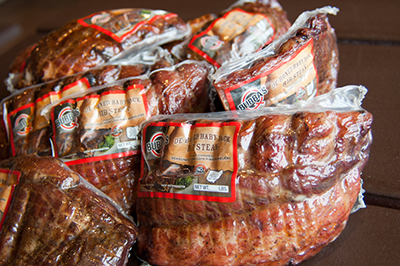 The thought of ribs being "too messy to eat" gnawed at Baker for years and he eventually patented his boneless ribs which eat like a steak, but are ALL RIB. He has a patent on the boneless ribs product and the process for de-boning them. They've been a restaurant staple for years, but Bubba's got plans to go national. He recently began mass producing them at nearby Heinen's Supermarkets' production facility, but the boneless ribs are still a regional play.
Food products are always touch and go in the Shark Tank, but a good product can (and often does) attract Sharks and their money. The Sharks will like the fact that they can eat Bubba's boneless ribs in their fancy Shark suits, but even if they're off the wall good, Mr. Baker better know his numbers. Margins are tight in the food business and the Sharks will disregard him if he doesn't have his figures and valuation in order.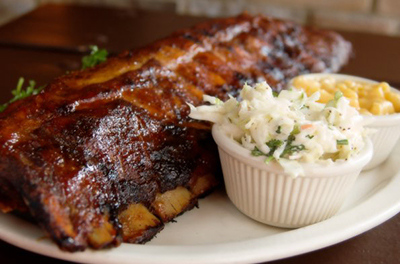 The one thing that will intrigue the Sharks is his patents. It's very rare that FOOD gets patented, so boneless ribs are, and will continue to be, unique to Bubba's. Bubba also sells his "famous" barbecue sauce, which could be a nice add-on product in the Sharks' minds.
Robert may offer something, so might Mark, but I think Daymond goes in on Bubba's boneless ribs. In the promo that aired after the last show, he has a sound bite where he says "let's de-bone this pig!" It looked like he was excited about something and I think that something is the boneless ribs. He'll like that he won't have to mess up his fancy suits while eating barbecue! I think Daymond gets into the boneless ribs business. I'm ALL IN too, with a rack of boneless ribs, a side of slaw, and some sweet potato fries. And please pass the sauce!
Food & Beverage Magazine was very lucky to have both Bubba and Daymond take time out of their busy schedules to answer a few questions for us.
We will start with Bubba: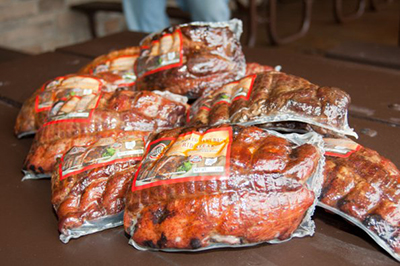 What's your first memory of your love for cooking?
I was born into a barbecue family in Jacksonville Florida, Jenkins Quality Bar-B-Q so I started very young in the business age 5.
When did you know you wanted to be a Chef?
When I was in High School I was the only male athlete that enrolled into home economics and I heard about it from the guys on the football, basketball & track teams. In fact my high school football coach had a conversation with my mom about my toughness.
What do you love most about your job?
There is no other cuisine that has such an identifiable smell as barbecue, nothing!
Describe your style in three words.
Passionate, meticulous, distinct flavor profile.
What's your favorite dish to create?
My favorite dish is the De-Boned Baby Back Rib Steak because we are the only people on the planet that makes them.
Where do you draw your creative inspiration from?
My uncle Melton Jenkins Jr. (Daddy Jr.) is the person that inspires me everyday and I know he is in heaven watching me with pride, I can feel his presence.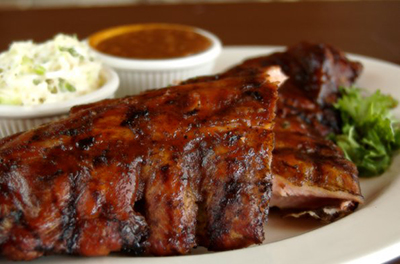 What four ingredients are necessary in your kitchen?
Must have are: Kosher Salt, Trinity (onions, peppers, celery), garlic & parsley.
If you could prepare a meal for anyone, who would it be and what would you make?
I would love to compete against Bobby Flay in a "Throw Down" and the task would be to De-Bone a Baby Back Rib and leave the meat intact.
When you go out to eat, where do you go?
My choice to dine out is always Seafood, I only go to other barbecue restaurants for research.
What are you most proud of in your career?
The thing I'm most proud about is we had the vision to patent both the product and the process for the De-Boned Baby Back Rib Steaks, that's very rare in the food industry.
What would you want to have as your last meal?
My last meal would be: appetizers Southern Style Chicken Wings, Southern Fries (With cheese, pulled pork, scallions & barbecue sauce) Soup: Seafood Gumbo, Entrée: Ribs, Smoked Brisket Cole Slaw, Baked Beans, Macaroni & Cheese Casserole (the corners specifically) and Mix Greens (collards, kale & mustards) Corn Bread, Washed down with Sweet Tea, Dessert Banana pudding.
If you had to cook a nice meal in 30 minutes, what would you cook?
I would make a seafood and pasta dish with crab, shrimp, clams, mussels in seafood stock, over linguine with lots of garlic and garnished with fresh parsley, oregano & basil topped off with aged parmesan cheese.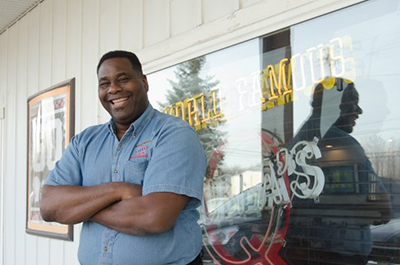 What is the longest you ever worked without a break in the kitchen?
The longest I've ever worked non stop was 48 hours in a rib cook off where I didn't realize how fast the product moved and you were not allowed to run out of product!
Do you do the cooking at home?
I create and cook and my wife gets to clean up my mess…
What was your biggest mistake when you were a brand new chef?
The worst thing I ever did as a new chef was to beg to cook for a Friday night crowd and burned up the product on the grill!
Will you tell us a cooking secret?
The secret to great cooking is simple, always start with Quality ingredients. "You can't make chicken salad out of chicken crap." –Daddy Jr.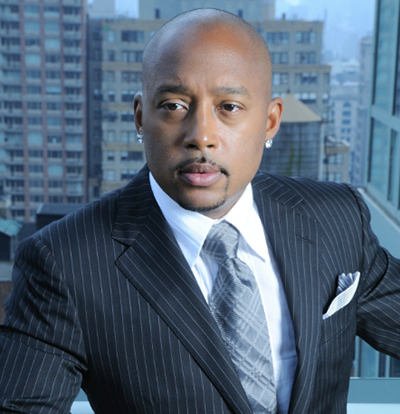 Daymond John's Answers:
Describe your food style in three words.
Healthy, simple, delicious
What's your favorite dish to create?
What four ingredients are necessary in your kitchen?
Salt, Pepper, Onions, avocado
When you go out to eat, where do you go?
Everywhere! Sushi, Steak houses, Seafood houses, asian fusion, Breakfast houses.
What would you want to have as your last meal?
A Double eagle Bone in Cajun Ribeye steak with Lobster topping, Grilled onions and Loaded Baked potato
For more information please visit http://bubbasbonelessribs.com and find them on Facebook and Twitter.