Cédric Vongerichten was born in 1981 in Bangkok, Thailand, when his father, Jean-Georges Vongerichten was the Chef at the Oriental Hotel in Bangkok. Soon after, at the age of 2, Cedric moved to New York. It did not take long for him to find his calling. At the age of 9, he was already playing in his father's kitchen at the Lafayette in New York, and by the time he was 17 he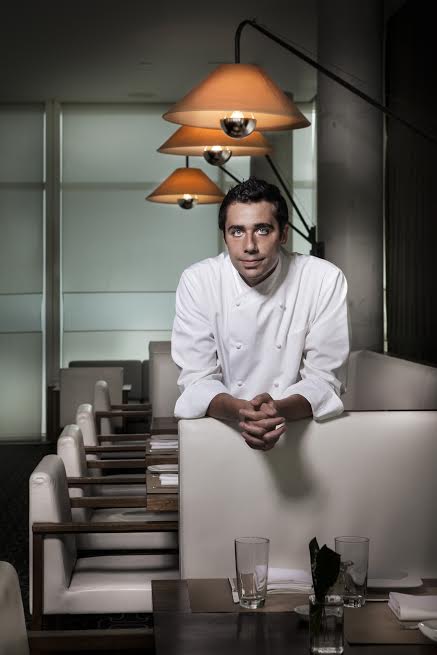 officially began his career as a chef at a restaurant in the Bahamas. He continued to learn about food and refine his techniques as he traveled the world to work at London's Berkeley Hotel, Hong Kong's Mandarin Oriental, and at El Bulli in Barcelona. A graduate of the prestigious Culinary Institute of America, he worked through the ranks at several Jean Georges Restaurants. After working as a sous chef at Jean Georges, he was appointed to his current position as Chef de Cuisine at Perry St Restaurant. Cedric was most recently named by Zagat one of the top 30 up and coming chefs under 30.
What does your typical day look like?
Eat, Sport, Eat, Play with my Kids, Cook, Eat, Cook, Sleep
What techniques and tools do you use to keep yourself organized?
I use routine and repetition to stay organized and be efficient, pushing myself harder every day.
Also, a piece and paper and pen works for a quick daily organization.
Was there a person in your career who really made a difference?
What's your first memory of your love for cooking?
At the age of 7 to 9, being in the pastries of restaurant Lafayette NYC. Making mini carrots out of margipane for the carrot cake.
When did you know you wanted to be a Chef?
When I was a Lafayette. 9 years old
Where were you trained, and how difficult was your training?
I was trained at first in France: Jack Chibois (Bastille de St Antoine), Alain Ducasse (Louie XV), Bruno Augier (La Palm D'Or)
Then start travelling working for my father: Dune (Bahamas), Vong (London), Mandarin Hotel (Hong Kong)
Passed by Spain: El Buli (Barcelona), and El Taller de El Bulli
Eventually came to New York worked at: Jean-Georges (nyc), and now Perry St (nyc)
Training was very difficult but necessary. It is important to be patient and work hard (repetition) to perfect the craft.
What do you love most about your job?
The fact that in the kitchen you have to use all your senses (touch, sight, smell, taste, hearing). It s an art!
Describe your style in three words.
Passionate, Teamwork, "Attack!"
Where do you draw your creative inspiration from?
Travels, seasonality, family
What four ingredients are necessary in your kitchen?
Chilies, Olive Oil, Garlic, Lemon (salt)
What are you most proud of in your career?
To have people come in the restaurant and eat my food, and have a solid kitchen crew.
Who is your biggest supporter?
What would you want to have as your last meal?
Are there any foods you just don't like?
What do you think is the most challenging ingredient to work with?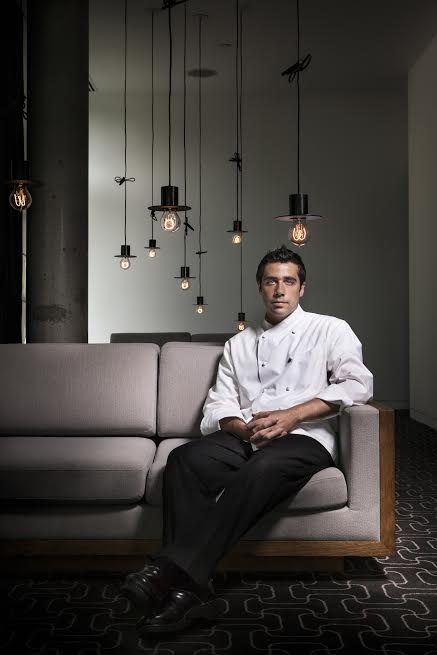 Do you do the cooking at home?
On my days off, usually my wife
Favorite kitchen equipment or gadget?
Vitaprep. We use it a lot
Tell me 3 things that you consider to be your cooking strengths.
Handle pressure well, Design/Plating, Meat Cookery
If you had just one wish, what would it be?
I would like a giant touch screen in the kitchen by the pass linked to the micro system. where table orders would just pop up, and would move them around by a simple touch and flick of a finger.
Are you working on any big projects now?
There are a few projects ahead. One of them, a project with Amex, Centurion Lounge: a upscale food and beverage lounge at La Guardia, NYC.
If you were to give someone just one piece of advice, what would it be?
You can interact with Cedric at his Twitter @cedvongerichten and Instagram @CEDVONGERICHTEN.