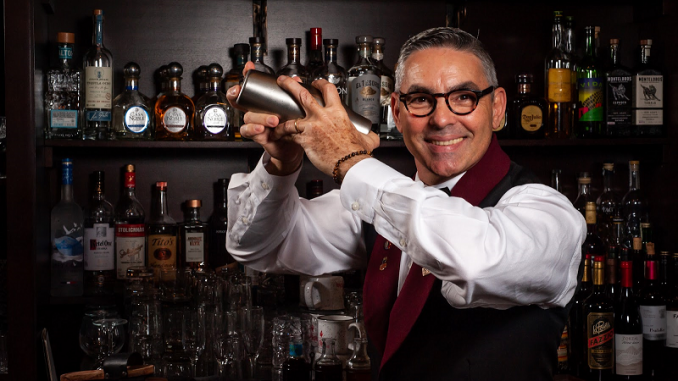 This Spring break, Four Seasons Resort and Residences Anguilla will once again welcome a stellar line-up of new and returning talent in the wellness and food and beverage realms for guests to enjoy during their time in this Caribbean haven. Recently a recipient of the Forbes Travel Guide Five-Star rating for 2023, Four Seasons Anguilla has a unique and unwavering commitment to the guest experience.
For guests eager to enjoy a more active retreat, Former Olympian and Gold medal-winning heptathlete, Louise Hazel, will offer a series of exciting fitness sessions.
Culinary and mixology delights will be served through special collaborations with award-winning mixology maestro, Julio Cabrera, of Cafe La Trova fame. Enjoy food inspired by the french countryside with Executive Chef Colin Henderson of the esteemed Café Boulud, who will be taking over Bamboo Bar & Grill. This special Spring break line-up will include:
– Café Boulud of Four Seasons will takeover Bamboo Bar & Grill | March 10th – March 25th, 2023: Colin Henderson, Executive Chef from the esteemed Café Boulud from Four Seasons Toronto will take over Bamboo Bar & Grill starting March 10th and serve some of Daniel Boulud's favorite French dishes which embody the traditional flavors of the French countryside. This award-winning menu features seasonal highlights of locally sourced ingredients and will include several gourmet land and sea options as well as nourishing plant-based platters. Chef Colin has years of experience in farm-to-table cooking and has learned how to develop seasonal and local menus. In his role as Chef de Cuisine at Café Boulud, Colin has introduced more farm-to-table concepts and showcased fresh, local, and seasonal ingredients while staying true to the restaurant's French roots.
– Louise Hazel returns to Four Seasons Anguilla to SLAY | March 12th – March 24th, 2023: Former Olympian and Gold medal-winning heptathlete Louise Hazel will return to allow guests to reach their fitness goals with either private sessions or group classes. In 2013, she founded SLAY – a female performance brand creating innovative solutions to improve women's health and fitness, with a vision to develop sustainable training for women worldwide. Louise continues to build her well-known female fitness community to help women worldwide reach their health and fitness goals.
– Acclaimed international spirits icon Julio Cabrera brings Havana Nights to Sunset Lounge for the very first time | March 20th – March 25, 2023: Julio Cabrera of Café La Trova in Miami, named 21st in 2022 for World's Best Bars, will make his debut at Four Seasons Anguilla with 'Havana Nights', a concept showcasing Julio's personality through a special menu of classic tropical island cocktails. Recognized for his deep passion, authenticity, and knowledge of classic cocktails and mixology which has won him several awards and acclaim.
Anguilla is a hidden Caribbean gem recognized for its breathtaking beaches, with Four Seasons Anguilla offering world-class F&B, tranquility, and curated programming experiences. By way of the twice-daily direct flight from Miami to Anguilla offered by American Airlines Monday-Sunday, Anguilla is more accessible than ever before. The Resort is also offering a Stay Longer offer which enables guests to extend their visit with a complimentary sixth night. The offer is valid now for bookings through December 15th, 2023, based on availability and rates subject to change.
For media inquiries, please contact: Jennifer Isicoff, Grace Sanford, and Peyton Pose at Bacchus Agency: fsa@bacchus.agency
www.fourseasons.com/anguilla I Instagram: @FSAnguilla