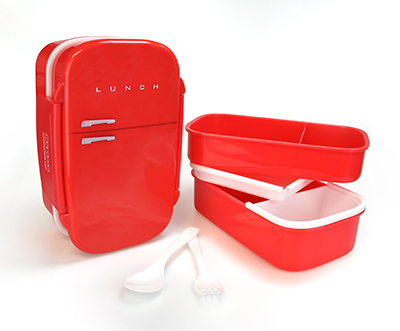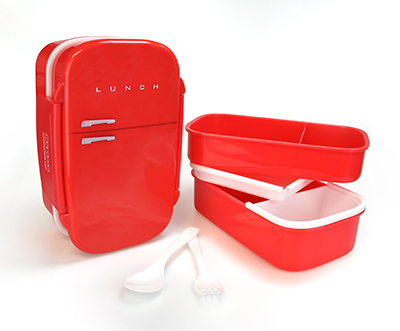 Keeping lunch fresh and un-squashed is an age old problem. From cave men to miners to kids at school, humans have always needed to safeguard their snacks until midday.
The way we keep food fresh and un-squashed at the office is in our fridge, and for times when there isn't one available we recommend the Fridge Box Lunch Box. A bento box shaped just like a refrigerator, keeping your food protected from dirt, impact, and hungry classmates or colleagues.
BPA Free
Watertight seal
Microwave safe (except lid)
1410ml / 45fl Capacity.
About Mustard:
Mustard is a creative and innovative company which takes a sideways look at life. Sometimes that means creating products that no-one's ever thought of, but everyone wishes they had. And at other times it means inventing things that are downright, unashamed fun. But whatever Mustard does, it's always done with a smile. For more contemporary fun click through to www.justmustard.com and follow them on Facebook, Twitter and Pinterest.