By Don Roth, CEO, AmpliVox Sound Systems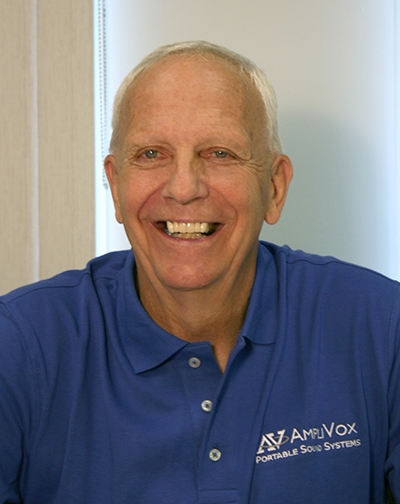 Everyone understands the incomparable value of a positive first impression. This is especially relevant in the restaurant industry, where the relationship with customers begins the moment they enter. What's the one piece of equipment in your restaurant that virtually everyone encounters? It's the host stand, where your staff greets each customer and sets the tone for the entire dining experience. A poor first impression at that encounter can lead to the new customer heading right back out the door.
The host stand, used effectively, acts as the nerve center for your dining room. The right equipment enables your team to smoothly manage flow, store and protect valuable items, and communicate easily with customers in the restaurant and on the telephone. At the same time, the appearance of the host stand contributes to your customers' overall impression of your restaurant's quality. Fortunately, a wide range of lectern products are available to meet the varied functions your business demands with style and practicality.
Sending the Message: Attractive Host Stand Options that Work
In choosing a host stand, consider how the piece will complement the look and tone of your entire restaurant. What materials are used in the dining room? Is the décor coolly contemporary, traditionally formal, or casually relaxed? Thanks to a wide range of options in material and design, it is easy to select lecterns that fit your style needs without sacrificing function.
The fabrication of the lectern contributes the most to its appearance and durability. The most traditional décor settings may call for a solid wood lectern, although a high quality veneer can blend in well and offer practical advantages for cost and mobility. Contemporary décor is suited to different materials, including metallic finishes and Lucite. For outdoor patio or other dining areas, polyurethane lecterns offer the practicality of a weatherproof material available in a virtually limitless range of colors.
Customization can maximize both the impact and the utility of your host stand selection. For a distinctive option to promote your brand, try incorporating your restaurant's name or logo on the front panel of the lectern. Depending on the fabrication, logos can be applied in a full-color or tone-on-tone design that complements the overall look of the piece. By creating a unique statement piece with your logo, you present your brand in a positive light from the first moment the customer approaches the host stand.
Practicality also plays a vital role in choosing design options. The scale of the stand must be appropriate to the overall space available while providing an adequate workspace for staff. Consider the functions that will be accomplished from this location: table assignment coordination, menu storage, telephone reception, and checkout operations all require adequate space and thoughtful layout. Interior shelves and lockable storage are indispensable features for most settings. If the staff will be communicating with patrons over a sound system, the best lectern option will include integrated mics and amplifiers to reduce cords and clutter behind the stand. Finally, consider a lectern with discreetly hidden casters to allow for ease in mobility.
Beyond the Host Stand – Special Use Lecterns
Lecterns can also be essential tools in other areas of your restaurant for both your staff and your customers:
Valet Stands – An attractive, weatherproof lectern provides a secure point of contact for arriving customers. Lockable storage, easy mobility, and customized logos are all valuable assets to consider for a valet stand. Some models even incorporate an umbrella stand to give your staff and patrons extra shelter.
Business Meetings – Customers holding private business functions at your restaurant will appreciate the availability of on-site equipment to support their presentation needs. Multimedia carts provide mobile, space-efficient presentation staging areas for devices including projectors, computers, tablets, and sound systems.
Portable Tabletop Lecterns – For occasional use by customers or staff, a tabletop lectern can be placed almost anywhere to create additional check-in or presentation space. Tabletop lecterns often are available in styles and materials to complement full-size lecterns in use elsewhere in the restaurant. For the easiest storage solution, tabletop lecterns are even available in folding designs that can be collapsed, carried, and stored flat.
Put in the Time to Make the Best Choice
With so many options available, don't make a snap decision on your restaurant's host stand selection. Carefully consider the many factors at work, both esthetic and practical. Measure the available front of house space with an eye to scale and traffic flow. Talk to your staff about features they will be using: their insights may surprise you. When you take the time to choose wisely, your host stand investment will pay off in years to come with efficiency, versatility, and style.
About the Author:
Don Roth is CEO of AmpliVox Sound Systems, a designer, manufacturer, and distributor of top-quality sound systems, lecterns, and other presentation equipment. To learn more about the variety of AmpliVox products available for restaurant and hospitality settings, visit www.ampli.com.