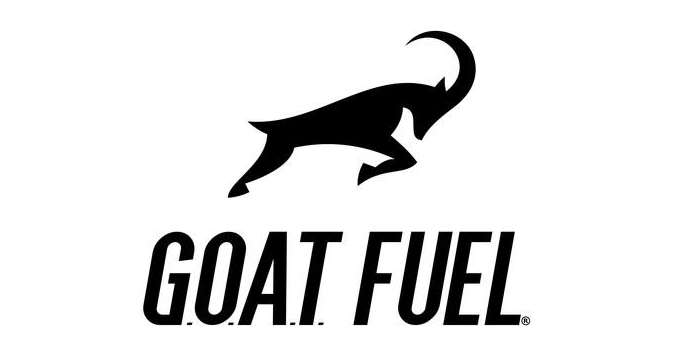 G.O.A.T. Fuel ® today announces the introduction of four new flavors to its stable of energy drink offerings developed by co-founder and NFL Hall of Famer Jerry Rice. Heralded as Season 2, this new "dimension of flavors" brings a refreshing blend of unique and tropical tastes to the Spring and Summer months and features the same health-forward formula and performance benefits as Season 1.
Gummy Bear, Acai Berry, Watermelon Fruit Punch, and Mango Passionfruit form the starting lineup for Season 2, joining Season 1's roster of original flavors that will remain available for purchase. Each of the new flavors are the product of rigorous (and delicious) research and development that ensured that they not only taste amazing, but honor the G.O.A.T. Fuel ® commitment to providing clean, sustained energy without the crash, jitters, sugar, or preservatives.
"Season 2 is absolutely delicious!" says NFL legend Rice. "It's tough to pick a favorite, but I've been drinking Acai Berry before my workouts every morning. We nailed it with Season 1, but these new flavors can definitely stand toe-to-toe with the originals."
G.O.A.T. Fuel ® is a family-operated business co-founded by Rice and his daughter Jaqui, who serves as Chief Executive Officer and Trevion Stokes II who serves as Chief Creative Officer. The drink is uniquely powered by cordyceps mushrooms, which provide athletes and beverage enthusiasts alike with increased oxygen performance and a clean boost of energy. Bolstered by natural caffeine and green tea to propel consumers, as well as BCAAs and 10 essential vitamins to improve recovery, the beverage features zero sugar and zero preservatives. The end result is sustained energy enjoyed by various celebrities and athletes.
"I love what we came up with for Season 2," says CEO Jaqui Rice. "Special shoutout to Trevion "Tempo" Stokes for pushing us to expand our palates and come up with something so fresh and delicious. These truly are from another dimension and I can't wait for everyone to try them all!"
G.O.A.T. Fuel ® Season 2 is available for purchase at goatfuel.com. Visit goatfuel.com to learn more.
About G.O.A.T. Fuel
G.O.A.T. Fuel ® ("greatest of all time") was created by NFL Hall of Famer, Jerry Rice and his family. It is a lifestyle brand focused on bringing health-forward products and a G.O.A.T. mindset to consumers. We believe the term G.O.A.T. shouldn't be reserved only just for athletes, but anyone striving to be great. Our energy drink has a proprietary blend of cordyceps mushrooms, 200 mg of natural caffeine, green tea with EGCG, amino acids and 10 essential vitamins. Visit www.goatfuel.com.