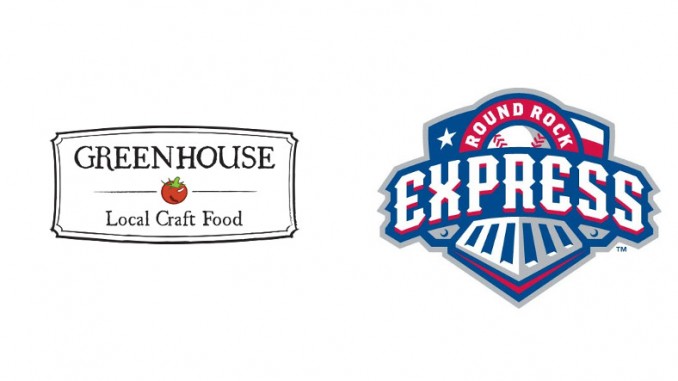 Greenhouse Craft Food Partners with Round Rock Express at Dell Diamond Intel Club Welcomes Local Farm-to-Fork Concept for 2016
ROUND ROCK, Texas – The Round Rock Express are once again raising the culinary bar at Dell Diamond. Ryan Sanders Sports Services (RS3), the food and beverage provider at the stadium, has announced a new partnership with Greenhouse Craft Food to operate a full-service restaurant in the Intel Club for 2016.
Greenhouse Craft Food at the Intel Club will feature a menu of signature dishes found at the celebrated restaurant's original Round Rock location. The full menu, which will also offer baseball food favorites with a unique spin, will be created by Greenhouse Craft Food chef / owner Rob Snow and is expected to be unveiled later this month. To complement Greenhouse's local ingredient-driven concept, RS3 will install and maintain an organic vegetable and herb garden at Dell Diamond. The garden will initially feature basil, lavender, cucumbers and tomatoes, which will be used in signature cocktails and dishes at the Intel Club. The garden will eventually expand to provide herbs and vegetables for menu items throughout the venue. The first harvest is expected in time for Opening Day on Friday, April 15.
"This exciting new offering is another extension of our desire to provide fans with creative local flavors steeped in quality," said RS3 Vice President of Operations, Jay Kudla. "Greenhouse exemplifies that unique dedication to guest satisfaction and we have the utmost respect for their approach to farm-to-fork cuisine. Together with the creation of our own on-site herb garden we will raise the premium standard at Dell Diamond."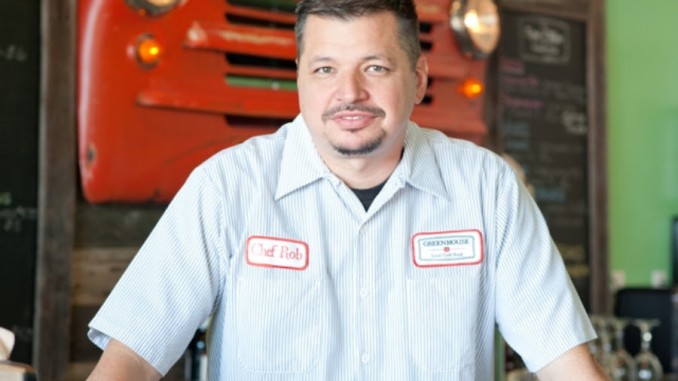 "Myself and the Greenhouse Craft Food team are excited to open our second location in partnership with the Round Rock Express and Dell Diamond," comments Snow. "Our goal from day one has been to provide our community with healthier local food options and our new location at the Intel Club will allow us to reach more fans and families that are looking for just that. Plus, we're all big fans of The Express!"
Membership is required to the Intel Club and can be purchased with season ticket packages. Day passes are also available for single game tickets. Greenhouse Craft Food will also provide in-seat service to fans in the Dell Premium seats.
The Express opens the 2016 season on the road before returning to Dell Diamond for the home opener on Friday, April 15 against the Iowa Cubs. For more information on the Express, visit www.RoundRockExpress.com or call (512) 255-2255. Keep up with the Express on Facebook and Twitter.
Greenhouse Craft Food, located at 1400 E Old Settlers Boulevard, Round Rock, is open Monday – Friday 11 AM to 9 PM, Saturday from 9 AM to 9 PM and Sundays from 9 AM to 3 PM. For more information, call (512) 366-5567 or visit GreenhouseCraftFood.com.
About Greenhouse Craft Food
Launched in 2013, Greenhouse Craft Food known for its creative, locally-sourced Texas comfort food and for bringing much-needed healthier food options to the suburbs of Austin. Owned and operated by Le Cordon Bleu alumnus Rob Snow, former executive chef at Mansion at Judge's Hill, Greenhouse Craft Food prides itself on serving quality clean food that the entire family can enjoy. The restaurant offers a static menu of creative comfort food and desserts as well as daily lunch specials and weekly chef specials, served Monday through Saturday from 5 p.m. to close. View Greenhouse Craft Food's menus HERE and follow the restaurant on Facebook, twitter and Instagram.
About Round Rock Express Baseball

Round Rock Express Baseball Club is in its 16th season and its fifth as Triple-A affiliate of the Texas Rangers. The franchise was founded by Ryan Sanders Baseball – an ownership group spearheaded by Reid Ryan, son of Baseball Hall of Famer Nolan Ryan and is now led by CEO Reese Ryan. The Express began as the Double-A affiliate of the Houston Astros in 2000 and moved to the Triple-A Pacific Coast League in 2005, remaining an Astros affiliate through the 2010 season. Round Rock has established numerous attendance records at Dell Diamond and has remained in the top five in total attendance in all of Minor League Baseball 14 of the past 15 seasons. The Express led the Pacific Coast League in attendance two of the last three seasons and won the 2011 PCL American Southern Division title.
About Ryan Sanders Sports Services

Ryan Sanders Sports Services (RS3) was added to the Ryan Sanders umbrella in September of 2013. RS3 folds-in programming and operational models for banquet and conferencing, retail and merchandising, award-winning groundskeeping and turf management, and a complete food and beverage service package to address every event-day need in any size venue. RS3 injects a resounding new perspective to the traditional industry of sports venue services – an operator's sensitivity to guest service and a difference-making attitude about quality and unexpected guest satisfaction.
About Dell Diamond

A state-of-the-art facility, Dell Diamond has been the home of the Round Rock Express since its inception in 2000. The stadium serves as a premier Central Texas destination and is constantly ranked among the top in Minor League Baseball. Dell Diamond is a true multi-purpose sports and entertainment complex, hosting Express games, soccer games, concerts, expos and festivals, among other events. Dell Diamond truly is a "home-grown" project, with 80 percent of the materials used for the construction purchased from suppliers within the state of Texas.