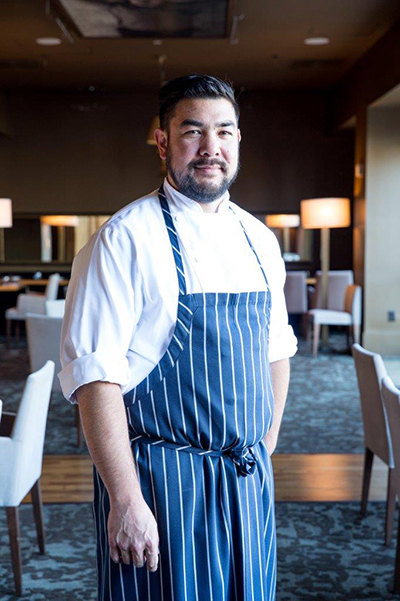 Hotel Vitale and Americano Restaurant & Bar's Former Chef de Cuisine Brings Impressive Culinary Background, Local and Seasonal Focus to Expanded Role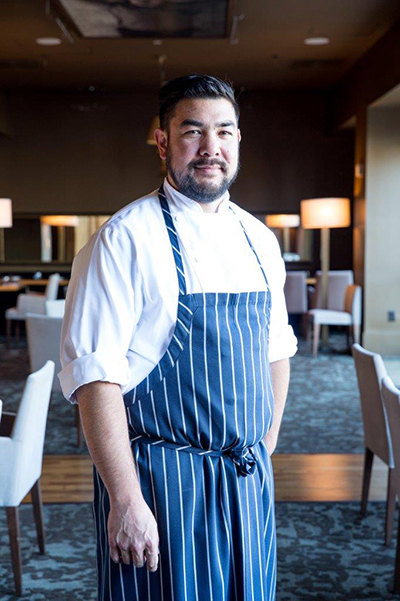 Hotel Vitale, a Joie de Vivre property, is pleased to announce the appointment of Josua Perez as Executive Chef at San Francisco's only luxury waterfront boutique hotel. In this role, Perez will oversee the kitchen at Americano Restaurant & Bar, which is known for its handcrafted, soulful Italian cuisine, showcasing locally-sourced ingredients. He will also be responsible for producing all dishes for Hotel Vitale's in-room dining as well as for meetings and special events from the restaurant's kitchen. Perez has been with Hotel Vitale for seven years, most recently as Americano's chef de cuisine.
"We are thrilled to build upon Chef Perez's impressive tenure at Hotel Vitale and Americano," said Area Managing Director Antoine Berberi. "This is a natural development given that Chef has played an increasingly significant role in everything from menu development to event execution over the past few years. We are excited for him to expand his influence over Hotel Vitale's entire culinary program."
Perez began as a sous chef at Americano in 2007, assuming an active and influential role in the creation of dishes over the years. At Americano, Perez pays particular attention to the turning of the seasons, crafting unique and flavorful dishes based on local produce available from area purveyors, as well as from the Ferry Plaza Farmer's Market located at the historic site just steps from Americano's kitchen.
No stranger to the vibrant Bay Area culinary scene, Perez worked in the kitchens of several well-known San Francisco restaurants, including Absinthe, Firefly, and The Liberty Café in Bernal Heights, before joining the team at Hotel Vitale and Americano. He spent five years at the acclaimed San Francisco institution Zuni Café, under the tutelage of Chef Judy Rodgers, learning a unique approach to food, attention to detail, and a seasonal style of cooking that inspire him to this day. A San Francisco native, Perez graduated from the Hotel & Restaurant Program at City College of San Francisco in 1995.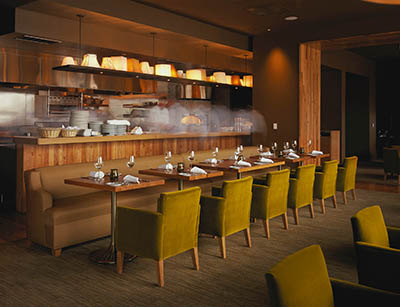 Hotel Vitale in San Francisco offers waterfront views that include iconic San Francisco landmarks such as The Ferry Building, the Bay Bridge, Treasure Island and Alcatraz, all of which can be taken in from the hotel's unique outdoor terrace event spaces and from the Americano patio on the hotel's lobby level. Additionally, Hotel Vitale's Deluxe Waterfront guestrooms and Americano offer unparalleled vantage points for The Bay Lights' extraordinary viewing experience. Hotel Vitale offers many indulgences and amenities with a "luxury, naturally" experience for every guest. The popular penthouse-level Spa Vitale provides therapeutic massage and facial treatments, and Americano Restaurant, under the direction of Executive Chef Josua Perez, serves handcrafted, Italian cuisine with a robust sensibility.
Americano at Hotel Vitale is located at 8 Mission Street at the corner of Embarcadero in San Francisco. For more information, please visit www.AmericanoRestaurant.com. For more information about Hotel Vitale, please visit www.HotelVitale.com.
About Joie de Vivre Hotels
Since its founding in San Francisco in 1987, Joie de Vivre has made curating authentically local and eclectic experiences its signature. Each one of Joie de Vivre's more than 30 hotels is an original concept designed to reflect its location and engage the five senses. Today, the company manages the largest collection of boutique hotels and resorts in California and is expanding outside the state with hotels in Honolulu, Chicago and Scottsdale, Arizona. Joie de Vivre is a Commune Hotels & Resorts brand. For more information, visit www.jdvhotels.com.