King Arthur Flour Named 2016 Employee-Owned Company of the Year
America's Oldest Flour Company Wins The ESOP Association's Top Honor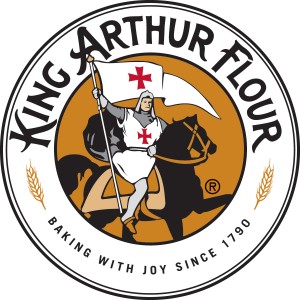 King Arthur Flour, an employee-owned company headquartered in Norwich, Vermont, was named the 2016 ESOP (Employee Stock Ownership Plan) Company of the Year by The ESOP Association. The award was presented at the Association's 39th Annual Conference in Washington, DC on May 18, and accepted by several employee-owners on King Arthur Flour's Ownership Culture Team.
The award recognizes a company that shows a strong commitment to employee ownership—which includes promoting employee participation, wealth creation, and individual dignity and worth. "Being recognized with this award is a tremendous honor for all 341 employee-owners of King Arthur Flour," remarked the company's co-CEO and Chief Human Resources Officer Suzanne McDowell. "Employee-ownership has added to our company's success and growth, and has also positively impacted our culture. As owners, employees recognize that their voices and contributions have a direct correlation in making our company the best it can be."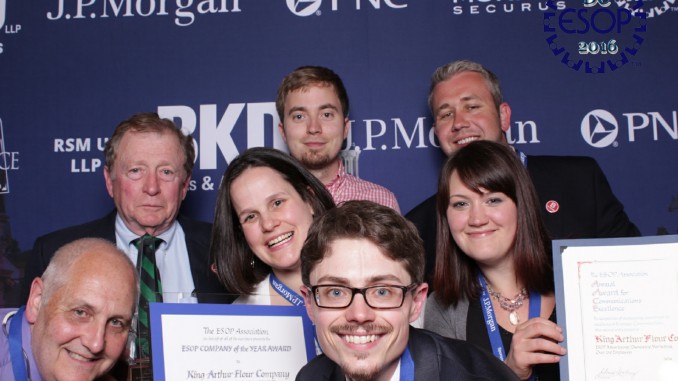 "It is very special to honor King Arthur Flour, a unique company with roots that extend back to the beginning of our nation," said ESOP Association President, J. Michael Keeling. "King Arthur Flour represented the best of America in the 18th Century, and today, in the 21st Century, it represents the best of employee owned companies."
King Arthur Flour has a storied history of ownership. After being family-owned for five generations, the company was sold to its employees in 1996, and the ESOP was established, giving them a true stake in the business. Employee-owner engagement is valued and encouraged in many ways, including: meeting annually with congressional representatives, promoting employee-ownership on all marketing materials and products, and engaging with employee-owners through monthly company-wide meetings, education classes, cross-functional teams, and annual celebrations, just to name a few. "These activities educate and encourage our employee-owners to learn, participate, and be advocates for employee-ownership," added McDowell.
ABOUT KING ARTHUR FLOUR:
King Arthur Flour is an employee-owned company and a certified B-corporation with a commitment to social and environment good. It is the mission of the company to inspire and share the joy of baking, bringing people together and building stronger communities. The company's high-quality flours, mixes and ingredients are available in supermarkets nationwide and online. More than 3,500 tested and trusted baking tools, ingredients, and recipes are available online at kingarthurflour.com. Headquartered in Norwich, Vermont, King Arthur Flour became 100% employee-owned in 2004, a founding B (Beneficial) Corporation in 2007, and sponsor of 1% for the Planet in 2014.
ABOUT THE ESOP ASSOCIATION:
The ESOP Association is America's largest employer-sponsored advocacy and education association focused on employee stock ownership plans. Founded in 1978, the Association seeks to enhance federal laws governing ESOPs, provide members with expert information, and fund research via the Employee Ownership Foundation (an affiliate). The ESOP Association's members include ESOP companies, companies considering an ESOP, and service providers that assist in setting up and maintaining ESOPs.