As we start planning holiday menus this season, many of us are looking for familiar favorites and comfort foods to serve to loved ones. The downside is that many of those foods are high in calories and don't provide much nutritional benefit. This year, consider amping up the nutritional value of your spread. One quick and easy way to do so is by adding a versatile and healthy classic: Latitude 45 Smoked Salmon. As the number one selling smoked salmon brand in the nation, Latitude 45 is not only a bona fide crowd-pleaser for holiday events, but it also offers your guests a generous helping of health benefits.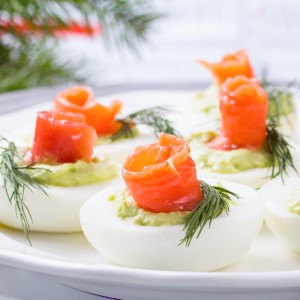 Rich in omega-3 fatty acids, vitamin B12 and other essential nutrients, salmon can help reduce inflammation and improve heart health. Plus, it's packed with protein and integrates perfectly with nearly anything you're serving at your next gathering.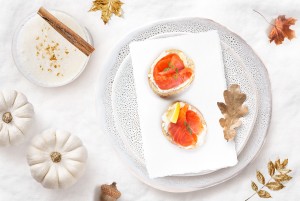 Those preferring a milder fish will love that Latitude 45 salmon is very light on the palette, making it a good option for those who typically aren't seafood eaters. Quick to serve and ready to eat right out of the package, most smoked salmon recipes can be whipped up in under 10 minutes. This year, amp up menus by adding something new and exciting to your salmon repertoire with Latitude 45's new Smoked Salmon Candy Bites. This gastro gem is a fresh and tasty take on a classic!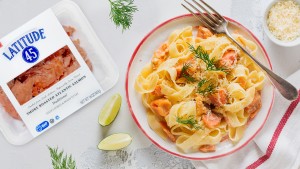 Whether you're adding it to a quiche for holiday brunch, a warm winter soup like smoked salmon chowder, your favorite pasta dish or as the latest addition to your charcuterie board, there are so many ways to enjoy Latitude 45 with friends and family this season. If you're looking for more epicurean inspiration, check out some unique recipes online at latitude45salmon.com/recipes.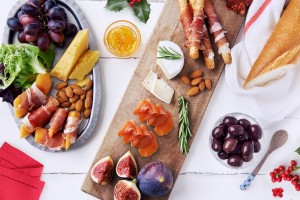 Straight from Patagonia's glacial fed fjords, Latitude 45 is the only smoked salmon on the market that is fresh to smoked within 24 hours of leaving the water. Not only is it delicious but it's also Kosher certified, Best Aquaculture Practice 4-Star certified, and part of the Global Sustainable Seafood Initiative. So, you know this company's salmon is top-notch. Latitude 45 takes pride in their sustainable practices and certifications, as evidenced by the Dow Jones Sustainability Index listing it among the top 25% of food companies worldwide. Given its high quality, it's no wonder why major retailers like Meijer, Walmart, BJs and Winn Dixie carry the line.
This holiday season, add some variety to your menu with tasty smoked salmon dishes that you can feel good about eating. It's an easy way to help ensure foodies savor the festivities.
~~~
Merilee Kern, MBA is an internationally-regarded brand strategist and analyst who reports on cultural shifts and trends as well as noteworthy industry change makers, movers, shakers and innovators across all categories, both B2C and B2B. This includes field experts and thought leaders, brands, products, services, destinations and events. Merilee is Founder, Executive Editor and Producer of "The Luxe List" as well as Host of the "Savvy Living" lifestyle TV show that airs in New York, Los Angeles, San Francisco, Miami, Atlanta and other major markets on CBS, FOX and other top networks; as well as the "Savvy Ventures" business TV show that airs nationally on FOX Business TV and Bloomberg TV. Merilee also hosts the Savvy Ventures Podcast & Radio show available globally on W4CY Radio—the #1 ranked live streaming radio station—among others as well as all major podcast platforms, including Pandora, Audible, Spotify, Amazon Music, Apple Podcasts, Streamyard, iHeart Radio and dozens more. As a prolific lifestyle, travel, dining and leisure industry voice of authority and tastemaker, Merilee keeps her finger on the pulse of the marketplace in search of new and innovative must-haves and exemplary experiences at all price points, from the affordable to the extreme. Her work reaches multi-millions worldwide via broadcast TV (her own shows and copious others on which she appears) as well as a myriad of print and online publications. Connect with her at www.TheLuxeList.com and www.SavvyLiving.tv / Instagram www.Instagram.com/MerileeKern / Twitter www.Twitter.com/MerileeKern / Facebook www.Facebook.com/MerileeKernOfficial / LinkedIN www.LinkedIn.com/in/MerileeKern.
***Some or all of the accommodations(s), experience(s), item(s) and/or service(s) detailed above may have been provided or arranged at no cost to accommodate if this is review editorial, but all opinions expressed are entirely those of Merilee Kern and have not been influenced in any way.***