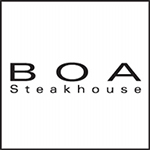 Michael Neflas began his culinary journey early in life, working with his father in the garden and the kitchen as a child. The California native studied Hotel and Restaurant Management at California State Polytechnic University, Pomona before earning a Culinary Arts degree from the Culinary Institute of America Greystone.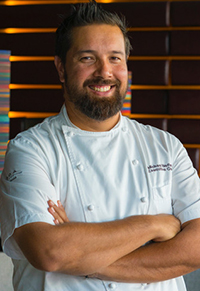 He began his work as a line cook at an Asian restaurant in Venice, CA, and at Napa Rose in Anaheim, CA, where he began to diversify his experience and conceptualize new dishes. He then progressed to the role of Sous Chef at the famed Drago Centro in Los Angeles, where he worked for four years.
Neflas served as the executive chef of Twin Palms restaurant in Pasadena, and joined the BOA Steakhouse team in 2014, where he now serves as the executive chef, executing a seasonally-driven, contemporary menu for the Santa Monica outpost of Innovative Dining Group's iconic steakhouse.
When he's not in the kitchen, Neflas spends time with his kids—he coaches his son's T-ball team and his daughter is a cheerleader.