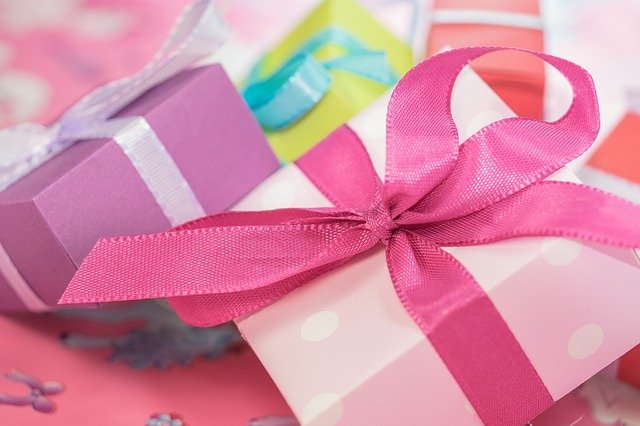 Showing the foodie-forward Moms in your life just how much you love and appreciate them through thoughtful gifts need not require any inconvenience. With this collection of decadent, luxurious and generally thoughtful Mother's Day endowment ideas proffering convenient direct-to-door delivery, your holiday gifting game can remain on-point.
Family Cookbook Project (https://www.FamilyCookbookProject.com)
One of my favorite ideas this Mother's Day is a personal cookbook filled with her favorite recipes and photos. Imagine having Mom's beloved food secrets in a beautiful printed cookbook to pass down to future generations. It's a fun, easy way to organize recipes and preserve favorite family food traditions! Family Cookbook Project has, in fact, helped thousands of people create their own printed personal cookbooks with unlimited recipes and easy-to-use online design tools. When you're done designing, you can order printed hard copies for the entire family. The company's Make-A-Cookbook software allows you to do it yourself or have others help, making it a collaborative family affair. Fill your cookbook with photos, stories and recipes for a finished cookbook that's truly unique. Users can also invite family or friends to add recipes and photos, further making it a one-of-a-kind gift that's as practical as it is thoughtful. With hundreds of layout and cover options to choose from and easy-to-use tools, you don't have to be an expert to create a cherished heirloom. Its suited for users of all ages, as the company's software is highly intuitive and user-friendly; they automatically generate indexes, the table of contents and more.
Dorothy Lane Market Savory & Sweet Gourmet Gifts (https://DorothyLane.com)
Speaking of delicious ideas, Dorothy Lane's specialty gourmet online grocery is a must-see store for Mother's Day or any gifting occasion. They have a myriad of tasty gifts both savory and sweet. One of my favorites this season is Dorothy Lane Market's Let's Celebrate Bakery Box that is a veritable party in a package. For one, it includes the company's Party Favorites Killer Brownie Gift Box with fun flavors: Confetti, Raspberry, Not a Nutter and Cookies and Cream. They also include two packs of their gourmet fresh baked cookies (Chocolate Chip and White Chocolate Macadamia) for a total of 10 sumptuous cookies, as well as their famed Sea Salt Caramels. This is the perfect combination to celebrate life's major moments or to show appreciation for a job well done.
On the savory side, Mom can enjoy authentic Italian staples with Dorothy Lane Market's Taste of Italy olive oil and balsamic pack. Two classic, authentic Italian flavors make a fabulous gift for mom or any foodie in your life. Vera Jane's Extra-Virgin Olive Oil is the base for their signature olive oil that's directly imported from Italy. Produced from olive groves near the beautiful medieval town of Lucignano, in Tuscany, Italy, the oil has a nice rounded, rustic flavor with a peppery tickle typically found in Tuscan oils. Use it for dressing salads, making a classic vinaigrette and as a "chef's secret" additional flavor to all sorts of dishes. Not to be outdone, Dorothy Lane Market's Aged Balsamic Vinegar—sourced from the Manicardi estate in Modena, Italy—strikes a nice midrange between expensive tradizionale and commercial balsamics. It has a richness, depth and complexity that makes it perfect for drizzling over strawberries, cheeses, roast meats, steak and pizza. You can also add it to sauces, such as creamy pasta sauces or gravies, to add complexity.
Vinci Hands-Free Citrus Juicer (https://VinciHousewares.com)
What's better than waking up to a glass of fresh juice each morning, and Mom would certainly appreciate an easy way to achieve this life's pleasure. One gift-worthy way to make juicing citrus virtually effortless is with the Vinci Hands-Free Citrus Juicer. With it, Mom will have less mess and hassle. Simply slice your fruit of choice in half, place on the reamer and press the juice button. The Vinci patented automatic juicing mechanism allows for no straining to hold fruit in place. The pressure sensitive juicing technology senses the thickness of the citrus rind to ensure the best and optimal amount of juice with no bitter flavors. From oranges and grapefruit to lemons, key limes and more, the Vinci Hands-Free Citrus Juicer is perfect for drinks, recipes, desserts, marinades and even cocktails. Choose between high or low pulp with two interchangeable pulp filers. The 12-ounce reservoir with locking lever also allows for large batches of juice flow. Compact and easy to store on the counter or in the cabinet, the Vinci Hands-Free Citrus Juicer is easy-to-clean as all removable parts are dishwasher safe.
Wine Accessories from SpryWine.com (https://SpryWine.com)
SpryWine.com's products are great giftables that any wine-loving mom will appreciate receiving on her special day. For example, the company's Automatic Rechargeable Wine Bottle Opener is a nifty gift-worthy gadget that'll look great on the counter and will wow your guests when you open a bottle with a bit of tech flare. No more struggling with wacky bottle openers or corks that don't want to play nice. Made of food-grade materials and boasting full FDA certification, it automatically removes and ejects both synthetic and natural corks without the messy crumbling. This easy wine opener is durable, safe to use and makes an ideal gift for wine lovers. With this ultimate wine kitchen accessory, mom can avoid the hassle of pulling, twisting or shredding broken cork pieces. The light cordless design features an ergonomic soft grip that fits comfortably in the palm of your hand. The Automatic Wine Corkscrew removes the cork in seven seconds—without breaking the cork. It comes with a foil cutter for easily removing seals with one turn of a hand and can be stored as a base for the wine corkscrew.
SpryWine.com's Vacuum Wine Bottle Stopper is a handy tool that can pump out the excess air in the wine bottle so it can maintain its fresh and tasty state. It helps minimize wine oxidation by sucking the air out of the bottle. Simply pump the vacuum wine stopper several times until it affixes itself tightly to where the cork used to be. This will help preserve the flavor of the wine for weeks instead of just days after it's been opened. The Vacuum Wine Stopper rubber seal fits most wine bottles and even other types of bottles with similar characteristics. You can also check the gadget's handy date selector, so you know how long it's been since you last accessed the bottle contents. The Wine Bottle Stopper is simple to use when both sealing and removing. Just put the stopper tightly on the top of the wine bottle, then press the top of the stopper until the piston is lowered and the wine is in a vacuum. It is also super easy to clean and dishwasher safe.
One interesting décor item from SpryWine.com is the Metal Wine Bottle Rack—a stainless-steel wine bottle holder that will look amazing on a countertop, shelf or cabinet. It holds six regular-sized bottles, one in each hexagon slot, and the geometric shape and beautifully simple finish makes it a great addition to any space. The bottle rack keeps the wine in a correct horizontal alignment, helping to prevent the corks from drying out and potentially ruining valuable vintages.
~~~
Forbes Business Council Member Merilee Kern, MBA is an internationally-regarded brand analyst, strategist and futurist who reports on noteworthy industry change makers, movers, shakers and innovators across all categories, both B2C and B2B. This includes field experts and thought leaders, brands, products, services, destinations and events. Merilee is Founder, Executive Editor and Producer of "The Luxe List" as well as Host of the nationally-syndicated "Savvy Living" TV show. As a prolific consumer and business trends, lifestyle and leisure industry voice of authority and tastemaker, she keeps her finger on the pulse of the marketplace in search of new and innovative must-haves and exemplary experiences at all price points, from the affordable to the extreme. Her work reaches multi-millions worldwide via broadcast TV (her own shows and copious others on which she appears) as well as a myriad of print and online publications. Connect with her at www.TheLuxeList.com and www.SavvyLiving.tv / Instagram www.Instagram.com/LuxeListReports / Twitter www.Twitter.com/LuxeListReports/ Facebook www.Facebook.com/LuxeListReports / LinkedIN www.LinkedIn.com/in/MerileeKern.
***Some or all of the accommodations(s), experience(s), item(s) and/or service(s) detailed above may have been provided or arranged at no cost to accommodate if this is review editorial, but all opinions expressed are entirely those of Merilee Kern and have not been influenced in any way.***