NEW EXECUTIVE CHEF FRANK SANCHEZ APPOINTED AT CHICAGO MARRIOTT DOWNTOWN MAGNIFICENT MILE

The hotel has promoted its former executive sous chef to lead all culinary operations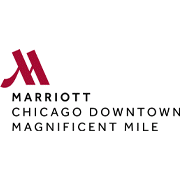 Chicago Marriott Downtown Magnificent Mile (520 N. Michigan Ave.) is excited to announce that it has appointed Frank Sanchez as executive chef. Formerly the hotel's executive sous chef, Sanchez will oversee all culinary operations at the hotel and its F&B outlets, Harvest Restaurant and Rush Street Pantry, including management of the hotel's rooftop garden and beehives.
"We are delighted to promote Chef Sanchez to this esteemed position," says General Manager Thomas Robertson. "Frank has been with the company since 2010 and has demonstrated superior leadership in the culinary department and we look forward to seeing what he does next."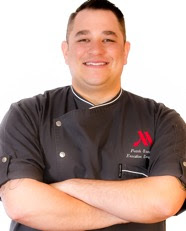 Prior to joining the Chicago Marriott culinary team as executive sous chef in October 2014, Chef Sanchez led kitchen operations as executive chef at Coronado Island Marriott Resort and Spa and lead the banquet kitchen at JW Marriott Tucson Starr Pass Resort & Spa. Before being hired by Marriott, he graduated with a degree in business management from the University of Arizona in 2005. Career highlights have included creating the first-ever beer festival on Coronado Island while at Marriott.
"I feel honored to be appointed executive at Marriott Mag Mile," says Chef Sanchez. "I hope to continue to build the culinary program and provide guests with the instant gratification of a delicious, comforting meal."
About Chicago Marriott Downtown Magnificent Mile
The Chicago Marriott Downtown Magnificent Mile is located directly on Chicago's famed Magnificent Mile, only steps away from the city's main attractions. 1,200 spacious and stylish guest rooms and suites feature spectacular views, HD flat screen TVs and plush Revive® bedding and accessories. The hotel combines luxury and convenience in 68,000 square feet of versatile meeting space to bring distinguished settings for business engagements and corporate events. Enjoy a delectable farm-to-table lunch or dinner at Harvest or grab a bite from Rush Street Pantry, featuring chef-crafted food and snacks to-go. The newly renovated fitness center offers 9,000 square feet of state-of-the-art exercise equipment, as well as on-demand fitness classes in the "Fitness Lab."
About Marriott International, Inc. About Marriott Hotels
With over 4300 hotels and resorts in nearly 80 countries and territories around the world, Marriott Hotels, is evolving travel through every aspect of the guest's stay, enabling the next generation to Travel Brilliantly. Boldly transforming itself for mobile and global travelers who blend work and play, Marriott leads the industry with innovations, including the Greatroom Lobby, Future of Meetings and Mobile Guest Services that elevates style & design and technology. All Marriott hotels participate in the award winning Marriott Rewards frequent travel program that allows members to earn hotel points or airline miles for every dollar spent during each stay. For more information, visit www.MarriottHotels.com to join the ongoing Marriott conversation, like us on Facebook (Facebook.com/Marriott) and follow us on Twitter (Twitter.com/Marriott, @Marriott).