Wyoming Whiskey Named "Best of the Rockies" by Elevation Outdoors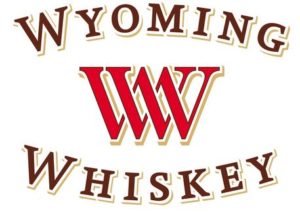 Wyoming Whiskey has won "Best Distillery" for the second year in a row in the highly competitive "Best of the Rockies" award series, as revealed today in the March issue of Elevation Outdoors magazine. Elevation Outdoors readers, who are largely outdoor adventurers in Colorado's front range, have reaffirmed that they revere Wyoming Whiskey; the whiskey of the west.
Elevation Outdoors, a leader in the outdoor industry, identified companies in the Rocky Mountain Region across several categories that best represent the outdoor lifestyle. Wyoming Whiskey was presented alongside top-notch distilleries in Colorado, Wyoming, Idaho, New Mexico, Utah, and Montana. After two rounds of voting during the early winter months, the magazine's reader base chose Wyoming Whiskey above other distinguished distilleries in the West.
Wyoming Whiskey is made in Kirby, a town of just 92 residents, with headquarters in Jackson Hole. The independent, family-owned company produces whiskey the right way, not the easy way: from the ground up. All ingredients used to create Wyoming Whiskey products are hand-selected and grown in the Big Horn Basin by local farmer Brent Rageth. Water for the recipe is sourced from a mile-deep, limestone aquifer that hasn't seen the light of day in over 6,000 years. Extremely hot summer and frigid winter Wyoming temperatures create a flavor profile that is unique in the industry.
Over the past year as reigning best distillery of the Rockies, Wyoming Whiskey has received multiple awards and accolades from the nation's top whiskey connoisseurs for its signature Small Batch Bourbon. They have also showcased their versatility by releasing Outryder Straight American Whiskey and Double Cask Sherry-Finished Bourbon.
"It's an honor to be named the best distillery in the Rockies," said David DeFazio, Co-Founder and COO at Wyoming Whiskey. "Last year we made a promise to bottle the best of what makes the Rocky Mountains great. We will continue to live up to this promise. Thank you to Elevation Outdoors and to our loyal fans."
Wyoming Whiskey is currently available in 36 states.
About Wyoming Whiskey
Based in Kirby, Wyoming, Wyoming Whiskey has a simple goal: to create America's next great bourbon. The company and product is a collaboration between its partners and 97,818 square miles of Wyoming. The Mead family first came to Wyoming as ranchers in 1890 and the state defines them, and their whiskey. They use the finest corn, wheat, barley, and water from the Big Horn Basin and promote Wyoming's natural and human resources. Every drop of this bourbon is 100% Wyoming. To learn more, visit http://www.wyomingwhiskey.com.