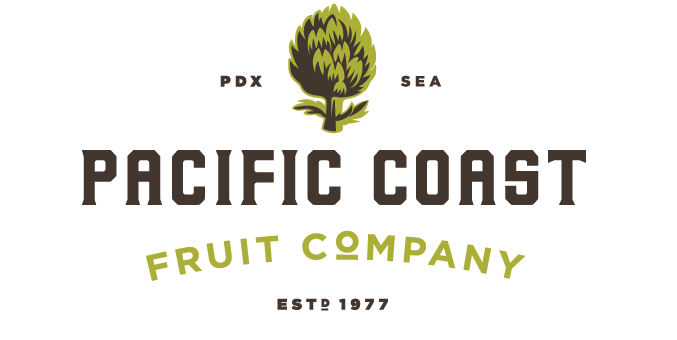 Pacific Coast Fruit Company (PCF) was awarded a contract from the United States Department of Agriculture (USDA) for the production of 810,000 produce and dairy boxes, working with local nonprofits on the ground to distribute to families in need across Oregon, Washington, Idaho and California. Part of the Coronavirus Farm Assistance Program, the USDA has partnered with local and regional distributors to supply boxes to nonprofit organizations. Altogether, PCF will box 12 million pounds of fresh fruits and vegetables and 8 million pounds of dairy, eggs and protein. Dozens of 501(c)(3) nonprofit partners will help get the boxes to where they are needed most in local communities across the region. In total, PCF has the privilege of preparing 810,000 boxes beginning May 18th through June 30th, reaching 135,000 people every week, including food insecure families who need it most. Through these efforts, PCF is also keeping farmers farming and supporting a healthy food supply chain by providing a new distribution to keep businesses running and minimizing food waste.
""Family is extremely important to our culture here at Pacific Coast Fruit Company. Something my dad, cofounder Emil Nemarnik, always said was take good care of your employees, farmers, shippers, and customers. By being awarded this generous USDA grant, we are able to help our food industry and community during a time when they need it most," said Nancy Nemarnik Brugato, Vice President of Development at Pacific Coast Fruit Company.
The multi-generational family-owned Portland company worked quickly in 7 days with several 501(c)(3) organizations to set up both distribution sites and pickup centers across the Pacific Northwest. Nonprofit partners include: the Society of St. Paul de Vincent, Oregon Food Bank (which encompasses 21 regional facilities that feed multiple food banks around the state of Oregon and SW Washington), Food Lifeline/Feeding Washington (which encompasses over 500 food banks in the State of Washington), the Archdiocese of Portland, Tacoma Public Schools, Kent Public Schools, Federal Way Public Schools, Beaverton Public Schools and Portland Public Schools, Boys and Girls Clubs, Meals on Wheels, and Blanchet House to name a few.
PCF was selected by the USDA to prepare three Farmers to Families Food Boxes that include 25 lbs of fresh food each, the boxes include:
* Produce Box: consisting of apples, oranges, strawberries, potatoes, onions, broccoli, cauliflower, celery, romaine lettuce and carrots.
* Dairy Box: consisting of eggs, 2% milk, non-fat milk, half & half, butter, yogurt, cheddar and jack cheese.
* Combo Box: consisting of packaged deli ham and chicken, butter, 2% milk, cheddar and jack cheese, romaine lettuce, potatoes and onions
PCF has also partnered with local businesses to prepare these boxes, including Charlie's Produce, MedoSweet Farms, Alki Bakery and Renaissance Food Group. Pickups will occur at hundreds of locations throughout Oregon, Washington, Idaho and California, reaching people directly organized by our nonprofit partners with the help of hundreds of volunteers. All pickups will implement the latest safety measures as advised by the CDC, including minimal touchpoints and socially distanced pickups. For more information, visit https://www.pcfruit.com/.
ABOUT PACIFIC COAST FRUIT COMPANY
Pacific Coast Fruit Company (PCF) is dedicated to the happiness and success of food service, grocery and wholesale customers, produce growers and their employees. Founded in 1977 in Portland, Oregon, this privately held, multi-generational family-owned business is now one of the largest independent produce distributors in the Pacific Northwest with distribution centers and culinary kitchens in Portland, OR and Kent, WA. When it comes to serving the needs of chefs, owners and buyers, their innovative ideas, dedication and timely service is unsurpassed. In response to Covid19, PCF launched Farm to Family, fresh fruit, vegetable and dairy boxes, making their restaurant quality produce available to households across the greater Portland area for the first time. Their partnerships with growers ensure the freshest, safest produce sourced locally from farm to table, whether delivered whole, cut or prepared, across multiple certifications like organic. For more information, visit https://www.pcfruit.com/. Follow @pcfruit on Instagram and @pacificcoastfruit on Facebook.