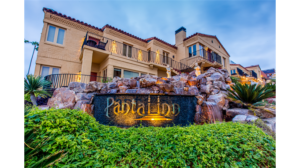 With a boast-worthy motto like "America's Finest City," you can bet the San Diego region is replete with premium hospitality options proffering top-tier tourism. As the 8th largest city in the United States, San Diego boasts much diversity relative to terrain, climate and more. From climbable mountains to surf-able oceans, not to mention quick drivable access into Mexico's beautiful Baja region, this city is truly unlike any other.
Those for whom the beach beckons can revel in San Diego's myriad of ocean-side accommodations, given the city enjoys 70 miles of Pacific shoreline. A pretty drive along the coast will take you to the famously quaint seaside village of La Jolla, where world-class shopping, culture and fine dining is rivaled only by its notoriously spectacular sunsets.
Amongst La Jolla's own seven miles of curvaceous coastline sits the Pantai Inn—a boutique hotel uniquely offing a Balinese-inspired experience. From its distinctive interior and outdoor décor, to a garden oasis and communal fire pit, this inn offers culturally-oriented escapism while still providing all the conveniences of home. Given that its suites and cottages have multiple rooms and fully equipped kitchens, it's as perfect a location for families and groups as it is for couples seeking a romantic getaway. Within a short drive, guests will find the San Diego Zoo, SeaWorld San Diego, LEGOLAND California, USS Midway Museum, and San Diego's Gaslamp Quarter—a historic neighborhood filled with eating, entertainment and nightlife venues.
For its part, the Pantai Inn is a collection of fully restored buildings from many eras, including some of the original beachside vacation cottages from the turn of the last century—many with a compelling pedigree. "When he was a boy, Gregory Peck [who was from La Jolla], used one of them to change in when he went swimming in the ocean." The inn actually sits right across a small access street looking directly at the Pacific, within earshot of the waves that endlessly ebb and flow.
Stepping into the gardens of Pantai Inn is like stepping straight into Bali. The lobby and lush tropical courtyard is filled with hibiscus and Balinese artwork, statues and structural elements. Tranquil water features and fresh sea air rounds out the overall atmosphere. These themes are repeated inside each room via custom furniture and artwork from Bali.
As mentioned, guests may opt for a standard suite or one of the cottages, depending upon their individual needs. These are available in several sizes, including studio and one, two, or three bedroom configurations, many with a fully equipped and stocked kitchen and spacious living and dining areas. Some also have fireplaces.
Amenities-wise, Pantai Inn offers everything from in-room luxury spa treatments to twice a day housekeeping service. Management points to some other key features and benefits of the property: "Complimentary, multi-course hot breakfast daily set out buffet style, complimentary transportation in the hotel's Mercedes to La Jolla village and nearby destinations, complimentary fluff and fold laundry service, Frette and Anichini Italian bed linens, complimentary Internet and morning newspaper" among them. The Inn also features large flat screen televisions and media hubs with an advanced image delivery system, movies and music-on-demand. The wireless system readily handles multiple devices.
Although the accommodations are spacious, the inn is certainly boutique-class with only about 30 different rooms total. This gives visitors the chance to get to know other guests in a smaller and more intimate setting. Or, venture out on foot or by car to take advantage of area restaurants, shopping, and galleries that are all within walking distance of the Inn.
For more nature-oriented activities, management points out that "the Inn is a short walk from La Jolla's coastal 'Children's Pool,' tide pools and beaches, and is situated across from the rocky outcropping that is a favorite sunbathing spot of sea lions and harbor seals. There is no shortage of oceanfront activities alongside La Jolla's stunning coastline, including kayaking, stand up paddling, snorkeling, sailing and biking."
Given its bevy of benefits, it's no wonder Trip Advisor ranked Pantai Inn as a top hotel. I've no doubt you will also find it to be an enchanting San Diego destination with an inimitable identity and allure all its own.
As the Executive Editor and Producer of "The Luxe List," Merilee Kern is an internationally-regarded consumer product trends expert and hospitality industry voice of authority–a travel, dining, leisure and lifestyle expert who spotlights noteworthy marketplace innovations, change makers, movers and shakers. She identifies and reports on exemplary travel destinations and experiences, extraordinary events and newsworthy products and services across all categories. Reach her online at www.TheLuxeList.com, on Twitter at www.Twitter.com/LuxeListEditor, on Facebook at www.Facebook.com/TheLuxeList and on Instagram at www.Instagram.com/LuxeListReviews.
***Some or all of the accommodations(s), experience(s), item(s) and/or service(s) detailed above may have been provided or sponsored at no cost to accommodate this review, but all opinions expressed are entirely those of Merilee Kern and have not been influenced in any way.***
Sources:
https://www.infoplease.com/us/us-cities/top-50-cities-us-population-and-rank