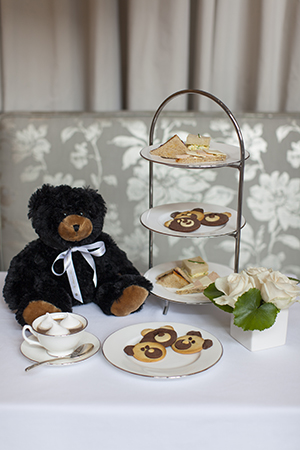 Premier Center City Hotel Celebrates the Holiday Season with Exclusive Events and Culinary Offerings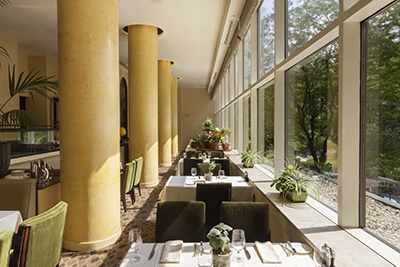 The Rittenhouse continues to delights guests with a selection of culinary indulgences and experiences designed to entice merrymakers of all ages this holiday season. The celebration starts next month when the iconic hotel transforms into a modern-day winter wonderland, complete with festive décor and tree trimmings, warm winter treats like hot cocoa, apple cider and roasted chestnuts, Teddy Bear Tea service for younger guests, and Grace Kelly-inspired holiday cocktails in honor of the legendary actress' rich Philadelphia heritage.
Teddy Bear Tea at Mary Cassatt Tea Room
This December, The Rittenhouse will introduce a new experience for its younger guests, Teddy Bear Tea. Soon to become an annual tradition for Philadelphia families, The Rittenhouse invites its youngest patrons and their treasured teddies for a leisurely afternoon tea service featuring sweet and savory petit fours and delicious teddy bear cookies in the recently renovated Mary Cassatt Tea Room. Each child will also receive a complimentary teddy bear to take home. Teddy Bear Tea will be offered every day from Friday, November 29 through Thursday, December 31, and costs $60 for adults and $30 per child. Reservations are required.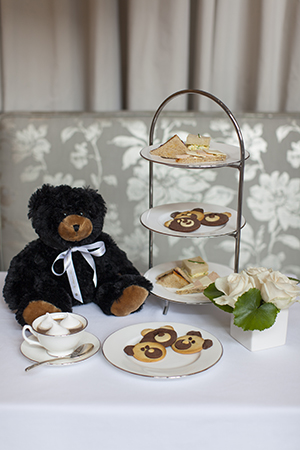 A Tribute to Grace Kelly
With the highly-anticipated biopic, Grace of Monaco, in theaters this spring, Master Mixologist Pablo "Papi" Hurtado created a bubbly cocktail to honor the legendary actress—and Philadelphia native—Grace Kelly. Inspired by some of her favorite flavors, the cocktail will be available starting November 12, in celebration of Princess Grace's birthday. The libation, aptly named "Elegance and Grace," combines rose water-infused vodka, rose petal nectar, Demi Sec champagne and candied rose petals. Priced at $16, the cocktail can be enjoyed through the end of December at the Library Bar, the hotel's swanky new lounge concept located just off the lobby.
All-Day Christmas Brunch at Lacroix at The Rittenhouse
Perfectly located in the soul of America's birthplace, The Rittenhouse invites guests to enjoy the Christmas holiday with a lavish all-day brunch at Lacroix, the hotel's award-winning fine-dining restaurant. The restaurant, which has truly become a landmark in its own right, is famed for its Sunday brunch, which Executive Chef has expanded to include gourmet renditions of classic Christmas favorites. Highlights will include a raw bar featuring east and west coast oysters, caviar and sushi and three carving stations. Also on the menu will be milk and dark chocolate fountains. This special brunch menu will be available from 11:00 am – 7:00 pm, and costs $95 per person.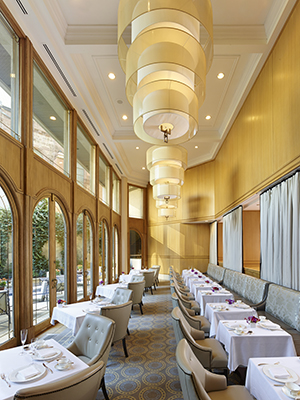 Winter Warming Treats
Like Santa's workshop, The Rittenhouse kitchens are bustling with the hotel's award-winning culinary team hard at work to prepare this season's specially-crafted, gourmet nibbles for both guests of the hotel and local passersby to enjoy all season long. Treats include sweet roasted chestnuts that will be handed out by the doorman, and homemade hot chocolate, which will be set-up in the lobby for guests to top off with all of their desired fixings, from peppermint to marshmallows and more. Additionally, The Rittenhouse has prepared a special surprise treat —homemade hot spiced apple cider—for locals and hotel guests attending Rittenhouse Square's annual holiday tree lighting on Tuesday, December 3. The Rittenhouse Square holiday tree, standing more than 30 feet tall and dressed in over 5,000 light bulbs, is located just steps from the hotel's doorstep, and the beloved annual tree lighting celebration is not to be missed.
Décor by Evantine
The Rittenhouse tapped Philadelphia's award-winning design firm Evantine Design to create a sophisticated winter landscape inspired by the 25 year history of Philadelphia's beloved hotel. Blending holiday tradition with a touch of whimsy, Evantine's brilliant design celebrates the hotel's recent revitalization while staying true to the classic spirit of years past. Set in the center of the hotel lobby, a 9-foot tall tree sets the stage for a dramatic arrival with dozens of hand-blown glass ornaments shimmering in deep shades of green, blue, gold and touches of burgundy, and two elaborate gingerbread houses adorn the reception area and public spaces. Fashioned as miniature replicas of Philadelphia's most cherished winter landmarks, such as the illuminated Boathouse Row and famed Cassatt House on Rittenhouse Square, the gingerbread creations offer guests a playful view of the city's venerable architecture and rich history.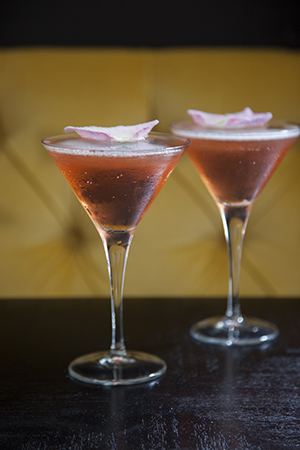 Evantine took a more organic approach in conceptualizing the holiday décor at Lacroix, the hotel's award-winning fine dining restaurant. Styled with real pine cones, grapevine, holly berries, seed pods and evergreens, as well as live Amaryllis plants and white birch tree branches, the natural design scheme pays tribute to both the bare winter tree branches in Rittenhouse Square, and Executive Chef Jon Cichon's unwavering commitment to using only the finest, locally-sourced, seasonal ingredients.
For those seeking merriment beyond the hotel doors, guests are fortunate to find an endless supply of joyful happenings throughout the city, from the light spectacles at Boathouse Row and Macy's Center City, to classic performances of holiday favorites like The Nutcracker and A Christmas Carol at Philadelphia's world-renown performing arts centers and monumental New Year's Eve fireworks shows. For those seeking solace from the cold, hotel guests delight in the perfect views of snowcapped Rittenhouse Square. Strategically built on an angle to maximize park view, The Rittenhouse offers a tranquil winter escape unlike any other. The holiday spirit in Philadelphia is unparalleled, and The Rittenhouse places guests in the ideal spot to experience all the city has to offer.
About The Rittenhouse
The Rittenhouse, a 116-room independent luxury hotel that has received the prestigious AAA Five Diamond award for more than 20 years, is a member of Leading Hotels of the World and considered Philadelphia's most distinguished address. Opened in 1989, The Rittenhouse is ideally situated on Philadelphia's famed Rittenhouse Square, within walking distance to the heart of the business district and premier shopping corridor. Additionally, the hotel affords easy access to the Philadelphia Convention Center and all of the City's numerous arts, cultural, dining and entertainment venues.
About Hersha Hospitality Trust
Hersha Hospitality Trust (HT) is a self-advised real estate investment trust in the hospitality space, which owns and operates high quality upscale hotels in urban gateway markets. The Company's 48 hotels totaling 7,755 rooms are located in New York, Boston, Philadelphia, Washington, DC, Miami and select markets on the West Coast. The Company's shares are traded on The New York Stock Exchange-Euronext under the ticker "HT". For more information on the Company, and the Company's hotel portfolio, please visit the Company's Web site at www.hersha.com.