From London, UK to LondonHouse Chicago, Santiago Torres brings extensive
international experience to the hotel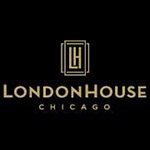 Photo by Eric Allix Rogers
LondonHouse Chicago (85 E. Upper Wacker Dr.), the luxury lifestyle property on the corner of Michigan Avenue and Wacker Drive, announces the appointment of Samantha Santiago Torres as Executive Pastry Chef.
Santiago Torres began her culinary career by studying at the prestigious Camilo José Cela
University in Madrid, Spain with a Ferrán Adriá Chair Professorship. From there, she developed her expertise with international experiences in the pastry world. Heading to the U.K., she worked at restaurants and hotels in London and Edinburgh, such as Roka, before taking an internship position at the Sonnenalp Hotel in Vail, Colorado. While there, she prepared pastries for the World Ski Championship for which the hotel hosted the Swiss and German teams.
After returning to London briefly, Santiago Torres moved on to teach intern chefs and pastry cooks with Compass Group in Denver, Colorado. Santiago Torres is now excited to add Chicago to her long list of places she has called home.
"We're thrilled for Chef Santiago Torres to bring her extensive global experience to LondonHouse," says LondonHouse Chicago Director of Food and Beverage John Belter. "We look forward to seeing the creative confections and imaginative presentations she will bring to the hotel property."
Santiago Torres works alongside Executive Chef Jacob Verstegen to create reimagined pastries for guests to savor at two LondonHouse establishments, LH Rooftop and Bridges. As Chef Verstegen also has an international culinary background, having cooked at restaurants in Spain and Brazil, he will work with Santiago Torres to craft original, diverse dishes.
Chef Santiago Torres' pastries can be found at LH Rooftop, the hotel's tri-level rooftop bar and restaurant on floors 21, 22, and 23, and Bridges, LondonHouse Chicago's mezzanine-level lobby lounge where guests can enjoy the hotel's afternoon tea service. Santiago Torres will also support the current offerings and creation of new ones for the hotel's meetings, events, and weddings packages. Guests staying at LondonHouse Chicago can enjoy her treats from the comfort of their guestrooms via in-room dining.
LH Rooftop opens at 11 a.m. Monday-Friday and 10 a.m. Saturday-Sunday. To make a reservation at LH on 21 or 22, guests can call 312.253.2317, email RSVP@londonhouse.com, or visit OpenTable. LondonHouse Tea is available at the hotel's mezzanine-level lobby from 1 to 4 p.m. daily. To make a reservation for tea, guests may call the hotel at 312.357.1200 or visit OpenTable.
For more information about LondonHouse Chicago or to make a reservation, please visit https://londonhousechicago.com.
About LondonHouse Chicago
Opened in summer 2016, LondonHouse Chicago offers 452 luxury guest rooms and suites featuring scenic views of Michigan Avenue and Wacker Drive, the Chicago River and many city landmarks. Hotel amenities include Chicago's only tri-level rooftop venue featuring private dining spaces, an indoor bar, outdoor rooftop terrace, and private LH Cupola, a chef-driven restaurant and lobby bar, retail outlets and 25,000 square-feet of meeting and event space including two ballrooms that can hold more 350 guests. Additional features include a full-service spa, 24-hour fitness center and state-of-the-art-technology. LondonHouse Chicago is affiliated with the Curio Collection Hotels by Hilton Worldwide. Guests also have the added benefit of earning and utilizing Hilton HHonors® points during their stay. For information, visit londonhousechicago.com.
About Curio – A Collection by Hilton
Curio – A Collection by Hilton (curiocollection.com) is a global collection of distinctive hotels that are woven into the fabric of their destinations. While each one is unique, they are united in their individuality. Curio guests are passionate travelers seeking local discovery and authentic experiences, while resting easier knowing the Hilton name is behind every stay. Curio joins a portfolio of market-leading brands from Hilton Worldwide, a leading global hospitality company. Access the latest news at news.curiocollection.com or inquire about development opportunities at hiltonworldwide.com/development.
About Oxford Capital Group, LLC and Oxford Hotels & Resorts, LLC
Oxford Capital Group, LLC is a national real estate investment, private equity, development and management firm. It specializes in high value-added acquisitions, developments and redevelopments with an emphasis on hotels, resorts, conference centers, senior housing and other operationally intensive real estate. Oxford Hotels & Resorts, LLC is Oxford's primary hotel management company that specializes in operating, managing, and branding high-design lifestyle hotels. Oxford's geographic focus includes the nation's top 20 MSA's including Chicago, New York City, metro Washington D.C., Boston, Los Angeles, San Francisco, and other select markets with unique attributes including Charleston, SC, New Orleans, LA and several markets in Florida. Oxford and its affiliates have been involved in approximately $2.5 billion of real estate and private equity transactions, including approximately 13,000 hotel rooms. In addition to national noted developments across the U.S. among which are Hotel Lexington NYC, The Metropolitan Hotel NYC, The National Conference Center in Northern Virginia and The Godfrey Hotel Boston, LondonHouse Chicago is Oxford's 11th hotel investment in the Chicagoland market. These projects have included The Langham Chicago, Hyatt Magnificent Mile, Doubletree North Shore and Conference Center, Hotel Cass, Hotel Felix, Godfrey Hotel, Essex Inn and now LondonHouse, the latter of which are a part of Oxford's growing collection of upscale, upper upscale and luxury lifestyle hotel brands. For information, visit www.oxford-capital.com.