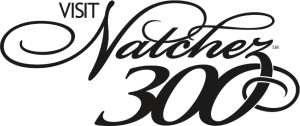 As a river community where cultures have always intermingled, restaurants in Natchez, Mississippi offer a diverse dining landscape but one of the city's proudest recognitions relates to a staple Southern dish.
Natchez is the official Biscuit Capital of the World and in celebration of September's National Biscuit Month, Chef and Restaurateur Regina Charboneau shares her world-class recipe for Sweet Potato Biscuits.
Regina's Sweet Potato Biscuits
MAKES 24
3 cups all-purpose flour
3 tablespoons baking powder
3 tablespoons sugar
1/2 cup (1 stick) salted butter, chilled and cut into 2-inch cubes
1 cup (2 sticks) salted margarine, chilled and cut into 2-inch cubes
1 small sweet potato, baked, peeled, mashed, and chilled (to measure 1 cup)
1 1/4 cups buttermilk, chilled
Put the flour, baking powder, and sugar in the bowl of a stand mixer fitted with the paddle attachment. Blend the dry ingredients on low for 15 seconds.
Add the butter, margarine, mashed sweet potato, and buttermilk to the bowl. Turn the mixer on medium speed and count to ten. There should be visible chunks of margarine and butter in the dough.
Generously flour a work surface. Roll the dough into a rectangle about 2 inches thick, fold into thirds, and roll again. Turn the dough one-quarter turn and roll out again to a 2-inch thickness. Fold into thirds again and repeat the process for a total of four to five times until the dough is smooth. The dough should have a yellow ribbon effect where the butter and margarine are rolled out. This is a good sign that the biscuits will be flaky.
Roll the dough one last time to a 1 1/2-inch thickness. Using a 2-inch floured biscuit cutter, cut the dough into rounds. When rerolling the dough, gently stack it to retain the layers. Do not overwork the dough.
Arrange the biscuits on a baking sheet and freeze. The biscuits are best if first frozen. Once frozen, transfer into a zippered plastic bag. (Unbaked biscuits can be frozen for 2 months.)
When ready to bake, preheat the oven to 350° F. Place the frozen biscuits in the cups of 2 muffin tins; these biscuits are best if not baked on a baking sheet. Let the biscuits thaw in the tins in the refrigerator for 20 minutes. Bake until the tops of the biscuits are golden, 23 to 25 minutes. Turn the biscuits out onto a wire rack and serve warm.