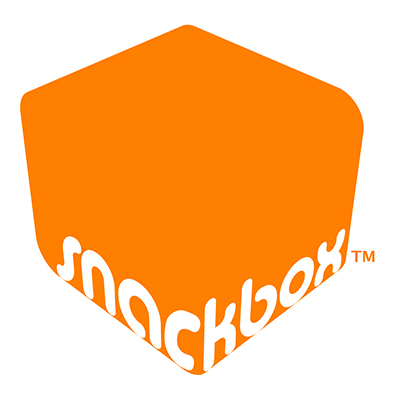 Snackbox has been named public relations agency of record for Smoothie King, a privately held franchise based in New Orleans, Louisiana. The franchise company, which has more than 650 locations worldwide, has hired Snackbox to lead consumer public relations efforts after going through an RFP process that included more than 30 PR firms.
"Working with such a phenomenal brand to help educate consumers on new products, better nutrition, and healthy lifestyles will be a complete joy for our team," said Jenna Oltersdorf, principal, Snackbox. "Snackbox has a long history of working with consumer packaged goods, foods and beverages, and we're honored to begin this relationship with the premier smoothie bar and nutritional lifestyle center in the industry."
"Throughout the RFP process we looked for a combination of passion and experience," said David Moore, Vice President of Marketing, Smoothie King. "The Snackbox team showed us both in a dynamic way. We're so pleased to be partnering with them."
The Snackbox team will be led by Oltersdorf at the company's Austin, Texas headquarters. Snackbox Chicago will play a substantial role in the account, as well.
About Snackbox
Snackbox, a public relations and design firm, is headquartered in Austin, Texas with offices throughout the United States. Led by Jenna Gruhala Oltersdorf and Eric Oltersdorf, the firm boasts a network of experienced professionals that specialize in food and beverage public relations. Clients range from local businesses to international companies. For more information, visit www.snackbox.us.
About Smoothie King Franchises, Inc.
Smoothie King Franchises, Inc. is a privately held, New Orleans-area-based franchise company with more than 650 units worldwide. By creating each smoothie with a purpose, Smoothie King makes it simple and pleasurable for guests to achieve their individual health goals. The franchise also offers a number of healthy retail products, including sports beverages, energy bars, vitamin supplements and more.
Smoothie King was founded in 1973 by Steve Kuhnau, whose mission was to help others achieve better health in a tasty way. In 1989, Smoothie King became the first franchised smoothie bar/health food store in the U.S. and currently operates in 33 states, the Caymans, Singapore and the Republic of Korea. In 2013, Smoothie King was ranked No. 1 by Entrepreneur magazine in the juice bar category for the 20th year and No. 86 overall on the 2014 Franchise 500 list. Visit www.smoothieking.com or www.smoothiekingfranchise.com; engage on Facebook and follow on Twitter.