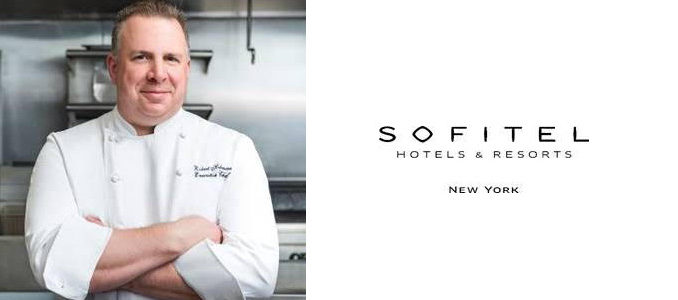 Sofitel New York welcomes Robert Hohmann as executive chef of Gaby Brasserie Française

Robert Hohmann is the new executive chef at Gaby Brasserie Française, the restaurant and bar at Sofitel New York. He brings to his role more than 20 years of experience in hospitality and catering, and has headed the kitchens of some of Manhattan's most established hotels.
Hohmann's broad culinary knowledge spans from classic French to creative American cuisine. His understanding of New York City's vibrant food culture makes him an ideal choice to helm Gaby Brasserie Française, where the menu will be light and seasonal, with French and American influences. Hohmann is inspired by fresh, high-quality ingredients, with a focus on those that are local, organic and sustainable.
"We're very pleased to welcome Robert to the Sofitel team, and know that Gaby Brasserie Française will benefit from his exceptional culinary and managerial skills," said Rudy Tauscher, general manager, Sofitel New York. "We look forward to the continued growth of our food and beverage operations under his leadership and creativity."
Hohmann grew up in an apartment over his mother's restaurant in West Milford, New Jersey, where he became fascinated and inspired by the fast-paced environment of the kitchen. He joins Sofitel New York after four years as executive chef of The Roosevelt New York Hotel. He has also served as the executive chef of The Warwick Hotel New York and executive sous chef of the Sheraton New York Hotel and Towers. Hohmann was also owner and executive chef of Culinary Creations, a catering company he established and operated successfully for seven years.
A graduate of Johnson and Wales University in Providence, Rhode Island, Hohmann has won accolades throughout his career, including leader of the year at The Roosevelt Hotel New York in 2014. He has hosted events for the last four U.S. presidents and a number of New York sports teams.
Gaby Brasserie Française offers continuous service from 6:00 a.m. to 1:00 a.m. daily, with its bar opening at 12 noon. For reservations, call 212-782-3040 or visit www.gabynyrestaurant.com.
About Gaby Brasserie Française
Gaby is the outstanding brasserie and bar at Sofitel New York, named for a Parisian model who found her milieu in 1920s New York. Gaby serves classic French cuisine, and its bar is the place to be seen and the place to enjoy both creative and classical cocktails, fine wines and champagne. Boasting an archetypal brasserie setting by Paris-based interior designer Pierre-Yves Rochon, Gaby has its own entrance on W. 45th Street. It offers continuous service from 6 a.m. to 1 a.m. daily. For reservations, call 212-782-3040 or visit www.gabynyrestaurant.com.
About Sofitel New York
Sofitel New York, part of AccorHotels group, is a stylish Midtown hotel with a decidedly French accent in its contemporary décor, sophisticated artwork, brasserie cuisine and cosmopolitan service. It features 398 guest rooms, including 52 suites; function space that serves small-to-mid-sized events; and an outstanding restaurant, Gaby Brasserie Française. Sofitel New York is ideally located at 45 West 44th Street, affording easy access to Fifth Avenue and the Times Square Theater District. For reservations, call 212-354-8844 or visit http://www.sofitel-new-york.com/.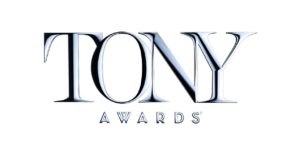 Sofitel New York is the Official Hotel Partner of the 2017 Tony Awards
About Sofitel Hotels & Resorts
Sofitel, AccorHotels' authentic luxury brand, blends local culture and French art de vivre to create magnificent moments for international travellers seeking a uniquely elegant experience.
Guests staying at one of Sofitel's 120 addresses will enjoy design, culture, gastronomy and wellness. All over the world, Sofitel promises travelers looking for contemporary accommodation, a skillful blend of local culture and French art de vivre. Each address is distinctive, with its own "cousu-main" service, stylish interior, and inspired and creative gastronomy. The brand's hotels are located in large cities like Paris, London, Berlin, New York, Rio de Janeiro, Dubai, Bangkok, Singapore and Shanghai, or set against wonderful landscapes in destinations like Morocco, Egypt, Thailand and even French Polynesia.
AccorHotels is a world-leading travel & lifestyle group and digital innovator offering unique experiences in more than 4,100 hotels, resorts and residences, as well as in over 3,000 of the finest private homes around the globe.