By Merilee Kern, 'The Luxe List' Executive Editor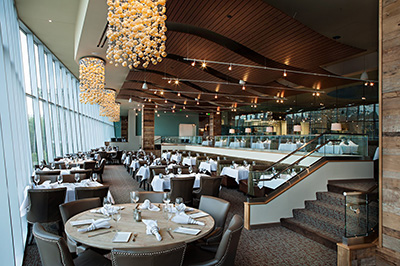 The Cohn Restaurant Group has done it again. The award-winning company, which now owns and operates 16 restaurants within the San Diego area and Maui, has hit a home run with one of its newer North County venues: Vintana. This eatery, uniquely located on the penthouse level of the Lexus luxury car dealership in Escondido, melds the best of fine California modern dining, hospitality, and atmosphere for an experience that'll make you want to return again and again.
With such a curious and unexpected location, the restaurant's General Manager Greg Provance is questioned about it often. Regarding the site, he remarks, "It is the brainchild of Judy Jones Cone who owns Lexus of Escondido and Lexus/Toyota Carlsbad. She had always envisioned a center with Lexus at the heart of it where people could come and have a multi-sensory experience. We were pleased to become a part of the vision. It's the total experience. From cars to events to the upcoming retail options, there is so much going on under one roof!"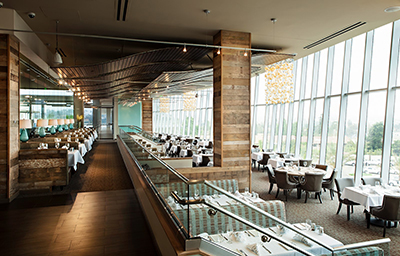 The bright and spacious restaurant boasts no less than 10,000 square feet of indoor restaurant space that can accommodate up to 200 guests for lunch or dinner service and an additional 8,500 square feet of contemporary meeting and banquet space. Its striking interior includes spectacular 17-foot high windows that let in copious amounts of sunlight and provide views of the mountains that surround by day and glistening lights from vehicles and valley vistas by night.
The restaurant's adjacent uber-chic V2L2 Lounge and Lanai has abundant indoor and outdoor terrace seating, plush couches, fire pits and private cabanas reminiscent of a California beach club. Very popular is the lounge's "Social Hour" from 2:30pm to 6:30pm daily where patrons partake in premium food and drink specials. The beverage program here offers no less than 125 types of drink selections from around the world, including San Diego's craft beer makers. Vintana also features two additional 10,000 square foot outdoor terraces used for large private events and serves as the location for a regular open-air concert series hosted by the restaurant.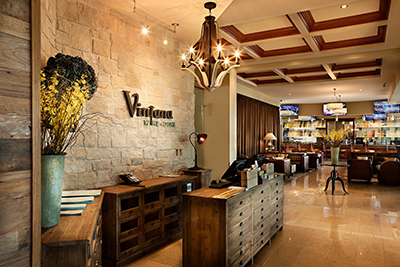 When asked about his personal favorite aspect of the restaurant, Provance noted, "It's our commitment to REAL Southern Hospitality." To this I can attest having recently visited the locale for dinner service. The staff was warm, sweet, and welcoming at all levels—from the hostesses and the server staff to the affable manager who dropped by multiple times to ensure all of our party's epicurean expectations were being met.
With lauded Executive Chef Deborah Scott at the helm, much of Vintana's bill of fare features Scott's signature use of fresh ingredients and bold flavors. From the "Starter" selections, my party opted for the Oysters on the Half Shell ($3 each), which were moist and plump, tasting as if they had just been harvested. Other starters we sampled included the Poblano Chicken Empanadas ($12) with mango salsa and a decidedly authentic red curry sauce; brightly flavored Crispy (Tempura) Artichokes ($12) accompanied by a lemon caper aioli for dipping; and, my favorite, an ample basket of Pacific Rock Shrimp & Sweet Corn Fritters ($9) with spiced maple and a honey-bacon crème fraiche that perfectly balanced out the savory components.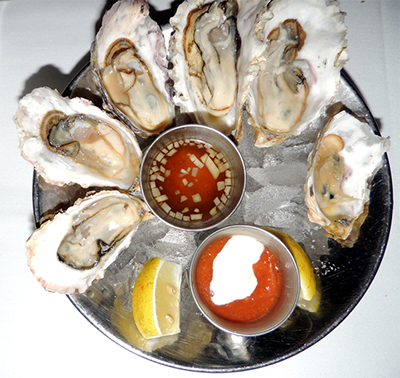 From the "Soup & Salad" section, we enjoyed the White Bean & Arugula Salad with rosemary, pancetta, shaved pecorino, roasted fennel, red onion, tomato and lemon oil with a balsamic reduction and bacon toast ($11); as well as Vintana's Soup Trio ($9)—single serving cup portions of each the rich and creamy lobster bisque, the velvety and addicting tomato sage bisque, and the soup du jour—that day a hearty and perfectly seasoned chicken and rice.
My party's "Entrée" selections were the Lobster Milanese ($34) served atop a preserved lemon-caper beurre blanc and accompanied by grilled asparagus and Yukon potatoes; and the Charbroiled Rack of Lamb ($42) with honey roasted garlic and hoisin-adobo marinade and served with bok choy and crispy miso eggplant and a honey-ginger reduction. Other entrée notables on the menu include the Macadamia and Coconut Crusted Sea Bass ($28) with crispy sea beans, roasted pineapple salsa, mashed sweet potato with lime and a ginger-lime beurre blanc; and the Bruleed Pork Porterhouse ($29) with fig jam, pan roasted pork belly, Brussels sprouts and sweet potato hash with a prosciutto demi.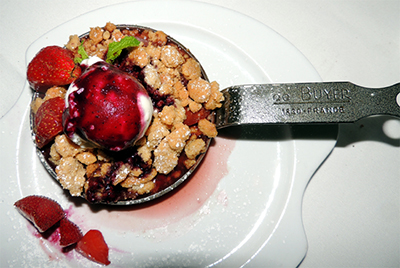 On the side, I opted for the Pomegranate-Molasses Brussels Sprouts ($8) with black pepper bacon, golden raisins, and raspberry vinegar that was kicked up a notch with orange zest. For dessert, my choice was Vintana's peach and blueberry cobbler topped with house made ice cream. Southern hospitality indeed.
With all of this culinary ingenuity, it's no surprise Vintana has already become a favorite with the celebrity-set. Provence said, "We've had a number of celebrities here, including some famous golfers who live here in San Diego. Plus, Chaka Kahn, Al Jereau, Carl Verhean of Supertramp and Spiro Gyra have all played on our rooftop for our outdoor concert series."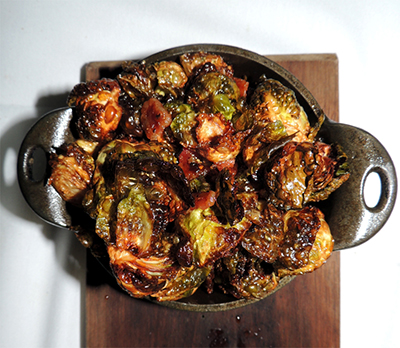 Despite its popularity, the restaurant team has some definitive plans for its future. Provance notes, "For the short term, we want to keep the locals happy and introduce ourselves to more and more new guests. In the long term, our plans include developing more entertainment and unique parties, events, and promotions that will continue to set us apart. Listening to our audience is also huge, and we try to always offer new and fun things for people to experience."
This restaurant's commitment to event-driven experiences already includes some notable happenings, such as wine tastings and the "shine and dine" lunches every Monday that allow guests to enjoy a complimentary car wash while they eat. Each Tuesday night features special "date night" menus, and Thursdays offer a great mix of music.
With such a wide and diverse palette of food and fun driven by a wildly talented and imaginative executive chef, Vintana is truly a fine dining venue like none other.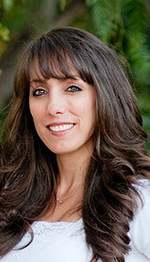 About Merilee Kern
"The Luxe List" Executive Editor Merilee Kern scours the luxury marketplace for exemplary travel experiences, extraordinary events, and notable products and services. Submissions are accepted at www.LuxeListReviews.com. Follow her on Twitter and Facebook.
***Some or all of the accommodations(s), experience(s), item(s) and/or service(s) detailed above were provided at no cost to accommodate this review, but all opinions expressed are entirely those of Merilee Kern and have not been influenced in any way.***