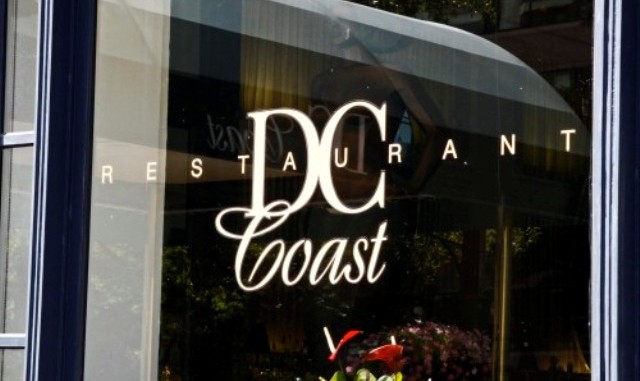 Chef Jeff Tunks shifted the culinary direction of what lands on the American table and created a launch-pad for James Beard winning chefs near and far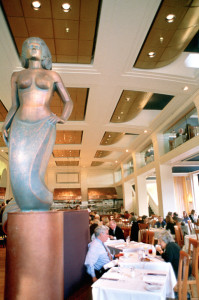 When DC Coast sets sail on December 31, 2015, it will leave many waving a grateful farewell. Opened in Washington, DC in 1998, the iconic restaurant in an Art Deco landmark building was the daring first venture of Passion Food Hospitality partners chef Jeff Tunks, Gus DiMillo andDavid Wizenberg. They had a radical vision to open within the soaring first floor of the historic building at Franklin Square that essentially led the breakthrough for the 14th Street revival. It honored the tri-coastal regions where Tunks found his culinary passion and became an incubator for talented, award-winning chefs who got their start working under Tunks' wing.
The Art Deco landmark was formerly a McDonald's that bore the scars of its past: bullet holes in the walls and crime lurking outside, but the partners saw only opportunity. Tunks' visionary approach paved the way for the area's renewal and ushered in a new wave of contemporary American cuisine that led to critical acclaim from The Wall Street Journal, The Washington Post,Esquire, Bon Appétit and Food & Wine as well as praise from Travel + Leisure as one of the "Top 50 Restaurants in America." Tunks was a pioneer for DC, among that first generation bringing a contemporary spin to the American table along with Larry Forgione, Jeremiah Tower and Wolfgang Puck. Tunks' method for recruiting culinary talent followed a similar pattern: look for the potential. The toques who cut their teeth in his kitchen before launching their own ventures have a different perspective about the closing of DC Coast—a gateway that catapulted them to where they are today…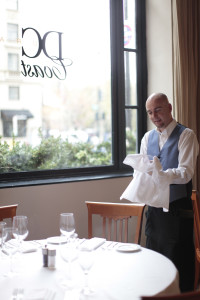 From his team at the five star Windsor Court Hotel in New Orleans, Tunks tapped
Chefs Linton Hopkins,
now a James Beard winner in the Southeast, and
David
Guas
, a James Beard cookbook finalist, who leapt at the chance to join their mentor. After several years as chef de cuisine, Hopkins and his wife Gina [they met at DC Coast] moved to Atlanta to build their restaurant empire, which includes Eugene's, Holeman & Finch, H&F Bread Co., and multiple H&F Burger locations. Hopkins, who
Zagat
noted as "one of the city's most prominent and important chefs," reflects: "I'm sad that one of the true great American restaurants will no longer be a part of the DC restaurant culture. Jeff brought a brash New American cuisine with regionally identifiable foods and it was a homerun from the start. It was for his vision, palate and knowledge that I followed him, and left with so much under my belt. He is a chef not to be overlooked for his contribution to the country's growth in establishing an American cuisine."
David Guas remembers the early days like yesterday. Now a successful cookbook author, television personality, and proprietor of two Bayou Bakery, Coffee Bar & Eatery locations, he says of Tunks, "There's no one else I'd rather have worked 80-to-90 hours a week. His work ethic and high expectations carried us right along with him through opening to what became the hottest ticket in town—and for good reason. There's no doubt that our intensive training under 'Big Daddy' set many of us up for our own successes."
Brendan Cox now owns and operates Oakleaf, a farm-to-table restaurant in Pittsboro, NC. JamesClark is executive chef at Carolina Crossroads at the Carolina Inn in Chapel Hill. Closer to home, chocolatier Jason Andelman is now proprietor of two Artisan Confections in Northern Virginia.