The Highland Dallas, the inaugural property within Hilton's new Curio Collection, has named Jennifer Wasserman director of sales and marketing. In this role, Wasserman is responsible for leading the sales and marketing efforts as well as increasing market share and overall group, transient and catering sales revenue for the hotel. She will also focus heavily on hotel re-branding as the property recently re-launched as The Highland Dallas; formerly it was the Hotel Palomar.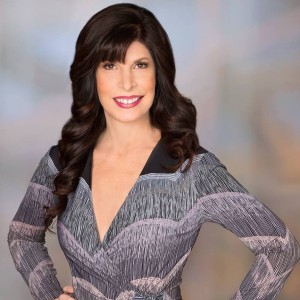 Wasserman brings a wealth of hospitality and travel industry experience to The Highland Dallas, with significant time spent concentrating on opening, converting and re-positioning hotels. She joins The Highalnd Dallas from her previous position as area sales leader for Marriott managing five hotels within the downtown Dallas market. Prior to this position, Wasserman worked as director of sales and marketing for several notable hotel properties including Houston Marriott at the Texas Medical Center, Hilton Dallas in Rockwall, Texas and the W Silicon Valley. Before transitioning into hotel sales, she served as a corporate travel agent focusing on large groups within the intermediary Dallas market for 10 years in addition to working as an incentive event planner.
"Jennifer's creative spark for hospitality, sales and marketing in luxury and lifestyle properties was exactly what we needed for The Highland Dallas," said General Manager of The Highland Dallas David Lemmond. "Her extensive knowledge of the Dallas market is a major plus as we redefine the hotel in name and brand."
In August 2014 Wasserman was awarded the Spirit Award for her activity in the Leadership Committee within the Meeting Professionals International (MPI) Dallas Fort Worth Chapter and is an incoming board member for the organization. A former mentor for the Professional Leadership Program at the University of North Texas, Wasserman's career philosophy has been to help guide young professionals to reach their career goals, while also giving back to the community. Wasserman has traveled much of the world and has strong relationships with contacts across the country as well as the Dallas local business community.
About The Highland Dallas
The Highland Dallas was unveiled in August 2014 as the first hotel in Hilton's Curio Collection. A modern, 198-room luxury boutique hotel, The Highland Dallas is located at North Central and Mockingbird Lane and defines an intersection of style, culture, sophistication and comfort. Featuring world-class amenities, The Highland Dallas showcases Dallas' popular Exhale Spa, Salon Pompeo and the award-winning cuisine of James Beard-nominated and Bravo's "Top Chef" contestant Chef John Tesar at its acclaimed restaurant, Knife. With more than 9,000 square-feet of flexible event space, The Highland Dallas offers premier, customized service to host everything from intimate meetings to the ultimate wedding celebration. For more information about The Highland Dallas, please visit www.thehighlanddallas.com. Follow The Highland Dallas on Facebook and Twitter.
About Interstate Hotels & Resorts
Interstate Hotels & Resorts, Inc., a wholly-owned subsidiary of a 50/50 joint venture between subsidiaries of Thayer Lodging Group and Jin Jiang Hotels, is the leading U.S.-based global hotel management company, operating branded full and select-service hotels and resorts, convention centers and independent hotels worldwide. Interstate and its affiliates manage 440 hotels with more than 81,000 rooms in North America, Europe and Asia-Pacific, with ownership interest in 31 hotels. In addition, Interstate has executed agreements to manage 39 hotels with over 6,400 rooms under construction or development throughout the world. For more information about Interstate Hotels & Resorts worldwide, please visit www.interstatehotels.com.
About Curio – A Collection by Hilton
Curio – A Collection by Hilton (curiocollection.com) is a global collection of distinctive hotels that are woven into the fabric of their destinations. While each one is unique, they are united in their individuality. Curio guests are passionate travelers seeking local discovery and authentic experiences, while resting easier knowing the Hilton name is behind every stay.
Curio joins a portfolio of market-leading brands from Hilton Worldwide, a leading global hospitality company. Access the latest news at news.curiocollection.com or inquire about development opportunities at hiltonworldwide.com/development.