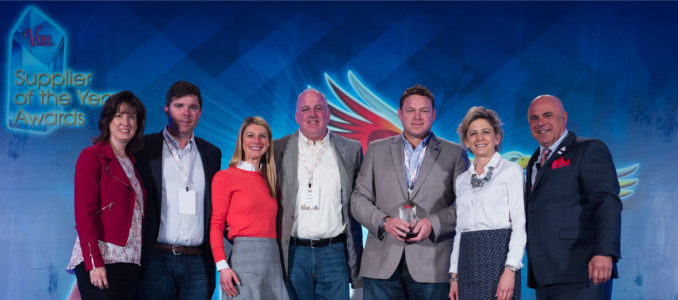 IBE Conference Honors Top Beverage Companies During 2017 Supplier Awards Ceremony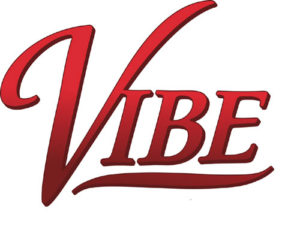 VIBE Conference, the premier on-premise beverage conference for chain beverage executives, recognized the top adult beverage suppliers at the 2017 Supplier Awards during its annual conference held at the Sheraton San Diego Hotel & Marina.
For the past seven years, the VIBE Supplier Awards has invited beverage operators to rate their respective supplier companies on key attributes including business-building support as well as service and support performance through an online survey. To ensure efficient, fair and unbiased balloting and analysis, survey results were analyzed by food and beverage industry research and consulting firm Technomic Inc. Winners were then selected in four categories including beer, wine, spirits and non-alcohol beverages, categorized by total annual case volume.
This year's VIBE Supplier Awards category winners included:
Beer:
Large company: AB Inbev
Medium company: Boston Beer Company
Small company: Lagunitas Brewing Co.
Wine:
Large company: E. & J. Gallo Winery
Medium company: Ste. Michelle Wine Estates
Small company: The Mark Wine Group
Spirits:
Large company: Beam Suntory
Medium company: William Grant & Sons
Small company: Rémy Cointreau USA
Alcohol Free:
Large company: Coca-Cola, USA
Medium company: Monin Gourmet Flavorings
About Technomic:
Only Technomic, A Winsight Company, delivers a 360-degree view of the food industry. We impact growth and profitability for our clients by providing consumer-grounded vision and channel-relevant strategic insights. Our services range from major research studies and management consulting solutions to online databases and simple fact-finding assignments. Our clients include food manufacturers and distributors, restaurants and retailers, or other foodservice organizations, and various institutions aligned with the food industry. Visit us at www.technomic.com.
About VIBE Conference:
VIBE Conference, a division of Boston, Massachusetts based Nightclub & Bar Media Group, is the premier event for chain and hotel adult beverage executives and suppliers. The top on-premise conference is held annually and involves high-level content, tastings and networking opportunities. The 2017 conference will be held at the Sheraton San Diego Hotel & Marina Feb. 27 to Mar. 1. In conjunction with VIBE Conference is a bi-weekly newsletter covering the latest industry trends, insights, news and more. (http://www.nightclub.com/content/newsletter-archives-list/18).