Vulcan Introduces Industry's First, ENERGY STAR® Certified Countertop Electric Fryer
CEF Countertop Electric Fryer Features the Benefits of a Traditional Floor Fryer in a Convenient, Countertop Design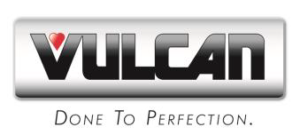 Combining heavy duty performance and energy savings technology, Vulcan is proud to announce the launch of the CEF Countertop Electric Fryers, including the industry's first ENERGY STAR® certified countertop electric fryer.
Driven by customer-back innovation and insights, the CEF fryers are built to meet the cooking demands of any commercial kitchen. Available in two sizes – the CEF75 with a 75 lb. vat size, or the ENERGY STAR certified CEF40 in 40 lb. vat size – Vulcan's robust designs feature solid state analog controls resulting in consistent food quality and shorter cook times.
"Vulcan co-developed the CEF fryers with a leading QSR chain, so we are confident that it will meet the needs of any high-volume kitchen," said Paul Forrest, Vulcan's Director of Sales and Marketing for Fryers, Griddles and Charbroilers. "At Vulcan, we are dedicated to working with our customers to develop and design equipment that relieves pain points. The CEF fryers do just that by helping our customers with limited space deliver consistently high-quality food – fast."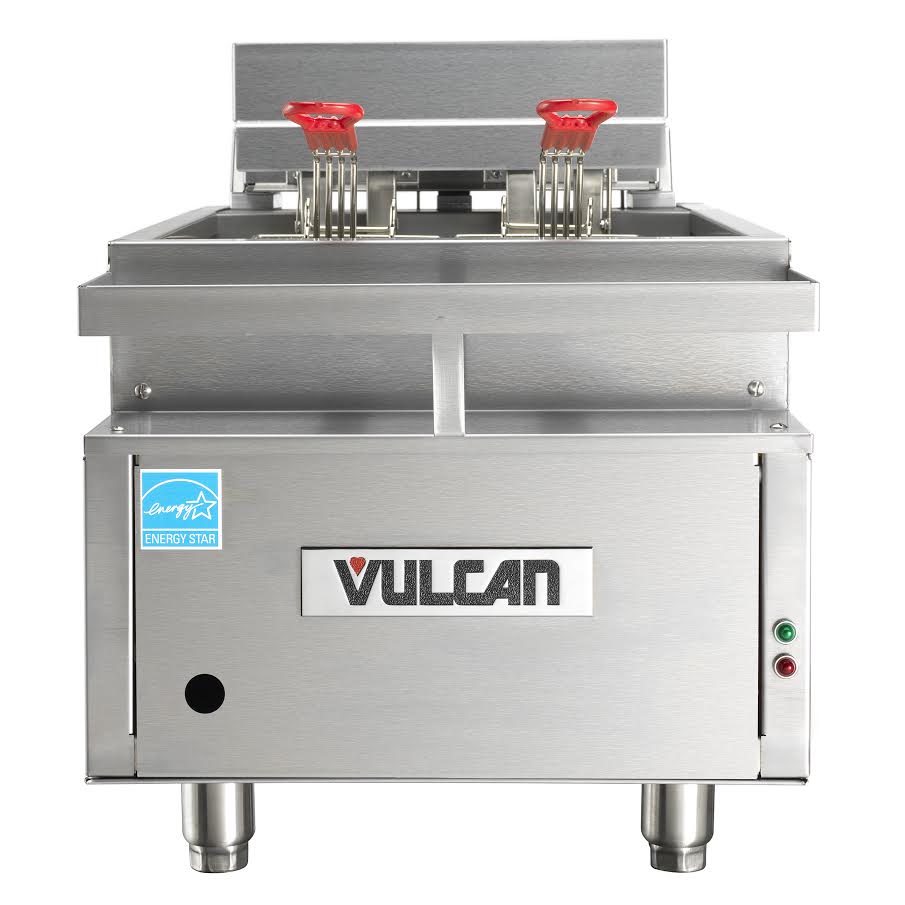 Vulcan designed the countertop fryers to be placed atop a refrigerator or freezer base, making it an ideal solution for operators with a smaller footprint or those looking for improved kitchen workflow. Available with legs or without, the CEF fryers are compatible with many industry bases.
Designed with the end user in mind, each unit will have a large, 1 ¼" drain valve and come standard with a quick disconnect hose and drain extension. Filtration is fast and easy, which encourages regular filtering and extends oil life. Vulcan's CEF fryers utilize swing-up ribbon-style electric heating elements to create maximum surface area within the oil. As a result, operators will experience a simplified cleaning process and shorter cook times.
The CEF40 fryer model is also the industry's only ENERGY STAR certified countertop electric fryer. With an 85 percent energy efficiency rating and a production capacity of 70lbs./hr., it matches the performance of an electric floor fryer. Combined, the CEF40 and CEF70 fryers will help food service operations create greater back-of-house efficiencies while speeding up menu item preparation. To learn more on how the CEF fryers can optimize your kitchen's frying footprint, click here.
ABOUT VULCAN
Masterful design. Precision performance. State-of-the-art innovation. For more than 150 years, Vulcan has been recognized by chefs and operators throughout the world for top-quality, energy efficient commercial cooking equipment that consistently produces spectacular results. Trust Vulcan to help make your culinary creations turn out just right—each and every time. Vulcan is part of ITW Food Equipment Group. For more information, visit www.vulcanequipment.com.