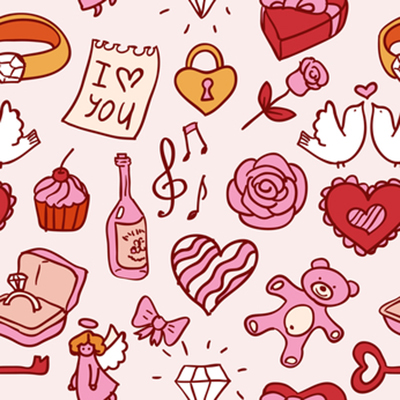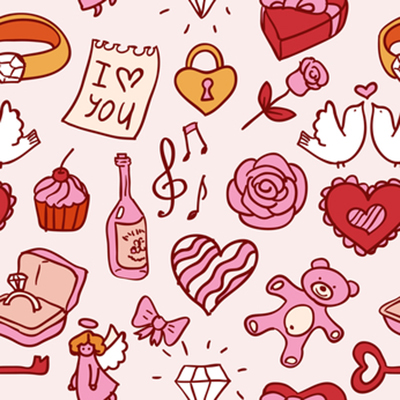 This year for Valentine's Day, instead of trying to cram into a packed restaurant, waiting potentially hours for a table, consider hosting your own event. A couple's Valentine's party gives your friends a place to enjoy each other's company, as well as the company of their friends. And with the right planning, it can be greatly entertaining.
Choose the Right Guests
To keep the tone of the party intimate and relaxing, keep your guest list short. If you need to invite single friends or family members, allow them to bring a date so they don't feel left out. Stick with people you know and who know each other so the guests will feel comfortable.
Send the Invites
Some couples make plans for Valentine's Day quite early, so send the invitations three to four weeks out. If you are afraid your guests will forget, send a reminder card closer to the date of the party.
Start with Games
Break the ice and start the romance flowing with an entertaining game at the beginning of your party. The Newlywed Game is always uproariously entertaining, and it helps set the tone for romance later while breaking the ice. To play, send half of the group, one from each couple, into another room. Next asks a list of questions to the remaining party guests. When the couples reunite, asks the same question of the other half, and see who has the most matching or close-to-matching answers.
Choose Intimate Favors and Decor
A party is not a party without the right favors. Place a bottle of bubble bath or massage oil on each place setting to serve as the party favor. Keep the seating intimate by placing each couple in a close seating arrangement.
For ambience, purchase Valentine's Day flowers for your primary decor; then use Etsy to find handmade items to add a unique flare to the setting. Don't forget to add place cards to your list of decorations as you shop.
Plan Wise Food Choices
Start the meal with fondue, as this can encourage flirting among your guests. Choose foods for the main course that have a reputation for being aphrodisiacs. Chocolate, truffles, figs and caviar all help boost the romantic tendencies of your guests. Serve champagne and wine with dinner to help everyone relax. Add a dessert for each couple to split so it encourages more romance during the meal.
After-Dinner Entertainment
If you have the space, set up a makeshift dance floor and play some romantic tunes for your after-dinner dancing as the source of entertainment. If you don't have the space, play the Marriage Advice Game. Have each couple write a marriage problem on a slip of paper, such as "My man leaves the toilet seat up." Then, on a different colored piece of paper, have them write an unrelated solution, like "Buy ear plugs." Once all of the slips have been written on, select one of each at random for hilarious results.