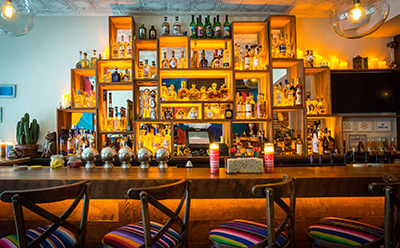 ESquared Hospitality To Introduce Authentic Mexican Cuisine In Greenwich Village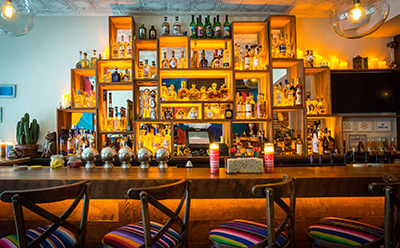 Today, ESquared Hospitality introduces Horchata (470 Sixth Avenue), an original Mexican concept in the heart of Greenwich Village, offering Chef Manuel Trevino's playful take on authentic regional cuisine, signature cocktails including classic and spiked Horchatas, and a carefully cultivated tequila and mezcal program.
"We are thrilled to open Horchata in a neighborhood with such a rich dining scene, yet limited options in Mexican cuisine," said Jimmy Haber, managing partner of ESquared Hospitality. "We look forward to the restaurant becoming a fixture in the village and sharing our unique offerings with our neighbors."
Conceptualized and designed by Samantha Wasser, ESquared Hospitality's creative director, Horchata's décor blends ease and comfort with a spirit of playfulness to create a warm, intimate dining experience. Traditional Mexican baubles, cultural icons and art installations add a meaningful splash of color to the reclaimed wood bar, exposed brick and distressed tin ceiling. Edison bulbs are strung overhead cozy booths and two long communal tables, creating an atmosphere reminiscent of a Mexican hacienda. Several walls feature one-of-a-kind hand-drawn murals by New York-based artist RJ Raizke, whose pattern work for downtown hot spots has garnered a cult following. Guests are also welcomed by a custom entryway creation from CONFETTISYSTEM, marking the first U.S. restaurant installation for the renowned artist-design firm, most known for their work with Beyoncé, Opening Ceremony and MoMA PS1.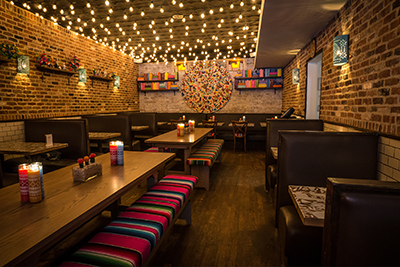 "Our goal was to create an easy, comfortable place for people in the neighborhood, a space that's as welcoming for a casual dinner with friends as a big birthday celebration," said Wasser. "We hand-selected every element of the restaurant's design to establish a fun personality and warm atmosphere inspired by Mexico, without being too clichéd or overwhelming. Ultimately we wanted to craft a Mexican restaurant that hadn't been seen before."
Horchata's menu pays homage to classic regional and traditional Mexican cuisine while incorporating unique, playful influences that nod to modern American and Tex-Mex fare. Created by Chef Trevino, formerly of Dos Caminos and Dream Downtown, the menu consists of shareable guacamoles, salsas and ceviche, small plates, fresh salads, a variety of tacos and quesadillas, large format main dishes, authentic market sides and tempting desserts. The restaurant will serve lunch and dinner daily, as well as host weekend brunch. Standout dishes include Guacamole con Chorizo y Queso | Guacamole clásico, chipotle queso, Mexican chorizo, crema fresca, potato chips; Ensalada de Berros | Watercress, grapefruit, jicama, chocolate vinaigrette; Enchiladas Dobladas | Mexican cheeses, avocado, shredded cabbage, chile guajillo sauce; Dorado en Hoja de Plátano | Banana leaf grilled Mahi-Mahi, black bean puree, banana leaf, pineapple habanero salsita; and a choice of Tacos O Quesadillas with a variety of fillings, including Atún | Seared sesame tuna, tortilla crispies, shredded cabbage, Sriracha aioli, and de Cerdo | Braised pork belly, pineapple, chipotle aioli. Dessert specialties include Horchata Flan | classic flan custard, burnt caramel sauce, and Capas de Crepas Tres Leches | Layers of crepes, vanilla pastry cream, tres leches.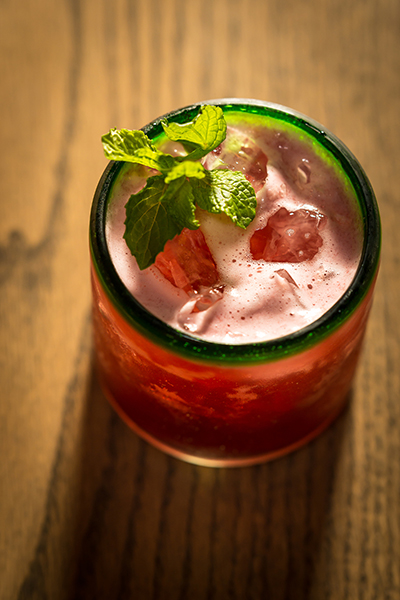 The lively bar area will be home to a beverage program influenced both by Mexican tradition and contemporary cocktail trends, featuring classic Mexican sodas, exotic fresh aguas frescas, signature spiked Horchatas, fresh frozen margaritas, flights of thoughtfully curated rare and small-batch tequilas and mezcals, a global selection of wine and beer, and a rotating collection of seasonal cocktails that highlight ripe and bold ingredients. Signature sips include The Funky Monkey Signature Horchata | Horchata, Malibu Rum, Stoli Vanilla, Kahlua; Meyer Lemon & Yuzu Margarita | El Jimador, Triple Sec, Meyer Lemon, Yuzu, Agave; Smokey The Bear | Mina Real Mezcal, Aperol, Croft Distinction Port, Lemon, Agave; and Papi Chulo | Gran Centenario Anejo, Crème de Cacao, Ramazotti Amaro, Pineapple, Lime, Ginger Beer.
Horchata will be open Monday through Wednesday 11:30 a.m. – 11 p.m.; Thursday and Friday 11:30 a.m. – 12 a.m.; Saturday 11 a.m. – 12 a.m. and Sunday: 11 a.m. – 11 p.m. Take-out and delivery will be available following the official opening; exact timing to be determined. For reservations or to book a private event, please visit www.HorchataNewYork.com
ABOUT ESQUARED HOSPITALITY
ESquared Hospitality is an international restaurant and hospitality group. Built on a commitment to "Exceeding Expectations" with extraordinary food and excellent customer service, ESquared Hospitality has grown into a diversified group of restaurant concepts, from the flagship BLT Steak New York which opened in 2004 to more than 26 restaurants on two continents. ESquared Hospitality properties include the BLT restaurants, comprised of BLT Steak in New York, NY (2004), Washington, DC (2006), San Juan, PR (2006), White Plains, NY (2007), Scottsdale, AZ (2008), Atlanta, GA (2009), Miami, FL (2009), Hong Kong (2009), Charlotte, NC (2009), Waikiki, HI (2009) and Seoul, South Korea (2014); BLT Burger in Las Vegas, NV (2008), Hong Kong (2009) and Taipei, Taiwan (2013); BLT Prime in New York, NY (2005) and at the Trump National Doral Miami (2014); and BLT Fish (2005), BLT Fish Shack (2005) and BLT Bar & Grill (2010) in New York, NY. In addition, ESquared Hospitality operates two Italian concepts: Casa Nonna in New York, NY (2011), which became the official pizza vendor of Madison Square Garden in 2013, and The Florentine in Chicago, IL (2010); as well as GO Burger (2012) and the GO Burger Truck in New York, NY (2010); and Juni in New York, NY (2013), in partnership with Michelin-starred Executive Chef Shaun Hergatt. Visit ESquared Hospitality online at www.E2Hospitality.com, Facebook.com/ESquaredHospitality, Twitter @ESqHospitality or Instagram @ESquaredHospitality.