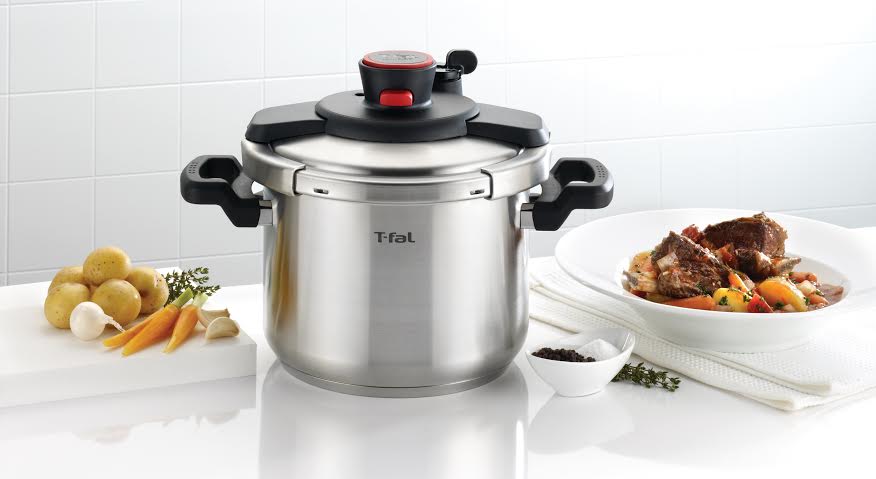 Cooking Under Pressure
A New Time Saving Trend in the Kitchen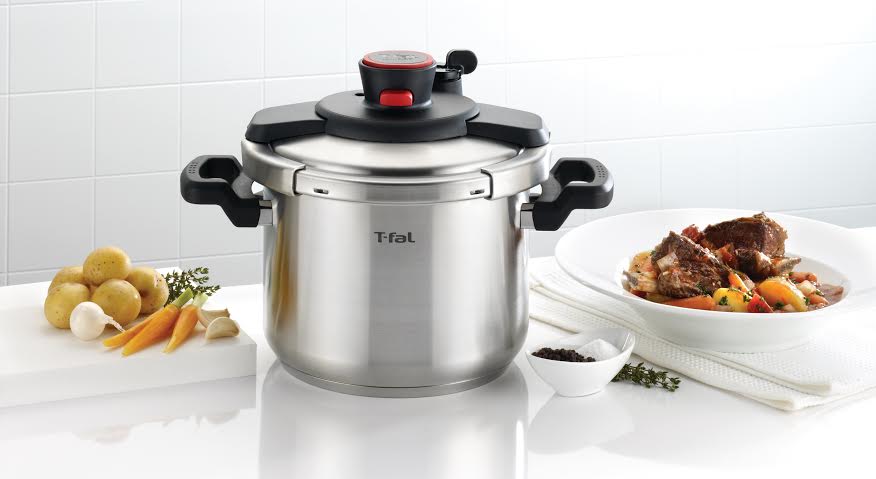 Once viewed as a scary appliance, pressure cookers are now becoming increasingly popular in homes across the country. For a while slow cookers were all the rage, and while convenient, they lacked one important thing that people really wanted – the ability to make a wholesome meal quick!
Pressure Cookers have come a long way since they were first introduced in France in the 1600's. Forget those exploding pots of beans from your mother's or grandmother's kitchen. Today's pressure cookers come with layers of safety features to prevent such disasters.
Utilizing steam pressure for cooking offers two big benefits over other methods:
Pressure raises the boiling point of water, allowing food to cook more quickly.
High pressure also pushes cooking liquid into food, efficiently tenderizing tough cuts of meat and locking in flavor.
Pressure cookers are ideal for anyone who is pressed for time (i.e. everyone!) to prepare homemade, healthy, and delicious meals for themselves and for their families, without dedicating hours to the stove.   Pressure cookers allow you to be more "spur of the moment," eliminating the hours that usually come with planning for an elaborate meal. With the slow cooker, you have to think in advance (sometimes 24 hours!) about what you want to eat tonight. With a pressure cooker, you can think about what you want to eat for dinner on the way home, and you can have it ready in under an hour.
Pressure cookers, come in two basic categories — stovetop cookers and electric ones. Stovetop pressure cookers generate higher pressure than electric ones so food cooks more quickly, and the pressure can be controlled by adjusting the flame on your stove.
Thinking of purchasing a stove top pressure cooker? Here are a few that we like!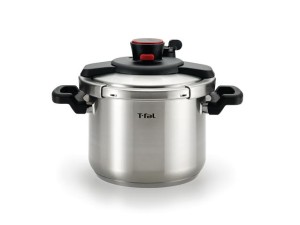 The T-fal Clipso is a 6.3 QT. stainless steel pressure cooker that takes the guesswork out of using a pressure cooker. Ideal for the home cook with a busy schedule, the T-fal Clipso allows users to prepare elaborate and impressive meals very quickly and safely. Featuring a unique one-hand system, the T-fal Clipso allows users to open and close the lid using only one hand and a steam release valve that controls steam release for added safety. The durable stainless steel construction guarantees an extended lifespan and is dishwasher safe, excluding the gasket and pressure valve.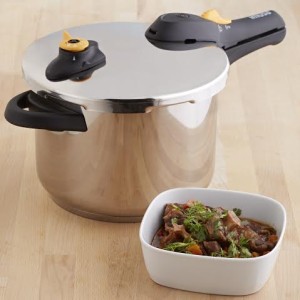 The IMUSA GlobalKitchen Stainless Steel Pressure Cooker allows users to create flavorful, quality meals while cutting cooking time by 70%. Use the versatile IMUSA pressure cooker to cook a wide range of dishes, including beans, soups, chili, poultry, and other one-dish entrees. The unit traps steam inside, which builds up pressure to create hotter temperatures, and its tight seal locks in heat, moisture, and flavor while maintaining the valuable nutrients and vitamins of the ingredients.
Another option is an electric pressure cooker. Electric models won't heat up your kitchen and are a bit more low-maintenance than stovetop models. Simply set the time and pressure and walk away until food is done.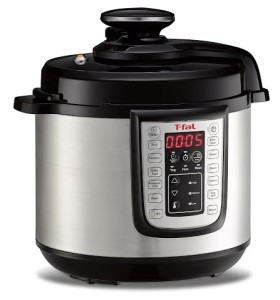 T-fal is launching a new Electric Pressure cooker this fall, designed to function as the most versatile and easy-to-use tool in the home kitchen. The T-fal Electric Pressure Cooker will have 12 automatic functions, including: Rice, Oatmeal, Reheat, Soup, Baking, Yogurt, Steam, Sauté, Brown, Pressure Cook, and DIY. It will be available at select retailers for $99.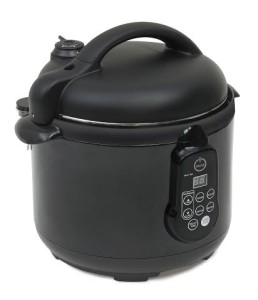 IMUSA also makes an Electric Pressure Cooker which has a 5 QT. capacity, steaming and pressuring cooking capabilities, and features a digital control and display and an auto shutoff feature for added safety. The removable nonstick cooking chamber makes cleaning simple.
Both types of pressure cookers will get dinner on the table significantly faster than non-pressure cooked methods. Think beef brisket in about an hour, a pot of (soaked), dried beans in 15 minutes, even creamy, no-stir risotto in less than 15 minutes. Cooking under pressure seems a lot less stressful now, doesn't it?