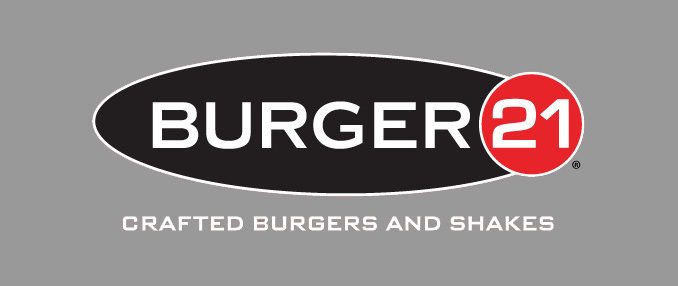 BURGER 21 ROLLS OUT ITS MOST CHEESY OFFER YET WITH FREE CHEESY BURGER AND SECRET CHEESY SWEEPSTAKES ON NATIONAL CHEESEBURGER DAY
Award-Winning Fast Casual Restaurant Rewards Loyal Customers with Free Cheeseburger Through Mobile App and Free Trip to Tampa, Florida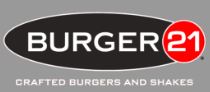 Burger 21®, an award-winning, "beyond the better burger" fast casual franchise, is getting its cheese on for National Cheeseburger Day by rewarding all guests who download its mobile app with a free Cheesy Burger offer*. To further celebrate the holiday, which falls this year on Sunday, Sept. 18, Burger 21 will be launching its first Secret Cheesy Sweepstakes, in which one lucky fan will be flown to Tampa, Florida to meet with Corporate Chef Mike Remes. Together, the pair will invent a distinctive cheeseburger creation, which will be featured next year for a limited-time in all of Burger 21's restaurants nationwide.
To spice things up, Chef Remes will be treating guests to a Secret Cheesy Burger on National Cheeseburger Day, handcrafted and inspired by the holiday. Those who are adventurous enough to try the Secret Cheesy recipe on Sept. 18 and scan their loyalty receipt on the app will be entered into a drawing in which one lucky fan will win a grand prize trip to the company's headquarters in Tampa to create the brand's new cheeseburger creation. The winner will be chosen at random onSept. 19.
"National Cheeseburger Day is the perfect opportunity for us to thank and reward our guests for their loyal support over the last six years," said Mark Johnston, president and founder of Burger 21. "We are eager to debut our Secret Cheesy Burger on National Cheeseburger Day and look forward to giving one raving fan an opportunity to create a limited-time burger alongside Chef Mike. At Burger 21, we pride ourselves on developing exceptional recipes that consistently deliver on the taste our guests have come to love."
Through Burger 21's mobile app, guests can earn a $5 reward for every seven visits and receive surprise rewards. For the latest special offers and promotions, download Burger 21's "B Loyal" app from the Apple App Store or Google Play. For more information on Burger 21, please visit burger21.com and follow Burger 21 onTwitter, Facebook and Instagram.
Recognition for Burger 21 includes being named one of Entrepreneur magazine's Top New Franchises and Restaurant Business' 50 Fastest-Growing Small Restaurant Chains of 2016. Additionally, the company has been ranked on Fast Casual's Top 100 "Movers and Shakers" for the last four consecutive years, while Burger 21 Founder and President Mark Johnston was acknowledged as one of Fast Casual's "Top 25 People" of 2014 for his strategic leadership in the brand's growth and development. Burger 21 also was named one of QSR's "Best Franchise Deals" of 2014.
To learn more about ownership opportunities with Burger 21, contact Ashley Sawyer, director of franchise development, at 813-327-7881 or asawyer@burger21.com, or visit www.burger21franchise.com.
*Free cheesy burger redeemable at any of Burger 21's restaurants across the country. Offer expires after 30 days from initial download.
About Burger 21
With 25 locations now open in Florida, Georgia, Illinois, Michigan, New Jersey, New York, North Carolina, Pennsylvania, Virginia, and Texas, and approximately 16 in development in 12 states, Burger 21 is a "beyond the better burger" fast casual franchise concept founded in 2010. Headquartered in Tampa, Florida, Burger 21 is a chef-inspired brand with offerings including 21 unique burger creations ranging from hand-crafted, freshly ground Certified Angus Beef® to chicken, turkey, vegetarian, shrimp and tuna burgers, fresh salads, all-beef hot dogs, chicken tenders and an extensive shake bar including hand-crafted shakes, floats and sundaes. Since its inception, the company has provided more than $127,000 in contributions as part of its "B Charitable" initiative, in which it donates 10 percent of its restaurants' sales to local schools and charities on the 21st of each month. For more information, visit www.burger21.com.