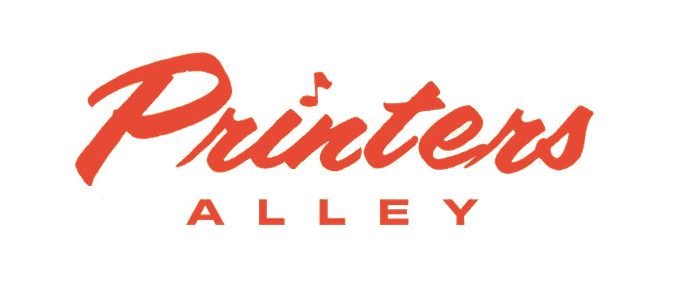 PRINTERS ALLEY BRINGS NASHVILLE'S GRIT AND GLAMOUR TO MANHATTAN
Music City lands in Midtown Manhattan with the opening of the newest restaurant from Host Restaurants

New York restaurateur Curt Huegel announces today his newest concept with Host Restaurants, Printers Alley. The new restaurant embraces the best qualities of its namesake, the iconic alley and country music hotbed in downtown Nashville, Tennessee.
Drawing heavily on southern-inspired cuisine, the menu features a number of dishes made popular in Nashville. The restaurant's signature Nashville Hot Chicken is brined and slow cooked in chicken fat, soaked in spicy buttermilk, then coated in a flour, baking powder and panko mixture, before being dusted with a housemade spice mix and spicy oil and served as both wings and in a sandwich.
Menu highlights also include Hot Catfish, fried and covered with hot spice and chili oil and served on a bed of collard greens with tartar sauce; Grilled Shrimp & Grits, served with charred scallion-jalapeño butter and fresh scallions;Smoked Pulled Pork, smoked for 17 hours before being pulled, seasoned and coated with BBQ sauce; and Bacon N Biscuits, smoked and braised in onion and celery, chilled, cut thick and grilled three times, then served with buttermilk biscuits, grilled onions and pimento relish.
The beverage program at Printers Alley is focused on beers and playful cocktails. Cocktails offer a crafted sip of the south using a variety of spirits such as the Smokey Mountain Rain with Cold Spell Intense Mint Whiskey, simple syrup, lemon juice and Sprite and two signature frozen beverages – Lucy's Frozen Margarita, a traditional margaritamade with Cazadores Tequila Blanco and Frozen John Daly made with Stolichnaya Premium Vodka, citrus and tea. Printers also offers a robust happy hour with rotating specials on PBR Tall Boys, pitchers and well drinks.
Bringing a corner of Nashville to the center of Manhattan, Printers Alley embodies the energy and laid-back charm of the south. A live music program is the core of Printers programming, with capabilities to host today's hottest stars in the country music genre. Similar to properties on its namesake destination, Printers will also double as a performance space for karaoke superstars, with a live band providing musical support. The good times roll 7 days a week, with special weekly events like happy hours and SEC Saturday football viewings.
Designed by Tara Oxley, every inch of the bi-level space delivers an authentic Nashville experience. Printers retains a sense of intimacy through the construction of three "stages", reminiscent of the front porches found on southern homes, throughout the restaurant. A brick wall recreates the experience of walking through Printers Alley, Nashville and is adorned with custom neon signs, created by Let There Be Neon, as well as vintage style posters, created by Nashville's Hatch Show Print. Also extending through the restaurant is a full bar, filled with bottles and glassware procured from some of Nashville's top vintage shops. Rusted corrugated metals and reclaimed woods are used throughout the space and supplemented by a warm, neutral palette, creating a homey, lived-in atmosphere.
A staircase surrounded by additional Hatch Show Print posters and vintage microphones and recorders displayed in customized shadowboxes, leads guests down to the lower level of Printers. The space, which is available for private event rentals, contains a full bar, additional seating and six televisions, and is anchored by a nudie suit, the quintessential country music costume, created especially for Printers.
Printers Alley is located at 215 West 40th Street, New York, New York 10018. For more information, please visitprintersalleynyc.com.
About Printers Alley
Printers Alley was founded as an accessible destination for New York City's dedicated country music fans, offering approachable, Nashville-influenced dining and nightlife. For more information, please visit printersalleynyc.com.
About Host Restaurants
Host Restaurants was founded by seasoned restaurateur Curt Huegel, former co-founder of LDV Hospitality and is operated in partnership with Sean Ryan, Director of Operations for Host Restaurants. Together, they own and operate a portfolio of restaurants throughout New York City.