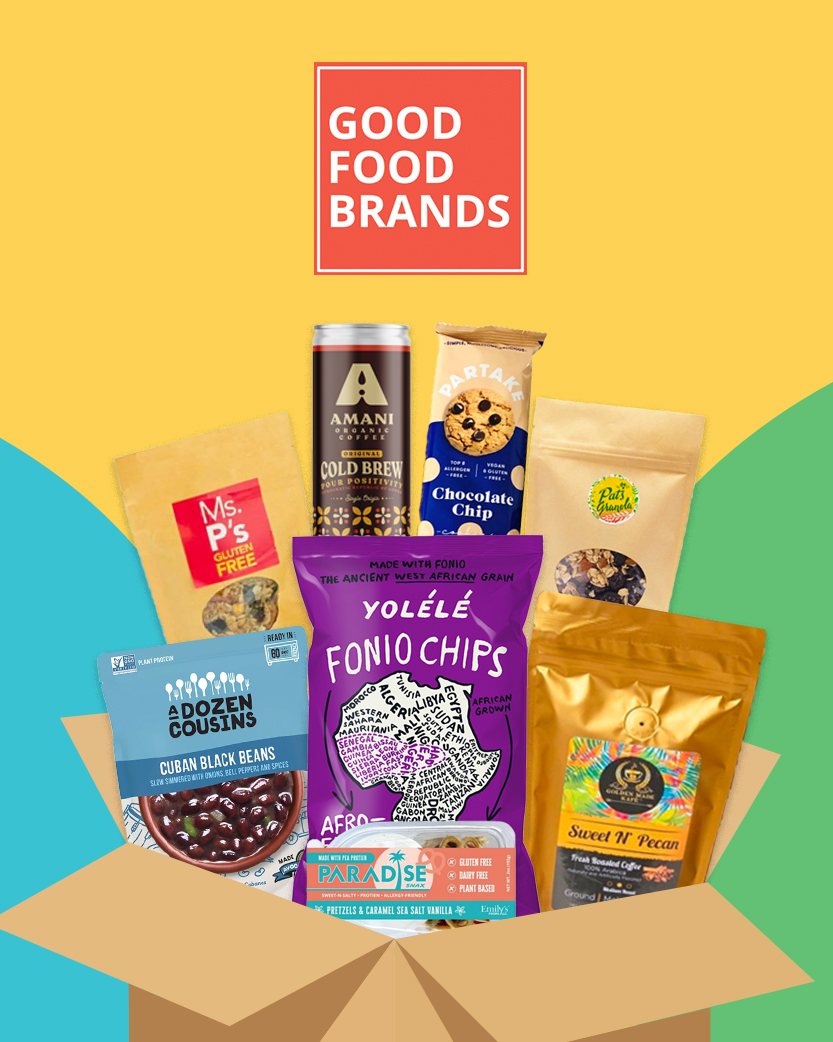 A new Discovery Box is launching by Good Food Brands to highlight Black-owned food and beverage entrepreneurs during Black History Month.
Curated by Jordan Buckner, the box aims to highlight Black-owned businesses so that people across the country will support them by buying their products on a regular basis. With the ongoing social and racial justice movement, people want to take action to support black-owned businesses.
The Good Food Brands box allows people to discover their new favorite cookies, chips, and more.
As a Black food founder, Jordan wants to highlight other Black-owned food and beverage entrepreneurs who ventured out to start their own business and created amazingly delicious and healthy products.
Subscription boxes are $39.99 per month, with future boxes highlighting Women-owned brands, Asian-owned brands, and Latinx-owned brands. Learn more at Goodfoodbrands.org.
Good Food Brands is a platform where people can discover products by diverse founders that are also:
Good For Your Taste Buds.
Good For Your Health.
Good For Your Community.
February's box contains 8 delicious products including:
Partake Foods
Deliciously Crunchy Allergen-Friendly Cookies
A Dozen Cousins
Soulfully Seasoned Cuban Black Beans
Yolélé
Fonio Chips
Paradise Snax
Gluten-Free Pretzels and Icing Dip
Ms. P's Gluten-Free
Gluten-Free Granola Mix
Pat's Granola
Uniquely Delicious Craft Blend of Granola
Amani
Cold Brew Coffee from a cooperative in the DR Congo
Golden Made Kafé
Delicious Dark, Medium, and Light Roast Coffees