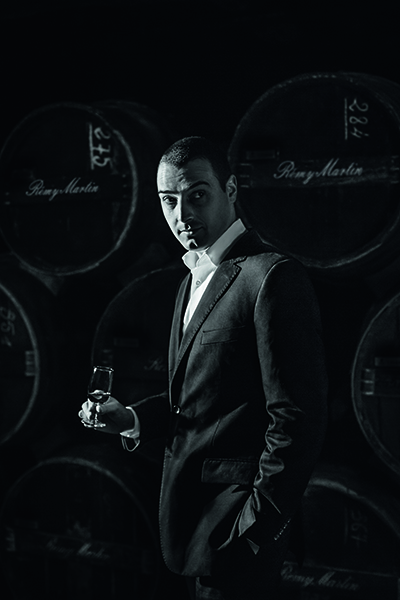 Dominique Hériard Dubreuil, Chairman of the House of Rémy Martin, and Patrick Piana, CEO, announced today the upcoming appointment of Baptiste Loiseau as Cellar Master of the esteemed cognac house. Loiseau will succeed Pierrette Trichet.
The House of Rémy Martin will host an induction ceremony in the spring of 2014 to pay tribute to Pierrette Trichet and officially welcome Baptiste Loiseau to his new position.
Pierrette Trichet has made a significant contribution to the House of Rémy Martin. She joined the Study and Research Laboratory in 1976, and became the first woman Cellar Master of a major cognac house in 2003. She has been recognized for her exceptional nose for selecting eaux-de-vie and for her daring creativity.
After 38 years at the House, Trichet will hand over the position to Baptiste Loiseau, after carefully selecting and mentoring him for the role.
Born in Cognac and trained as an agricultural engineer and oenologist, M. Loiseau joined the House in 2007. He is passionate and totally committed to his profession with an insatiable curiosity and devotion to continue learning. Mme. Trichet immediately recognized within him the qualities of a future Cellar Master. He has close ties to the wine-growing world and has excellent expertise and experience in tasting Grande Champagne and Petite Champagne cognacs and eaux-de-vie. He will now be responsible for ensuring the consistent and superior style of the House of Rémy Martin.
The House of Rémy Martin is on a constant quest for perfection and the Cellar Master is the mastermind of this pursuit. M. Loiseau will continue this mission by joining the extraordinary tradition of Cellar Masters initiated by Rémy Martin in 1724 and continued by his successors. He will join the elite group of four Cellar Masters before him that has ensured the House's grandeur for the last century: André Renaud, André Giraud, Georges Clot and Pierrette Trichet.
About Rémy Martin
Since 1724, the House of Rémy Martin has produced premium Cognacs that consistently appeal to the world's most discerning connoisseurs. A profound love of the land, a continuity of family ownership and a passionate commitment to excellence has sustained Rémy Martin for nearly three centuries. As a result of its masterful production and generations of tradition in Cognac, the House of Rémy Martin today produces only Fine Champagne Cognacs, including Rémy Martin V.S.O.P, Rémy Martin 1738 Accord Royal, Rémy Martin XO Excellence, and Rémy Martin 1989. Together with Louis XIII de Rémy Martin, the company's crown jewel Grande Champagne Cognac, the company has pioneered innovation and superlative quality over two centuries, and continues to lead the super-premium category today.