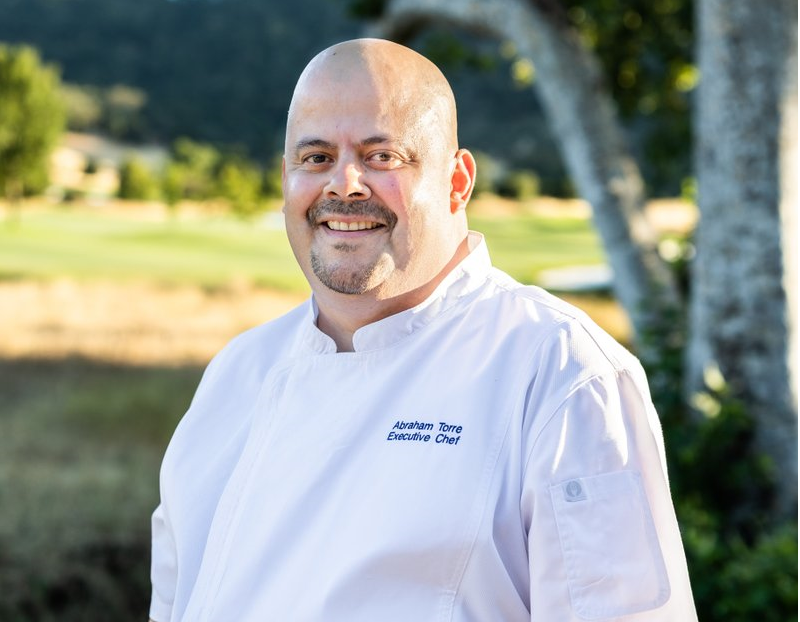 Today, CordeValle, a northern California destination resort, announced Abraham Torre as the property's new Executive Chef. In this role, Torre will be responsible for managing overall food and beverage operations at the property's restaurants, overseeing the creation of menus, and supervising all kitchen staff. Torre joins CordeValle as the resort ushers in a new era with a full property renovation, set to be unveiled this fall.
"It is a privilege to have Chef Abraham join the CordeValle family," said Managing Director Luca Rutigliano. "CordeValle has always put quality, flavor, authenticity, and creativity at the forefront of our food and beverage program. With his undeniable depth of knowledge and strong European influences, the property will continue its culinary mission under Chef Abraham's expertise."
With a worldly palate and extensive background, Torre is known for his European influences and distinct flavor combinations. As a fourth-generation chef, cooking has always been in his blood. Over the last twenty years Torre has gained experience from notable establishments including The Royal in Mottingham, with Chef Anthony Marshal and Joe Gardiner. After spending five years in the United Kingdom, Torre decided to further his training and return to the Californian Central Coast to the luxury resort, Ventana Big Sur where he served as Chef de Cuisine. Throughout his career Torre has also served as an Executive Chef at Guckenheimer powered by ISS, Executive Chef at The Institute Golf Course, and Sous Chef at The Hyatt Highlands Carmel. Torre's culinary philosophy is fostered by the local terroir and ingredient-driven cooking that he has experienced throughout his childhood and career. He is passionate about creating authentic dishes that heavily showcase the natural bounty that California has to offer.
"I've always admired CordeValle's innovative culinary program, and I'm proud to be working with such a creative team," said Torre. "The property has set itself apart with its distinctive culinary offerings and its commitment to serving local, high-quality ingredients, both aspects that are of incredible importance to my culinary vision. I'm excited to continue to grow this imaginative program."
To learn more about CordeValle and its culinary program, please visit www.cordevalle.com.