Pablito's Kitchen – Pioneers of Peruvian Cuisine

!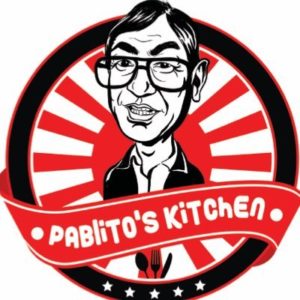 Make no mistake, the food truck business is as cutthroat as it's ever been.
But over at Pablito's Kitchen, business is booming and they've got the queues to prove it. Rolling through the streets of Burbank, California in their striking red truck, the guys over at Pablito's are pioneering authentic Peruvian cuisine with a modern Asian twist.
They have enjoyed almost immediate success after launching their first food truck in May 2016. Hungry diners have been lining up around the block ever since to experience the explosive Peruvian flavours that consistently rank the cuisine among the world's best.
Building on the back of their hugely successful food truck, They launched a brick and mortar restaurant in their original stomping ground of Burbank, California in October 2016. The restaurant introduces us to an innovative fast-casual style of dining, rapidly increasing service times through up-front ordering and completely eliminating the need for waiting staff. With this new and exciting style of dining, you'll have food brought to your table in mere minutes!
They have brought in some of the truck's most popular dishes to serve in the restaurant, too. The show stopping "chicharron fries" and sandwich of the same name being just a couple of them.
The man behind the flavour is none other than acclaimed chef Charles Thompson. Having been head chef at a number of restaurants featured in the Michelin guide, such as renowned Peruvian restaurants Pio Pio and Panca, Charles comes armed with a wealth of experience and knowledge of the Peruvian cuisine.
Since their opening, the restaurant has received record breaking positive feedback in such a short space of time. Overjoyed diners are quickly taking to Yelp to sing the praises of Pablito's Kitchen. Five star reviews are being served up faster than they can push out their famous chicharron sandwiches.
They shows absolutely no sign of losing momentum, with keen restauranteurs already looking to purchase franchises if and when they decide to go down that route. They expect to open several more of their own restaurants in the next 12 months and judging by their huge successes, this looks likely.
If you're unfortunate enough not to live locally to Pablito's Kitchen, fear not! The way these guys are going, you'll have one in your town soon!