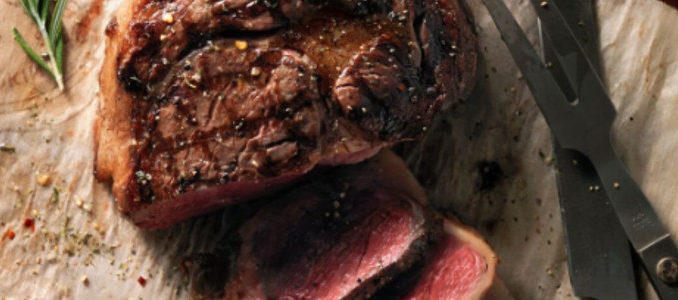 PALACE RESORTS PARTNERS WITH CERTIFIED ANGUS BEEF® BRAND
All-inclusive leader reinforces commitment to excellence by serving the highest quality beef at all properties throughout Mexico and the Caribbean.

Palace Resorts – the company that sets the standard in five-star, all-inclusive resort accommodations – is pleased to announce a strategic partnership with the Certified Angus Beef ® brand. Effective immediately, all restaurants at each of the brand's eight oceanfront properties in Mexico and Jamaica, will feature premium quality Certified Angus Beef® brand products. This will make Palace Resorts, the first luxury all-inclusive resort chain in Cancun to offer Certified Angus Beef® brand product.
As part of the brand's commitment to elevating its already high culinary standards, Palace Resorts ensured each property's executive chef meets the highest level of the brand's quality. Each of the eight chefs travelled to the Certified Angus Beef headquarters in Wooster, Ohio, where they learned firsthand about the Certified Angus Beef ® brand's standards. They had the opportunity to tour the company's impressive facilities led by Chef Tony Biggs, Director of Culinary Arts, and participated in concentrated trainings in order to bring back their invaluable experiences and educate the culinary staff at their respective properties.

"Palace Resorts' continued success is tied to our ability to consistently surpass expectations through our superior standards. The Certified Angus Beef ® brand represents the industry's highest caliber meat, and this partnership showcases how Palace Resorts sets a higher bar throughout the industry especially when it comes to our culinary offering," said Gibran Chapur, Executive Vice President of Palace Resorts. "Visiting the brand's culinary center offered insight for our executive chefs to incorporate new styles to ensure all meat served is juicy, tender and flavorful. We're confident our chefs' additional expertise, coupled with the Certified Angus Beef ® brand product available at each of our properties, ultimately affirms our commitment to excellence."
"Our brand is thrilled to be a part of Palace Resort's decision to provide its guests with only the best beef eating experiences," says Geof Bednar, Director of International for the Certified Angus Beef ® brand. "We have had the opportunity to engage with their culinary team, share our beef expertise and are excited to see how our partnership will grow."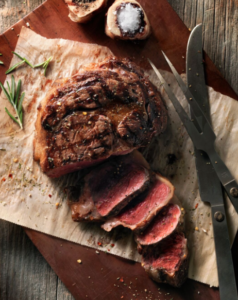 Founded in 1978 by a group of family Angus ranchers, the Certified Angus Beef ® brand is the only brand owned by the American Angus Association® and its 25,000 rancher members. An industry leader and world renowned for quality, the brand is enjoyed for its flavor, juiciness, tenderness and generous marbling. Beef must meet 10 exacting standards for quality, marbling, consistency, appearance and tenderness to earn the coveted brand name. By partnering with the Certified Angus Beef ® brand, Palace Resort guests can expect the highest quality beef on the market with every order.
Palace Resorts is committed to offering world-class gastronomic experiences at each of its properties, designed to exceed expectations and enhance the guest experience. All Palace Resort properties offer top-shelf libations and unmatched, premium cuisine with options ranging from casual to elegant.
To reserve your stay at Palace Resorts, please visit www.PalaceResorts.com, call (800) 635-1836 or contact your preferred travel professional.
About Palace Resorts
With eight oceanfront resorts overlooking the sparkling turquoise waters of the Caribbean Sea, Palace Resorts sets the highest standards for five-star all-inclusive vacations in Mexico and Jamaica. Offering luxurious and spacious accommodations accentuated by signature in-room double whirlpool tubs, nightly entertainment, the Caribbean's most extravagant spas and premier Jack Nicklaus signature golf courses, Palace Resorts sets the stage for a truly exceptional experience for travelers. The unparalleled level of service and comfort found at each property makes Palace Resorts a leading provider of world-class resort vacations.
About Certified Angus Beef
The Certified Angus Beef® brand is the original brand of premium beef, created in 1978 by a group of family ranchers. Each cut meets or exceeds 10 standards for quality more selective than USDA Choice and Prime, ensuring its flavor, tenderness and juiciness. It is proudly featured by 16,000 restaurants and retailers around the world. For more information, visit www.CertifiedAngusBeef.com, follow the brand on Facebook, Twitter, Instagram or Pinterest, or read the brand's blog at www.GoRare.com.
Save