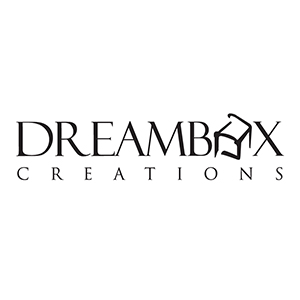 Los Angeles-based Company is a Proven Leader for All Things Digital From Website Design and Network Support to Full Systems Integration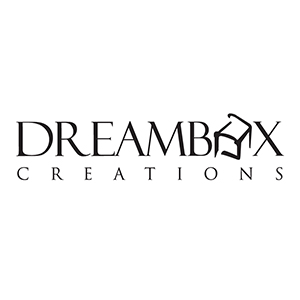 You've probably seen their work while perusing your favorite restaurant website or downloading a mobile app, from Claim Jumper and Yard House Restaurants to Chevys Fresh Mex and Black Angus Steakhouse, Dreambox Creations is the leading full-service digital agency for the restaurant industry.
With a portfolio that includes a breadth of local, regional and national brands, Dreambox Creations boasts more restaurant clients than any of its competitors. Past and present clients include LYFE Kitchen, Fish Market Restaurants, In-N-Out Burger, Elephant Bar, Real Mex Restaurants (El Torito, Acapulco, Chevys), Black Angus Steakhouse, Benihana, Landry's Restaurants, and Specialty Restaurants Corporation, just to name a few.
"We are truly a one-stop shop for restaurant brands," said Dan Bejmuk, co-founder and managing partner of Dreambox Creations. "We marry hospitality with technology by building award-winning and user-friendly websites and mobile apps, leveraging social media integration, and offering email marketing campaigns that have proven and measurable results."
Dreambox Creations also leads the way with end-to-end fully integrated corporate intranets; social media strategies, execution and integration; Google analytics; integration with point of sales (POS) systems and guest loyalty programs allowing for total customer interaction; Open Table and Rezbook integration for convenient online reservations systems using multiple platforms; e-commerce using backend fulfillment and tracking, reporting and inventory management; and much more
Each project is supported through a secure and capable network infrastructure that is owned and managed by the Dreambox Creations team. In addition, all systems are PCI-compliant and include convenient web, application and email hosting with third-party quarterly audits. Dreambox Creations also offers full-service collateral design services that include logo packages, promotional items and print menu design.
"Dreambox Creations has been an incredible resource for us," said Marc Hernandez, partner of Brent's Deli with locations in Los Angeles and Ventura Counties. "I was impressed with their client list of major national brands. We're a growing two-unit company and needed a partner to grow alongside us; something the Dreambox Creations team has demonstrated experience with. Dreambox has grown our social media
presence, made our brand easily identifiable, and have been instrumental in helping broaden our customer reach."
Dreambox Creations was founded in 1999 by a group of then recent graduates from California State Polytechnic University, Pomona. Two of the original partners, Bejmuk and Danielle Takata, have grown Dreambox Creations from a small operation to a thriving enterprise and a proven industry leader with a team of designers and developers, business specialists, and user-interface experts.
"We take considerable pride in all of the work we do," said Takata. "Many of our clients have been with us for eight or more years. Yard House Restaurants, who had only six locations when we first started working together and have grown to nearly 50 units nationwide, has been a client for more than a decade. We're very proud of our work and our working relationships with every one of our clients."
About Dreambox Creations
Dreambox Creations is a privately-owned company located in Diamond Bar, California, just east of Los Angeles. The full-service digital agency represents more than two-dozen national restaurant brands as well as a number of regional and single-unit concepts. For more information, visit www.dreamboxcreations.com.