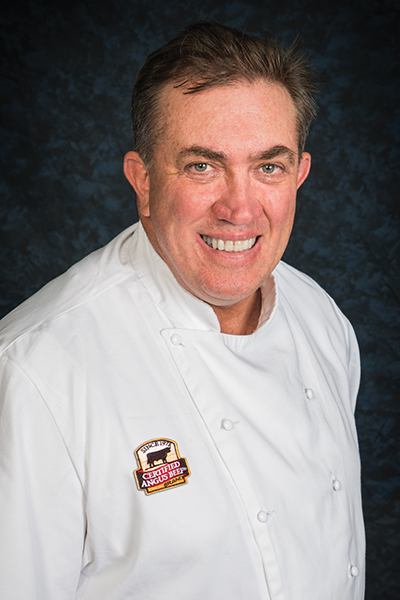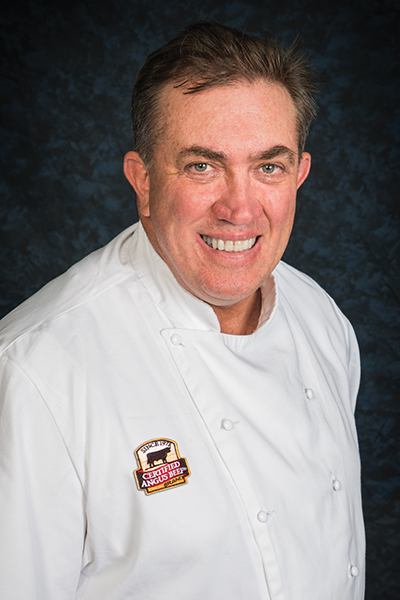 A chef to hotel guests and dignitaries around the world, Tony Biggs now joins the Certified Angus Beef  brand team in delivering the very best beef to carnivores around the world. As the brand's new director of culinary arts, Biggs will lead the company's culinary expertise and outreach, helping chefs, retailers and consumers interpret premium beef trends and apply them on menus, in meat cases and in kitchens around the globe.
"We are excited about the scope of experience Chef Tony brings to the Certified Angus Beef  brand, truly allowing us to continue shaping our culinary vision," says Tracey Erickson, vice president of marketing. "His international experience, in particular, resonates with our brand partners and with today's consumers, who have more global palates and the desire to also enjoy great-tasting beef."
The one-time dishwasher, oyster shucker, singing waiter at his father's Buffalo restaurant, wine seller and valet is no stranger to the hard work, dedication and passion needed to bring good food to the table. He has 35 years of U.S. and international hospitality management experience, most recently as director of culinary hospitality and executive chef for the royal family in Amman, Jordan. Prior to that, he served as director of food and beverage and executive chef for the Second Harvest Food Bank in New Orleans, where he helped construct and run the community kitchen after Hurricane Katrina.
The graduate of the Culinary Institute of America has also ventured to Asia, where he was executive chef at the Tokyo America Club and then hospitality director for Casino 5-Star Resorts in the Philippines. He launched his professional career with Hyatt Hotels in the U.S. and Caribbean in the 1980s and has worked in independent restaurants, even cooked on an oil rig in the North Sea. Biggs has appeared on Food Network's "Chopped," the "Late Show with David Letterman" and for nine years on a cooking show in Savannah, Georgia.
"I've met a lot of great people working as a chef," Biggs says. "I'm excited to be part of the Certified Angus Beef  brand family and look forward to meeting the ranchers, distributors, chefs and retailers who work together to make this delicious beef possible."
About Certified Angus Beef
Founded in 1978 by Angus cattlemen, the Certified Angus Beef  brand is the only beef brand owned by the American Angus Association and its rancher members. It's known for exceptional quality and generous marbling through 10 strict quality standards that make it a cut above USDA Prime, Choice and Select. Only the best Angus beef achieves the brand's premium name. The Certified Angus Beef  brand is enjoyed for its flavor, tenderness and juiciness and is offered by the finest restaurants and retailers around the globe. For more information, visit www.certifiedangusbeef.com, read the brand's blog at www.GoRare.com, or look for the brand on Facebook and Twitter.