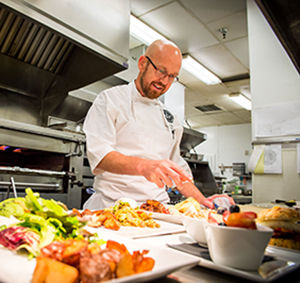 Pineapple Hospitality's Portland Hotel Offers Destination for Comfort Food with a Global Twist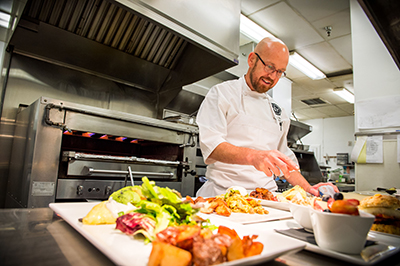 Hotel Rose is announcing the opening of Bottle + Kitchen, a gastropub serving globally inspired and locally refined comfort food on Friday, June 6, 2014. Bottle + Kitchen features a flavorful but approachable menu, combining bright flavors from all over the world with a Pacific Northwest flair.
"Inspiration comes from every aspect of my life, and it begins with my rustic upbringing in New Zealand and continues with my travels around the world, eating off the land," said Executive Chef Ron Baker. "From my uncle's sheep farm to my time off the coast of the Pacific Ocean fishing and diving for seafood. I draw inspiration from what's around me and I want to share this inspiration with my guests. I want my guests to be inspired by what they're eating, to share with each other, and to leave feeling satisfied and happy."
Each culinary creation at Bottle + Kitchen starts with the freshest ingredients from local farmers and ranchers, including organic produce from Gathering Together Farms, in Philomath, Ore., and chicken from Kookoolan Farms, a family farm in Yamhill, Ore. In addition, Bottle + Kitchen carefully selects seafood approved by Monterey Bay Seafood Watch.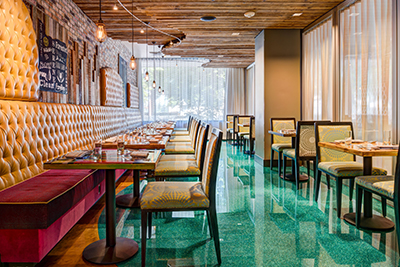 Items on the menu include: Dungeness Crab and Pickled Mango Ravioliserved with yellow curry vinaigrette, watercress and puffed wild rice; Painted Hills Beef Tartare mixed with smoked jalapeños, truffle oil, parmesan cheese cream, served on crostini and topped with shredded, preserved egg yolks; "Buffalo" Chicken Breastserved with fennel-kraut and pickled mustard seed and fingerling potato salad; Porcini Dusted Diver Scallopswith Albeguina potato puree, marinated cucumbers and jalapeño almond salsa; andProfiterole Banana Split, a decomposed iteration on the classic French dessert.
With over 30 years of culinary experience, Chef Baker is known for bringing complex flavors and innovative pairings into his menus. Prior to Bottle + Kitchen, Chef Baker served as executive chef of Hotel Fifty. Previously, he was the executive chef at Devil Foods Catering, a "Recycleworks" award recipient from the City of Portland's Office of Sustainable Development and executive chef at Food and Bloom Catering.
Bottle + Kitchen is open for breakfast, lunch and dinner from 7 a.m.-10 p.m. and for happy hour from 4-6 p.m. Bottle + Kitchen is located in Hotel Rose, along the scenic Willamette River in downtown Portland.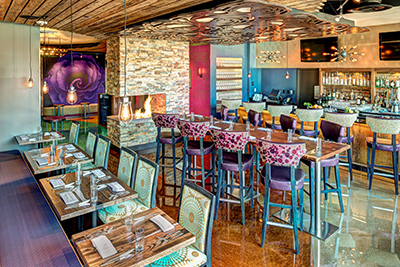 For more information call 503-484-1415 or visit www.bottlekitchen.com; Follow Bottle + Kitchen on Facebook for updates.
About Pineapple Hospitality
Pineapple Hospitality Company is a hotel operations company headquartered in Bellevue, Wash. Their pineapple logo symbolizes the warm, genuine hospitality that Pineapple Hospitality Company strives to provide for every guest. Pieces of the Pineapple include Hotel FIVE, The Maxwell Hotel, Watertown Hotel and University Inn, all in Seattle, Wash., Hotel Rose in downtown Portland, Ore., and The Hotel California in San Francisco. For more information about Pineapple Hospitality Company, including reservations at any of its properties, visit www.StayPineapple.com or call 866-866-7977. Pineapple Hospitality can also be found on Facebook, Twitter and Pinterest.