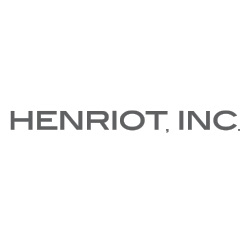 Henriot, Inc. Appoints New President And CEO
NEW YORK, Aug. 31, 2015– Henriot, Inc. has announced Andy Glaser will join the firm as President & CEO of Maisons & Domaines Henriot's US subsidiary effective immediately.
Glaser is a UK-born beverage executive with extensive leadership experience in the US alcohol beverage industry.  Most recently he was the Group President & CEO of Purity Vodka AB rapidly growing the company to become a multi-million dollar business in less than three years, saw increased distribution to 16 states and in 2013, Purity was named a Technomic "Fast 50" – Brand to Watch.
Glaser has previously worked for Moët Hennessy overseeing US marketing and business for Hennessy Cognac successfully revitalizing the brand after several years of decline during the economic crisis. Prior to that, he was responsible at Heineken USA for leading the development and national launch of Heineken Premium Light in 2006, the company's most successful brand-extension.
"I am honored in the trust the Board and Henriot Family have placed in me and I am very proud to lead this outstanding portfolio in the US," says Glaser.  "The US is now the largest wine market in the world, but remains at about 11 liters per capita – there is enormous potential for Henriot, Inc., particularly in the luxury sector and I look forward to helping realize their ambitious plans."
Glaser replaces Walter Sawitsky, who joined the company in 2008.  In his 7-year tenure he led the luxury wine importer and marketer through the challenging recession period in the United States, and helped build a solid foundation for Henriot, Inc.'s brands which include Champagne Henriot, Bouchard Père & Fils, William Fèvre and Villa Ponciago.
"Walter's substantial managerial experience proved vital to lead us through a difficult economic situation for luxury wines shortly after Henriot, Inc.'s founding," said Richard Moreau, Managing Director of La Vigie, parent company of Henriot, Inc.  "As we reflect on a decade of business, having increased sales (+60%), and reinforced our relationships with key distributor partners we have readied the company for a bright future as we prepare for the next phase of growth."
"Serving as CEO at Henriot, Inc. has proven to be the highpoint of my career, it has been an honor to serve alongside the Henriot Family and particularly Joseph Henriot, a true icon of the wine business," says Sawitsky. "I look forward to watching these exceptional brands continue to grow in the US, and be recognized as among the best of their peers."
Maisons & Domaines Henriot sees the US one of the most dynamic wine markets in the world.  "The US consumer is among the most curious and interested globally, I continue to believe this country is one of the greatest opportunities for our brands," said Gilles De Larouzière, Chairman of La Vigie.  "Andy Glaser represents the future for Henriot, Inc., bringing a passion for growth, innovation and leadership that we see as integral to our success."
About Henriot, Inc.
Established in 2005 by the Henriot family, Henriot, Inc. is a New York City-based import company specializing in the distribution, sales and marketing of luxury wines. Representing centuries of family winemaking expertise, the portfolio includes the Henriot family brands, as well as leading producers in Italy, for more visit henriotinc.com.
Maisons & Domaines Henriot Family Brands:
Champagne Henriot (Champagne, France), Bouchard Père & Fils (Burgundy, France)
William Fèvre (Chablis, France), Villa Ponciago (Fleurie, France)
Henriot, Inc. Italian Portfolio: Principe Corsini: Fattoria Le Corti & Tenuta Marsiliana (Tuscany, Italy), Tenuta di Ghizzano (Tuscany, Italy)
About La Vigie
La Vigie is the holding company of the family owned Group founded by Joseph Henriot and his sisters, which includes Henriot, Inc. and the Maisons & Domaines Henriot family brands.  Following the untimely death of Joseph Henriot in April of 2015 some structural changes have also taken place at La Vigie, naming Gilles de Larouzière as its new Chairman and Richard Moreau as CEO.  Read more here.