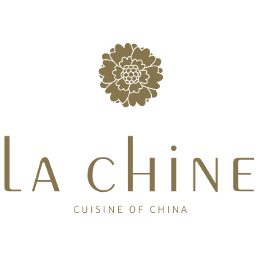 La Chine to Showcase Authentic Tastes of Provincial Chinese Cuisine
New Restaurant Will Open at the Waldorf Astoria New York This October

NEW YORK (September 14, 2015) – La Chine, offering provincial Chinese cuisine in an upscale setting, will open in mid-October at the Waldorf Astoria New York. Filling a void in New York City's restaurant scene, La Chine is poised to be one of the city's finest Chinese restaurants, presenting diners with an authentic modern Chinese experience.
In the refined tradition of the legendary Waldorf Astoria New York, Director of Culinary David Garcelon hand-selected a talented team of international chefs with a focus on providing guests with an unmatched Chinese culinary experience. The menu concept, developed with famed Chinese chef, Jereme Leung, will cater to New Yorkers and guests seeking creative interpretations of complex Chinese ingredients and flavors. Chef Kong Khai Meng joins La Chine as executive chef while Markus Tschuschnig will oversee the front of house as general manager.
"It was our primary focus to develop La Chine as a must-visit destination for high-end foodies, experientialists, New York City locals and international visitors alike," said Garcelon. "To do so, we curated an exceptional team who will bring La Chine to life while retaining authentic Chinese taste profiles for a sophisticated audience."
Under the guidance of Chef Leung, the restaurant team traveled to provincial regions of China with the goal of identifying how traditional Chinese styles from regions such as Guangdong, Shaanxi and Shandong could be appropriately brought to New York City in a new and compelling way. The intriguing menu features modern interpretations of traditional dishes while a French flair adds layers of complexity. Seafood and raw bar cuisine from the coastal region of Zhejiang will be a featured element of the menu, offering an exciting range of dishes not readily available in Manhattan's Chinese restaurants
Utilizing the finest ingredients in an unprecedented menu of Chinese flavors, signature dishes include Lychee Smoked Roast Crispy Chicken, BBQ Iberico Pork Neck with Top of the Waldorf Honey Glaze, Sea Whelk Consomme, Rare Maine Lobster Tail, Beef Tenderloin with Hickory Walnuts and Black Pepper Glaze and Wok Fried Maine Razor Clams. A separate private dining room will feature a distinct menu of select Chinese dishes. To continue providing guests with locally sourced cuisine, the La Chine menu will also incorporate ingredients from the Waldorf Astoria's 20th floor beehives and garden that complement classic Chinese items.
Libations include Chinese wines and Asian spirits such as Sake, Shochu and Baijiu along with a selection of Chinese beers and Chinese-focused cocktails. Remaining true to the tradition of Chinese tea, all teas are sourced in China including Pai Mu Dan, Dragon Pearl Jasmine, Lung Ching, Chun Mee, Bi Lo Chun, Yunnan Golden Tips, and Lapsang.
"Inspired by True Waldorf Service, for over 80 years the Waldorf Astoria New York has hosted cultured world travelers and catered to international tastes," said Ronen Nissenbaum, managing director of the Waldorf Astoria New York. "La Chine continues the Waldorf Astoria's renowned international legacy of innovative and forward-thinking cuisine."
For La Chine's restaurant design, Studio Gaia is focusing on understated elements of classic Chinese motifs including an arrangement of traditional cherry blossoms and geometric patterns. Sleek and elegant, the restaurant features contemporary palettes of black, satin bronze, deep blue and gold accents, offering an opulent contrast to a white travertine floor. Seating flows from a center of round banquettes at the heart of the restaurant under an eye-catching gold dome and three-tiered chandelier. Custom screens separate a semi-private dining area while the main dining room offers views of the bar area and raw bar, designed as a jewelry box displayed along the opposite walls. A private lounge and dining room feature opaque wine vaults for an elevated, exclusive setting.
The Waldorf Astoria's restaurants reflect the diversity of the hotel's clientele. While La Chine will focus on provincial Chinese cuisine, the hotel's other dining outlets remain including Bull and Bear, the classic American steakhouse and Peacock Alley, focusing on contemporary cuisine featuring small plates, an outstanding cocktail program and the renowned Waldorf Astoria Sunday Brunch. La Chine joins the lineage of the Waldorf Astoria's culinary excellence and is poised to be part of future Taste of Waldorf Astoria experiences.
La Chine will be located in space previously occupied by Oscar's American Brasserie on Lexington and E 50th Street. www.lachinenyc.com.
Waldorf Astoria New York participates in Hilton HHonors®, the only guest loyalty program where guests who book directly through www.waldorfastoria.com have access to benefits including digital check-in, choose your room, and complimentary Wi-Fi at 25 Waldorf Astoria hotels worldwide.
For more information about Waldorf Astoria Hotels & Resorts, please visit http://news.waldorfastoria.com or follow us at www.facebook.com/waldorfastoria, https://instagram.com/waldorfastoria, and http://twitter.com/waldorfastoria.
About Waldorf Astoria Hotels & Resorts
Waldorf Astoria Hotels & Resorts is a portfolio of 25 landmark destinations, each being a true reflection of their surroundings in the world's most sought after locations. Unified by their inspirational environments and unparalleled guest service, Waldorf Astoria creates unique authentic moments through the delivery of True Waldorf Service. Personal concierges deliver unparalleled, bespoke service from the moment a guest books through check out. Waldorf Astoria is a part of Hilton Worldwide, a leading global hospitality company. Experience Waldorf Astoria by booking at www.waldorfastoria.com or www.waldorfastoria.com/offers. Learn more about the brand by visiting http://news.waldorfastoria.com or following us on www.facebook.com/waldorfastoria, https://instagram.com/waldorfastoria, and http://twitter.com/waldorfastoria.
About Hilton Worldwide
Hilton Worldwide (NYSE: HLT) is a leading global hospitality company, spanning the lodging sector from luxury and full-service hotels and resorts to extended-stay suites and focused-service hotels. For 95 years, Hilton Worldwide has been dedicated to continuing its tradition of providing exceptional guest experiences. The company's portfolio of twelve world-class global brands is comprised of more than 4,350 managed, franchised, owned and leased hotels and timeshare properties, with more than 720,000 rooms in 94 countries and territories, including Hilton Hotels & Resorts, Waldorf Astoria Hotels & Resorts, Conrad Hotels & Resorts, Canopy by Hilton, Curio – A Collection by Hilton, DoubleTree by Hilton, Embassy Suites by Hilton, Hilton Garden Inn, Hampton by Hilton, Homewood Suites by Hilton, Home2 Suites by Hilton and Hilton Grand Vacations. The company also manages an award-winning customer loyalty program, Hilton HHonors®. Visit http://www.news.hiltonworldwide.com for more information and connect with Hilton Worldwide on www.facebook.com/hiltonworldwide, http://twitter.com/hiltonworldwide, www.youtube.com/hiltonworldwide, www.flickr.com/hiltonworldwide, and www.linkedin.com/company/hilton-worldwide.