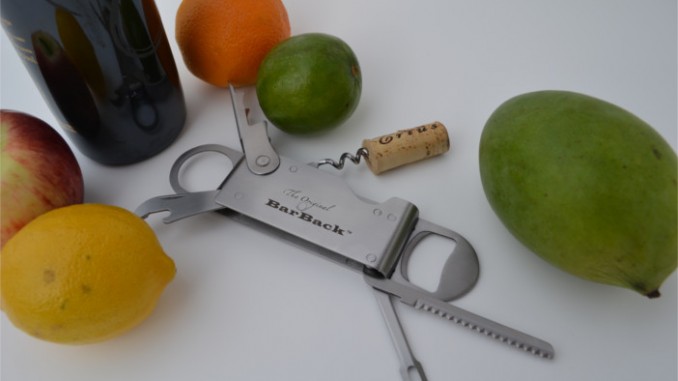 Bartender from Albany NY Invents, and Develops World's First Fully Patented Food & Beverage Multi-tool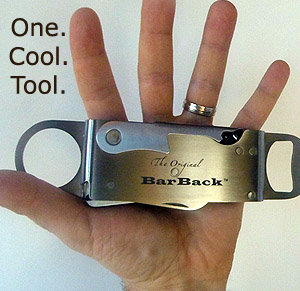 The Original BarBack™ Food & Beverage Tool has finally come to life and is now available to the public for online retail purchase after over 8 years of engineering, prototyping and developing. "We are thrilled and honored to introduce this revolutionary, useful tool to the World," said Dennis Oakley, inventor and company President. "We have evolved through 13 phases of prototypes, over the past 5 years, to finally produce a high quality, modern food & beverage multi-tool. This tool will change the way people live, work and play. This is the beginning of a movement to create an enhanced lifestyle for food and drink preparation."
What exactly is The Original BarBack Tool?
The BarBack™ is a specially designed multi-function tool developed initially to meet the needs of pro and amateur mixologists and servers as well as any chef, home-cook or beer, wine & cocktail enthusiast. A compact, handheld unit, The BarBack™ is manufactured of durable stainless steel.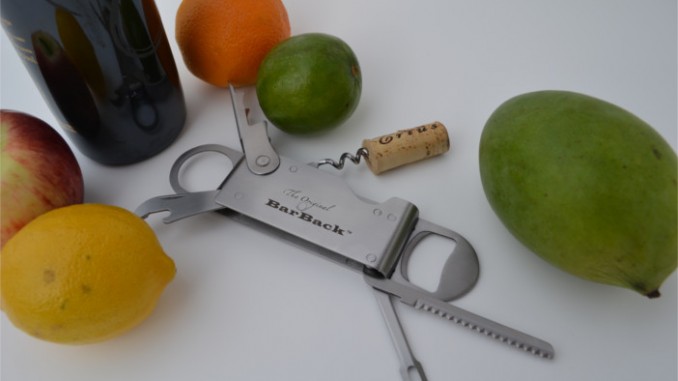 What's so unique about The Original BarBack™?
It is the first fully patented multi-function food & beverage service tool in existence with the ability to perform at least 11 important tasks, but is still small enough to fit inside any pocket . Features include a wine key, a beer opener, a knife, a peeler, a can opener, a cutting tool just to name a few.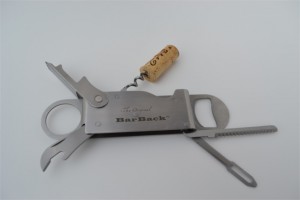 "I hope that every bartender, server, chef and average person eventually has a chance to try our ulitmate food & beverage tool, since it has countless applications in many everyday settings such as: home kitchens, BBQ's, dinner parties, holiday parties, RV-ing & camping, golfing and makes a great gift!", said Dennis Oakley.