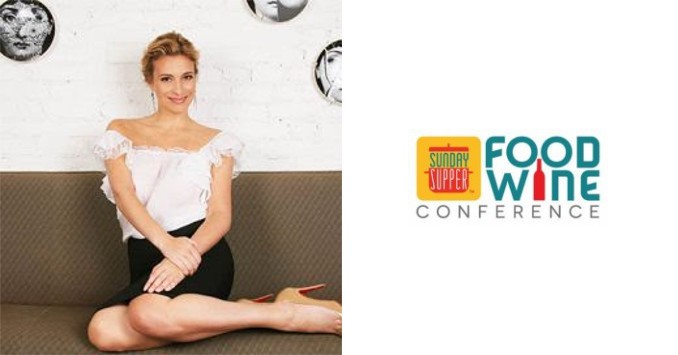 Donatella Arpaia-Food Network Star and Famed Restaurateur-To Bring Her Magic to the Annual Food Wine Conference in Orlando at Rosen Shingle Creek

The Creator Behind a Michelin Star Restaurant Will Share the Importance of Making Supper Time Cherished Family Time
Food Network Star and Acclaimed Restaurateur Donatella Arpaia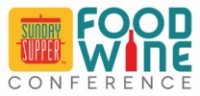 Named the "Most Powerful Women in Manhattan" by the New York Post and the recipient of Michelin Stars, Five Diamond Awards and James Beard nominations, Donatella Arpaia-Food Network Star, chef and restaurateur of the famed Davidburke & Donatella, Michelin Stared Anthos and Kefi-joins a host of guest speakers, industry influencers and creative geniuses in this year's annual Food Wine Conference presented by Sunday Supper on May 13-15, 2016 at Rosen Shingle Creek in Orlando.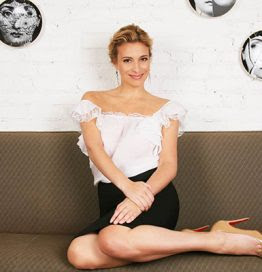 This one of a kind culinary and social media event provides a unique opportunity to indulge in gourmet food while learning the niceties of the food and beverage industry. Influential guest speakers and industry professionals will share their secrets and advice to help attendees take their businesses to the next level.
The event presents a rare opportunity for bloggers, business owners, winemakers, chefs, media professionals and authors to come together for sessions including: how to get the most out of Instagram, making Social Media work for your business, working with the hospitality industry in a social world, creating videos for your business, food photography and styling, the art of making a full time living with your digital brand, on-air podcasting for your brand and how to grow your blog business.
Other highlights include guest speakers Janice Mondavi of CK Mondavi Family Vineyards-a key figure in the planning and restoration of the family winery as well as an avid supporter of bringing people together to nurture tradition over food and wine-and Harris Rosen, President and COO of Rosen Hotels & Resorts, named to the Orlando Sentinel's "Culinary Hall of Fame" in 2009, and the center of the passion and vision behind Rosen Hotels & Resorts' achievements in the world of hospitality.
An exciting #Hashed Competition sponsored by Wish Farms and Emily Ellyn will get guests' creative passions flowing with a competitive showdown where attendees cook up secret ingredients.
For the first time, the conference will showcase the producers behind the brand, giving attendees an inside look at the farmers, growers and ranchers behind the products, and an opportunity to connect with experts from Certified Angus Beef, Cabot Cheese, Florida Strawberry Grower's Association, Idaho Potato and Duda Farm Fresh Foods.
An official sponsor of the event, Rosen Shingle Creek will also host the famed Taste of Rosen Shingle Creek on
May 13
from
7-8pm
-featuring gourmet delicacies from the resort's famed chef and culinary team. An experience to remember, it promises an evening of incredible food pairings and delightful company.
Tickets for the event are available until online until May 6. Attendee tickets are $299 plus taxes and fees and allow access to the full conference schedule, tastings and meals. Attendee guest tickets are available for $175 for meals only, and must accompany a full conference ticket attendee.
The Food Wine Conference offers the ultimate experience in hospitality education and food and wine tastings, and provides an unparalleled opportunity to make invaluable and engaging new connections. It's a weekend of pure perfection, in every sense of the word.