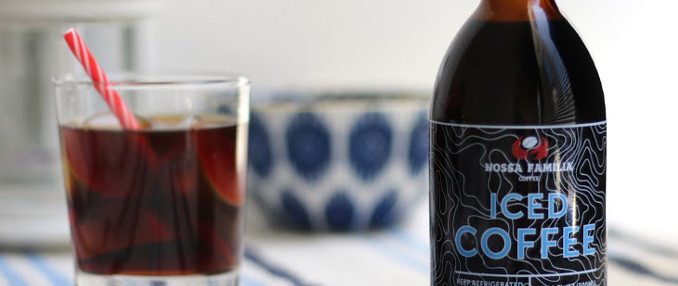 NOSSA FAMILIA COFFEE DEBUTS BOTTLED ICED COFFEE THIS SUMMER
Portland Oregon roaster introduces new bottled Japanese-style iced coffee made with signature Full Cycle blend, with Launch Party on Thursday, July 7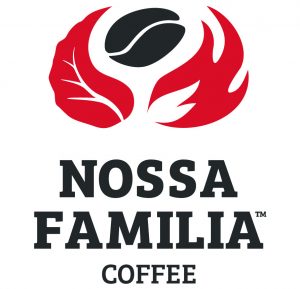 Beginning
Thursday, July 7
,
Nossa Familia Coffee
will debut their first ever bottled Iced Coffee, prepared by utilizing Japanese-style brewing methods using their Full Cycle blend. The specialty coffee company was founded on direct trade and has become well known for high quality coffee, community involvement, and conscientious sourcing practices, having recently achieved their B Corporation certification. Their Full Cycle blend is the company's signature espresso blend named for their sourcing practices and the most versatile coffee possible, ideal for straight espresso to a clean drip to a French press with a touch of cream. Now you can experience the signature blend in a brand new way, ice cold, perfect for hot summer days, and available for purchase at the the Nossa Familia Espresso Bar. Nossa Familia will debut this new coffee option on
July 7
at their Iced Coffee Launch Party, as part of the First
Thursday
celebration in the Pearl. The launch party is free and open to the public, from
6:30 to 9:00 p.m.
and will feature an opportunity to sample Nossa Familia Iced Coffee, as well as brews from Deschutes Brewery and ice cream from Ruby Jewel.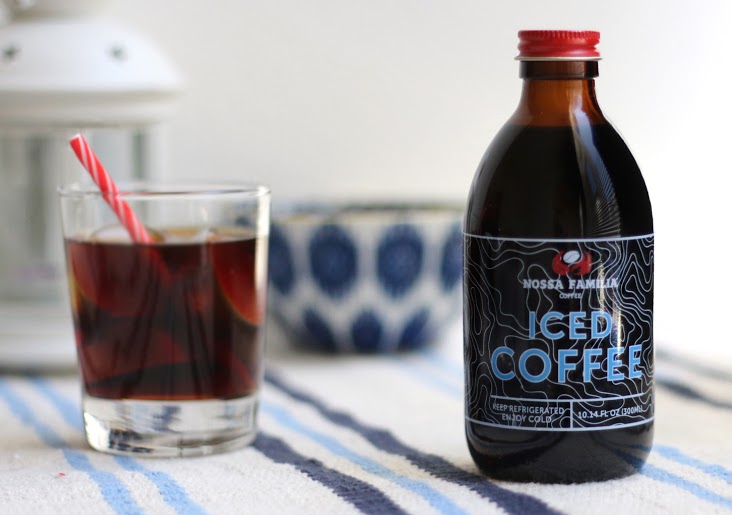 "We are so excited to launch our Japanese-style iced coffee, a method we've been perfecting for the past two years," says Augusto Carneiro, Founder of Nossa Familia Coffee. "After a lot of experimentation, I believe we've created an iced coffee that will please many palates. It has a good level of brightness, but maintains some of the nice chocolatey undertones that we love in the Brazilian coffee from my family's farm. It has a smooth finish, and is still great with milk for those customers who like to add to their iced coffee experience. To top it all off, our screw-top cap on the bottles makes it easy to save some for later. I can't wait for people to try it and love it as much as we do."
Nossa Familia uses the modern Japanese method for their iced coffee preparations, by using coffee that is brewed hot and then flash-chilled to preserve the bright and fresh aromatics of the coffee without the heaviness and syrup-like qualities of the cold brew technique which is brewed anywhere from 12 to 24 hours. This hot brewed coffee which is  immediately chilled, locks the flavors and aromatics, allowing the coffee to oxidize much more slowly and to keep volatility to a minimum, which is the essence of the Japanese Iced Brew Method. Using their signature Full Cycle blend, the Nossa Familia Iced Coffee is bright, refreshing, and offers all the amazing elements of hot coffee in a cool and different way.
While there's a bit of debate, preparing a concentrate of coffee for later drinking is first thought to have been pioneered by Dutch traders in the late 1500's or early 1600's. In the 1600's, the Japanese took the cold brew introduced by the Dutch sailors, and created an elegant tower that slowly drips cold water onto a bed of coffee grounds, eventually yielding a perfect cold brewed concentrate. This concentrate was sweet and chocolatey – and strong – and was then diluted with cold water. The Japanese were already brewing iced tea in this fashion, so making the leap to cold coffee brew towers must have been pretty quick and easy. The Japanese later innovated the brew technique in the 1990s, using hot water in the method Nossa Familia utilizes for their iced coffee.
The Nossa Familia Iced Coffee is available on tap and by the 10.14 fl.oz (300ml) bottle, and will cost $3.75. Iced Coffee will be available for purchase beginning
Thursday, July 7
at the Nossa Familia Espresso Bar, located at 811 NW 13th Ave Portland, OR. For more information, visit:
http://www.nossacoffee.com/
About Nossa Familia Coffee
Meaning "Our Family" in Portuguese, Nossa Familia is a specialty coffee roaster whose focus is on building relationships through high-quality coffee. Owner and founder Augusto Carneiro started the company in 2004, inspired by his deep family roots in Brazilian coffee farming. A humble operation at its inception, Carneiro would receive shipments of Brazilian beans grown on his family's farms, in operation for over 100 years, and in turn sell to friends and customers interested in a truly farm-direct coffee option. There was no cafe and no roasting facility at the time; instead, Augusto focused on nurturing relationships. Nossa Familia Coffee opened its roasting facility in Portland's Pearl District in 2012. The following year, thanks to a successful Kickstarter campaign, the Nossa Espresso Bar opened in the same building with a unique window into the roasting facility. Today, the company puts great effort into meticulously sourcing coffee through direct-trade and family-trade relationships from farms in places like Brazil, Guatemala, Nicaragua, Peru, Ecuador, and more. All of the coffee from these farms is roasted on a Loring Smart Roast S35 Kestrel, a U.S.-made roaster which uses 80% less energy and emits 80% less emissions than a comparable standard roaster. Nossa Familia takes pride not only in roasting and serving excellent coffee, but also in educating guests about the trade and craft of coffee by offering classes for the public including a free cupping and roastery tour every Tuesday at
noon
, as well as more in-depth classes in the art of tasting and brewing coffees as well as basic barista lessons. Nossa Familia's commitment to sustainable roasting methods, ethical business practices and direct-trade relationships helped the company become a
Certified B Corporation
in 2016. The certification is central to the company's purpose of creating positive relationships locally and globally. Nossa Familia beans are available for sale at several Portland area grocery stores, including New Seasons Markets, Whole Foods Grocery Stores, Market of Choice, Beaumont Market, Food Front, Green Zebra Grocery, Sheridan Fruit Company, World Foods, and Zupan's Markets. Nossa Familia coffee beverages are available for sale at the Nossa Espresso Bar, Portland Farmers Market at PSU, and Hollywood Farmers Market. Nossa Familia also supplies coffee to the University of Portland, Reed College, Intel, Grand Central Bakery, and Petite Provence. The Nossa Familia Espresso Bar & Roastery is located at 811 NW 13th Ave Portland, OR 97209 and is open from Monday – Friday
6:30 a.m. – 5:00 p.m.
and Saturday – Sunday
7:00 a.m. – 5:00 p.m.
  Find more information at
www.nossacoffee.com/
and on
Twitter
@nossacoffee,
Instagram
@nossafamiliacoffee and
Facebook
at Nossa Familia Coffee.