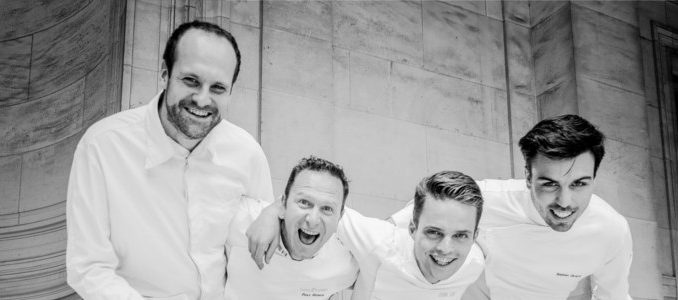 ETTIENNE LEROY OF HOTEL DU CAP-EDEN-ROC HELPS THE FRENCH TEAM SCOOP THE 2017 WORLD PASTRY CUP

France won the 15th World Pastry Cup, held in Lyon as part of Sirha, the International Trade Fair for the hotel and catering industry sector. This prestigious event brought together 23 teams of young, international pastry chefs. The candidates competed in teams of three, consisting of a "chef chocolatier" (in charge of chocolate-based creations), "chef pâtissier" (sweet pastry expert) and "chef glacier" (for iced desserts). Each team had 10 hours created unique desserts in front of a live audience and panel of judges.
The French team, made up of Jean-Thomas Schneider (Ice Category), Bastien Girard (Chocolate Category) and Etienne Leroy (Sugar / Pastry category), succeeded after several long months of intense preparation. This strong team distinguished itself from the others with a pastry work of art sculpted from chocolate, sugar and ice with a 'Rock'n Roll' theme.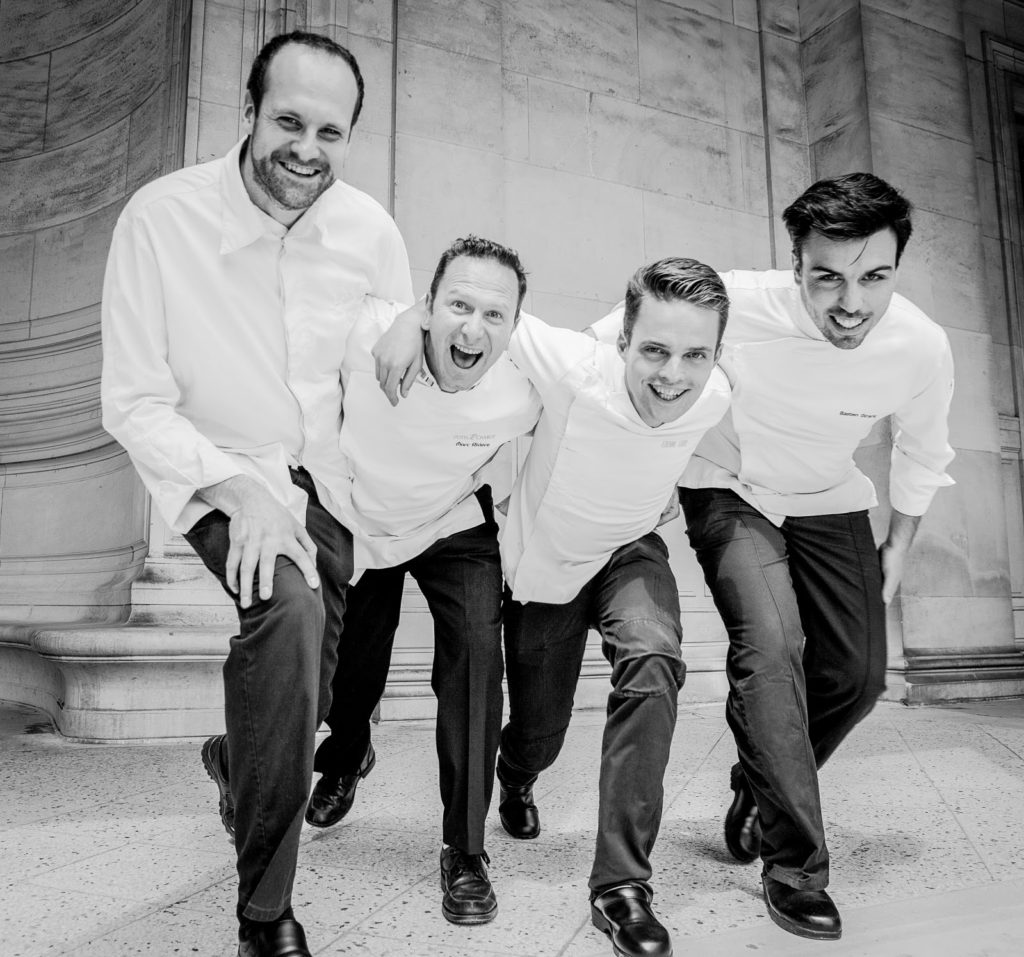 About Etienne Leroy
Etienne Leroy, Pastry Sous-Chef at Hotel du Cap-Eden-Roc and captain of the French team, began his apprenticeship at the Orchies hotel and catering school, followed by the "Centre de Formation de la Chambredes Métiers in Nancy" (CEPAL). He arrived in Paris at the age of 18 and honed his skills by surrounding himself with big names in the sector, such as Stéphane Glacier, "Meilleur Ouvrier de France Pâtissier" andFrédéric Lalos, "Meilleur Ouvrier de France Boulanger". In 2010, he joined Emmanuel Ryon, "Meilleur Ouvrier de France Glacier" and World Pastry Champion, at 'Café Pouchkine' in Paris, as head of the chocolate and decoration station. He then worked alongside Franck Michel, "Meilleur Ouvrier de France Pâtissier" and World Pastry Champion, at 'École Hôtelière de Lausanne' in Switzerland. He finally joined one of the jewels of the Oetker Collection, the Hotel du Cap-Eden-Roc, in April 2014. This great perfectionist strives for excellence in everything he does.
Lilian Bonnefoi, Pastry Chef at the Hotel du Cap-Eden-Roc, was a real source of support for Etienne Leroy throughout his preparation. He emphasises that "Etienne is a talented, professional individual who strives for perfection. He always tries to differentiate himself from others and surpasses himself, showing all the makings of a great future pastry chef!"
ABOUT OETKER COLLECTION
Oetker Collection is one of the most inspiring selections of masterpiece hotels in the world. The name 'masterpiece hotels' includes a pledge; a commitment to provide service of the highest quality, every hour of every day. The pearl as a symbol combines singularity, beauty and quality. The individual pearls bind together to form a unique string of pearls.
Each property is one-of-a-kind, reflecting the unique European heritage and sharing the highest levels of service internationally with exceptional and historic architecture & interiors combining with great attention to detail.
Oetker Collection embraces nine luxury hotels:
L'Apogée Courchevel – a luxury chalet with a warm and family atmosphere offering the most desirable skiing experience at the top of Courchevel 1850 in the French Alps.
Brenners Park-Hotel & Spa – an iconic grand hotel, amidst a sprawling private park in Baden-Baden, Germany. The historic Villa Stéphanie now offers Europe's most refined and innovative spa experience.
Le Bristol Paris – an authentic vibrant French palace completely refurbished, the ultimate reference for Parisian art-de-vivre, ideally located on the prestigious rue du Faubourg Saint-Honoré.
Château Saint-Martin & Spa – a romantic property of excellence nestled in the heart of the French Riviera, boasting breathtaking views over the Mediterranean coastline.
Eden Rock – St Barths – a luxurious retreat in St Barths built on a rocky promontory, surrounded by white sandy beaches, and turquoise sea; French art-de-vivre in the heart of the Caribbean.
Fregate Island Private – a jewel of conservation featuring lush forest, wild fauna, and overlooking the crystal waters of the Seychelles. Unique on the Planet.
Hotel du Cap-Eden-Roc – a legendary luxury hotel at the centre of a scenic private park, where old-world glamour meets modern luxury at the tip of the Cap d'Antibes.
The Lanesborough – classically British service in a remarkably vibrant and elegant London residence.
Palácio Tangará – with an exceptional location in the heart of a tropical park, Palácio Tangará São Paulo will open its doors in the second quarter 2017.
More information: www.oetkercollection.com