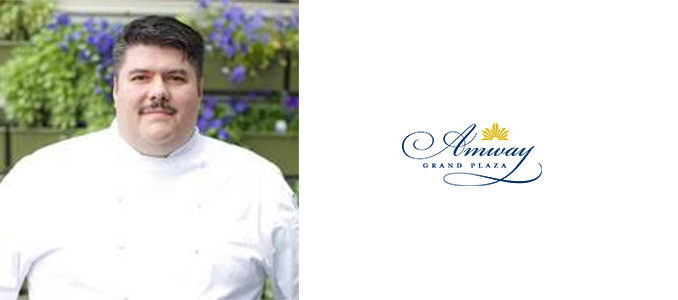 Amway Grand Plaza Hotel Appoints Chris Madsen as Executive Chef
Award-winning Chef and Michigan Native Brings His Self-Taught Techniques and Years of Professional Experience to Luxury Michigan Dining 


The Amway Grand Plaza is pleased to welcome Chris Madsen as executive chef of the hotel. In addition to this coveted promotion, 2017 marks Madsen's 20th anniversary with AHC+Hospitality. In his new role, Madsen will oversee all of Amway Grand Plaza's culinary operations, food and beverage venues, catering services and restaurants including Cygnus27, The Kitchen by Wolfgang Puck, The Kitchen Counter by Wolfgang Puck and Ruth's Chris Steak House and GP Sports.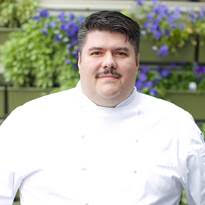 Madsen, a self-taught chef with no formal culinary training, mastered his skills by working in kitchens since he was a teen and sought out culinary mentors to learn the correct techniques. He uses his family traditions of pickling and canning to serve the foods that Michigan is famous for year round. He also experiments with exotic ingredients to create extraordinary dishes and changes the menus to incorporate fresh local and seasonal produce.
"As a long-time culinary veteran in Grand Rapids, Executive Chef Chris Madsen brings a wide range of experience and homegrown flavors to our menus around the hotel," said Corporate Executive Chef Josef Huber. "His leadership is a strong asset to our team and we are excited to have him onboard."
Madsen is focused on serving the freshest locally sourced ingredients, attained through close relationships with area farms. Over the course of his two decade-long career, Madsen has been personally recognized with numerous accolades including "Best Chef" from Grand Rapids Magazine in 2008. He is also a bronze-medal winner in the American Culinary Federation (ACF) cooking competition and has been a featured chef in the ACF "Seven Courses of Gold" dinners for three consecutive years.
Madsen's long tenure with AHC+Hospitality began at the Amway Grand Plaza as chef de cuisine at Bentham's Riverfront Restaurant, and then at the four-diamond Cygnus27. He also led The 1913 Room (Amway Grand Plaza's former restaurant) to achieve Michigan's first and only AAA Five-Diamond award, and opened its replacement Ruth's Chris Steak House at Amway Grand Plaza. For the last five years Chef Madsen has acted as executive chef at the JW Marriott Grand Rapids overseeing all culinary operations including catering, in room dining and six.one.six restaurant.
For more information on the hotel or restaurants within, visit www.amwaygrand.com.
About AHC+Hospitality
AHC+Hospitality owns and operates four hotel properties: the Amway Grand Plaza Hotel, JW Marriott Grand Rapids and the Downtown Courtyard by Marriott in downtown Grand Rapids, MI and Peter Island Resort and Spa in the British Virgin Islands. AHC+Hospitality is a division of Amway Corporation.