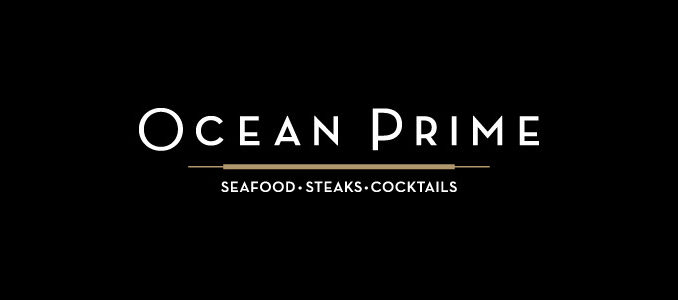 Kevin Flannery Joins Ocean Prime New York as General Manager

NEW YORK, NY  – Cameron Mitchell Restaurants is proud to announce the appointment of Kevin Flannery as the new General Manager of Ocean Prime New York. Kevin brings ten years of experience at high-end restaurants in L.A., D.C. and Columbus to his new role, and the Ocean Prime New York team is excited to welcome such a seasoned leader to the helm.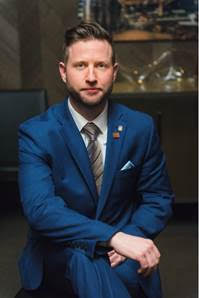 A Certified Sommelier and Specialist of Wine and Spirits, Kevin will shepherd the Midtown steak and seafood house into its second year with his expertise and hands-on approach to guests and associates alike. "We are thrilled to bring in such young, vibrant talent as Kevin to our New York location," said Mitch Miller, Vice President of Operations for Ocean Prime and Cameron Mitchell Restaurants. "We expect his enthusiasm for the industry and wealth of knowledge to help propel this location even further and continue to establish it as Midtown favorite for fine dining."
With experience at several fine dining restaurants, Kevin has developed a strong style of management, with an emphasis on familiarity with the day-to-day intricacies of the restaurant and strong associate relations. "I am excited to join the strong team at Ocean Prime New York and to work hand-in-hand with Executive Chef Eugenio Reyes to continue to create extraordinary dining experiences."
Kevin steps into Zach Montgomery's former role. As General Manager in the fall of 2015, Zach led the opening team at Ocean Prime New York and recently accepted the position of Regional Director at Ocean Prime.
­About Kevin Flannery:
A Certified Sommelier and Specialist of Wine and Spirits, Kevin Flannery brings a keen eye for service, over ten years of experience in high end restaurants and an educated taste for food and beverage to his new role as General Manager of Ocean Prime New York. He has a rich history serving as a General Manager of other fine dining concepts before moving to New York to join the Ocean Prime family.
Kevin's love of the industry began at the age of 19 when he became enamored with the rhythm of the kitchen while working as a dishwasher. However, he quickly rose through the ranks earning the position of GM. Kevin became a Certified Sommelier in 2008 and a Certified Specialist of Wine & Spirits in 2012.
Kevin's experience and knowledge lends itself well to the New York City guests and to Ocean Prime. As a hands-on General Manager, he enjoys walking the floor of the restaurant and talking to guests. Behind the scenes, he sees himself as a leader to his staff, taking on the great responsibility of making their day, and works to ensure that everyone loves their jobs as much as he does his own! When not exploring his new city, Kevin can be found playing the guitar, drinking wine or enjoying Ocean Prime's Teriyaki Salmon or signature sushi Prime Roll, his two favorite menu dishes.
About Ocean Prime New York:
Located in the heart of midtown Manhattan at West 52nd Street and Avenue of the Americas, Ocean Prime New York evokes timeless elegance with warm woods, captivating lighting and a welcoming yet sophisticated atmosphere. Ocean Prime New York is a modern American restaurant and lounge from renowned restaurateur Cameron Mitchell. The award-winning restaurant delivers an extraordinary experience with stunning settings, an impressive menu, signature cocktails, a Wine Spectator-honored wine list and truly genuine hospitality.