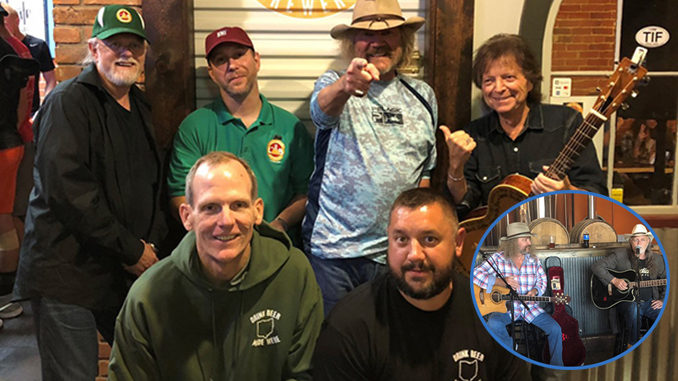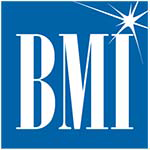 This summer, BMI proudly partnered with the Ohio Craft Brewers Association on a tour that brought six Nashville songwriters to breweries in 11 cities and towns across the Buckeye state. The purpose of the tour was to give back to Ohio breweries that support BMI songwriters through the licensing fees they pay, while shining a light on the craft of songwriting and showing the power of live music in driving traffic to taprooms and brewpubs. The BMI songwriters who participated included Hugh Mitchell, Jason White, Even Stevens, Aaron Barker, Will Bowen and Earl Bud Lee. Collectively, they have written #1 songs for country superstars Garth Brooks, Eddie Rabbitt, Kenny Rogers, George Strait, Tim McGraw, Blake Shelton and Lonestar.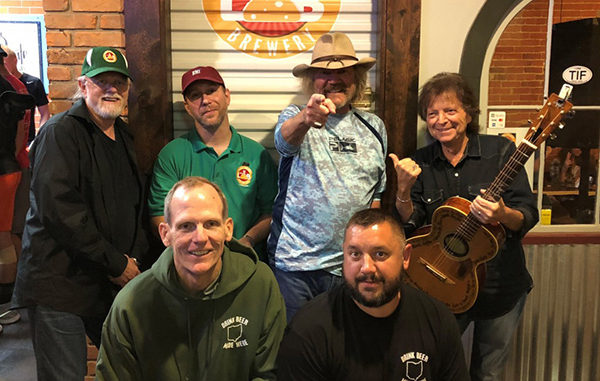 The tour made stops at Rivertown Brewing Co, Brewdog, Royal Docks Brewing, Crooked Handle Brewing, Warped Wing Brewery, Grove City Brewing, Zaftig Brewing, Combustion Brewing, Roundhouse Depot Brewing, The Laird Arcade Brewery, Railroad Brewing and Lockport Brewery. All of the songwriters had the opportunity to get to know the businesses that play their music and enjoyed telling the crowds the stories behind their songs. The brewery owners, who in-turn got to know the writers, remarked:
"We were proud to support and share great music by wonderful BMI songwriters with our guests! Thank you for allowing us to be a part of the tour."
-Jodi Burroughs, co-owner, Grove City Brewing, Grove City, OH
"Having Aaron and Earl Bud at Railroad Brewing Company was fantastic! The audience was so attentive and the songwriters were very engaging to the crowd. Our sales for the night more than doubled what we normally do on a Tuesday night. We are so thankful for the support BMI has shown the local breweries who depend on music to help with the overall experience of the taproom."
-Thomas Wagner, President, Railroad Brewing Company, Avon, OH
"We feel our Monday night stop of the brewery tour was a huge success. As far as our end, our sales matched a typical Friday night (not bad for a day we are usually closed), and our customers are still talking about their experience! Hearing the stories behind the songs we all know and love was an opportunity not afforded to many people. I am glad our customers were given this chance to see three legendary songwriters in one place performing together. Thank you BMI and OCBA for putting on an amazing tour!"
-Eric Kuebler, co-founder/co-owner, The Laird Arcade Brewery, Tiffin, OH
"It was an incredible experience hosting the Nashville songwriters tour at our taproom. The writers were entertaining and engaging, and our customers immensely enjoyed the evening. On top of it all, the event translated into a fantastic night of sales. We are so grateful to have been a stop on the tour."
-Lauren Marburger, co-owner, Lockport Brewery, Bolivar, OH
In addition to the Ohio tour, BMI's Dan Spears made the trip out to Seattle
recently to speak about music licensing at the quarterly meeting of the Washington Brewers Guild. Nashville Songwriters Hall of Fame member and legendary BMI songwriter Aaron Barker joined him to share his experiences as a songwriter. Barker, who has written multiple # 1 songs for George Strait, as well as huge hits for Lonestar and Clay Walker, also spoke about how the licensing fees paid by taprooms and brewpubs allow him to make a living and how the process of crafting an award-winning beer is not much different than mixing lyrics and melodies to craft a hit song.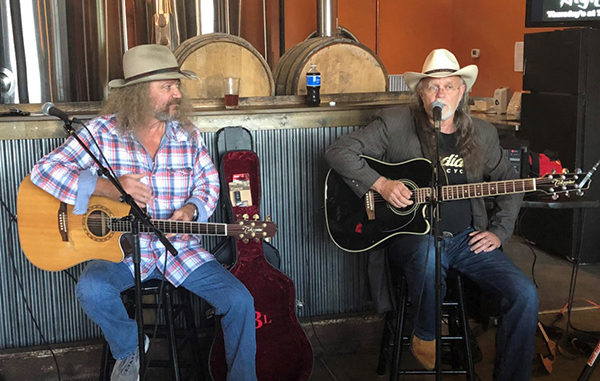 For more information on music licensing and the service, BMI provides to
businesses, please visit bmi.com or call a BMI representative at 888-689-5264.