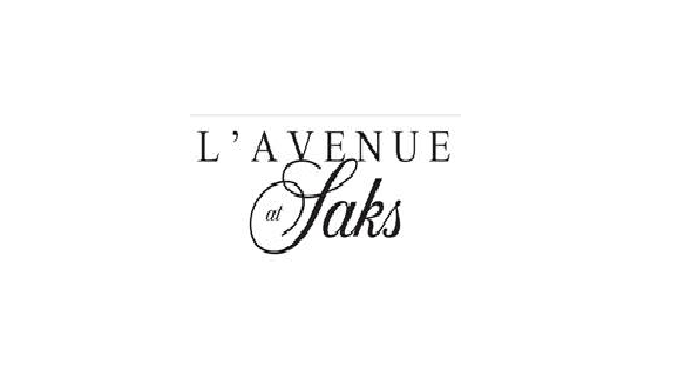 L'Avenue at Saks, an upscale Parisian dining experience within the Saks Fifth Avenue flagship, has named Cedric Domenech Executive Chef of the American outpost, marking it L'Avenue's and the Costes Group's first endeavor outside of its critically-acclaimed landmark in Paris.
With more than 15 years of experience in the culinary industry, Chef Cedric Domenech is excited to be a part of the L'Avenue at Saks team, where he is bringing the beloved Parisian menu to the New York market. In his role, he will spearhead all matters pertaining to food and beverage, alongside a masterful team of 60 culinarians. The restaurant's menu, curated by Chef Didier Coly of the premier Costes Group, has been finessed by Chef Domenech to cater to American fare and local audiences, while maintaining a close resemblance to the dishes presented at L'Avenue in Paris.
Designed by renowned architect Philippe Starck, L'Avenue at Saks marks the first and only venture for L'Avenue outside Paris. The restaurant spans two floors with a French art deco-inspired dining room and Le Chalet — a bar and lounge that offers cozy après-ski style interiors, accompanied by a chic outdoor terrace. The main dining room features an all-day menu of traditional French, Asian and American cuisines, and desserts by world-renowned French pâtissier Pierre Hermé, plus an exclusive cocktail menu by mixologist Nico de Soto. Signature dishes include Avocado and Tuna Tartar, Morel Rigatoni, Tom Yam Chili Sea Bass, Spicy Thai Beef Tenderloin and more.
Chef Domenech shares, "I am truly humbled and honored to be a part of the L'Avenue at Saks culinary team here in America." Adding, "As I continue to discover new, regional ingredients and seasonality, I am excited to share my ideas for new dishes and memorable events with my counterparts abroad. Everyday, my amazing team and I work to bring a fresh and creative approach to the kitchen. From facilitating provisions with suppliers or putting the last touches on a plate before it is served to our guests, I ensure each dish is reflective of the Parisian and Asian-inspired cuisine that have become synonymous with the Paris restaurant scene."
Growing up in the South of France, Chef Domenech learned the basics of cooking at a young age from his grandmother, who taught him everything from how to cook with olive oil to picking out the best produce from their backyard. After five years of culinary school, where he learned from and worked alongside notable Chef Gilles Goujon at L'Auberge du Vieux Puits, Chef Domenech moved on to work under Alain Ducasse in London and Las Vegas. Prior to L'Avenue at Saks, Chef Domenech was the Chef de Cuisine for Sylvain Portay at Le Bilboquet in New York City.
L'Avenue at Saks has played host to Taylor Swift, Jimmy Fallon, Eva Longoria, Busy Philipps, Jason Wu, Candice Bergen, Gigi Hadid, Virgil Abloh and more since opening earlier this year.
The restaurant is open from Monday through Saturday, 11AM — 11PM and Sunday from 11AM — 10PM. Le Chalet & The Terrace is open from Monday through Saturday, 11AM — 12AM and Sunday from 11AM — 11PM. Reservations are available online via Resy, as well as by calling (212) 940-4099. For more information, kindly visit https://www.saks.com/locations/services/l-avenue-at-saks.