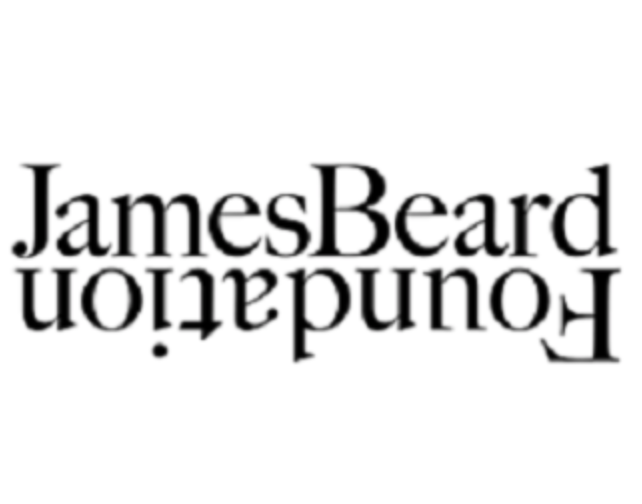 The nationally acclaimed food scene in Salt Lake received yet another boost on February 26 when six chefs were singled out as semifinalists for the 2020 James Beard Awards by the James Beard Foundation. The nominees are:
Derek Kitchen and Moudi Sbeity of Laziz Kitchen
Peggi Ince-Whiting of Kyoto Japanese Restaurant
David Barboza, Mike Blocher and Nick Fahs of Table X
Briar Handly of Handle in Park City, and HSL in Salt Lake City
The high-profile awards are the restaurant industry's highest honor and recognize and celebrate excellence across 23 categories. This year marks the 30th anniversary of the awards, which honor the work of chefs, restaurants, journalists, authors, and other leaders in the food and beverage industry.
Nominees for these awards "show exceptional talent and creativity in their craft and commendable leadership among their colleagues and peers." The Utah semifinalists were nominated in the Best Chef: Mountain category, which includes 20 chefs or chef teams from Colorado, Idaho, Montana, Utah and Wyoming.
Laziz Kitchen
Moudi Sbeity and Derek Kitchen serve Salt Lake a taste of authentic Lebanese fare at Laziz Kitchen. The pair began by selling hummus at Salt Lake's Downtown Farmers Market in 2012. Their brand name Laziz is Arabic for "tasty," and at Laziz Kitchen, they reimagine the Lebanese culinary tradition by honoring traditional recipes and offering new takes on old favorites. This is true Middle Eastern fare, from stuffed grape leaves to kibbeh and kafta.
Kyoto Japanese Restaurant
Peggi Ince-Whiting of Kyoto specializes in authentic Japanese cuisine at Kyoto Japanese Restaurant. While the restaurant has been around since 1984 and is credited as a pioneer in introducing Japanese flavors to Salt Lake, Ince-Whiting arrived in 2015. The Utah native trained in Japan with sushi master Inou at Hama Sushi in Tokyo and became one of the rare female sushi chefs in that city. She returned to Utah to open Ichiban Sushi in Salt Lake, which she sold before joining Kyoto, where she has reimagined their sushi offerings and other dishes on the menu.
Table X
Chefs Nick Fahs, Mike Blocher and David Barboza came together at Table X to offer a collective dining vision. The menu at Table X is inventive, real and fresh, without the fussiness and pretension of a fine dining restaurant. The team grows as much of their own produce as possible directly on site and are focused on using local meats. The restaurant space, south of Sugar House, is a barrel-roofed warehouse that once served as a cheese factory. There is an open kitchen and a private dining room that can accommodate 14 diners.
The voting body for the James Beard Awards is comprised of more than 300 previous James Beard Restaurant & Chef Award winners and more than 250 panelists divided evenly among the award regions, as well as the 18 members of the Restaurant and Chef Award subcommittee. All votes count equally and are tabulated by an independent accounting firm. The five semifinalists with the highest number of votes become the nominees. The finalists will be announced on March 25 in Philadelphia and the winners will be announced at an awards gala in Chicago on May 4, 2020. For more information, visit the James Beard Foundation.
Visit Salt Lake is a private, non-profit corporation responsible for the promotion of Salt Lake as a vibrant, modern destination brimming with unexpected dining, lodging, nightlife and entertainment options, a destination well suited for convention and leisure travel alike. In partnership with Salt Lake County, Visit Salt Lake's mission is to improve the area economy by attracting and providing support to conventions, leisure travelers and visitors while being a leader in environmental responsibility. For more information on all that Salt Lake has to offer, go to www.VisitSaltLake.com